I picked this up for a bit of wet weather and canal path duties and equipped it with a veloce group set that I had in my spares bin. It also got some frogs legs cantis, some randonneur bars and a brooks all terrain saddle.... I found some shorty guards in a bad way, and sprayed them black too.
The wheels are quite rare, large flange campag ones that apparently don't exist, according to velobase!
Anyway, it's a monster of a bike, that eats miles for breakfast!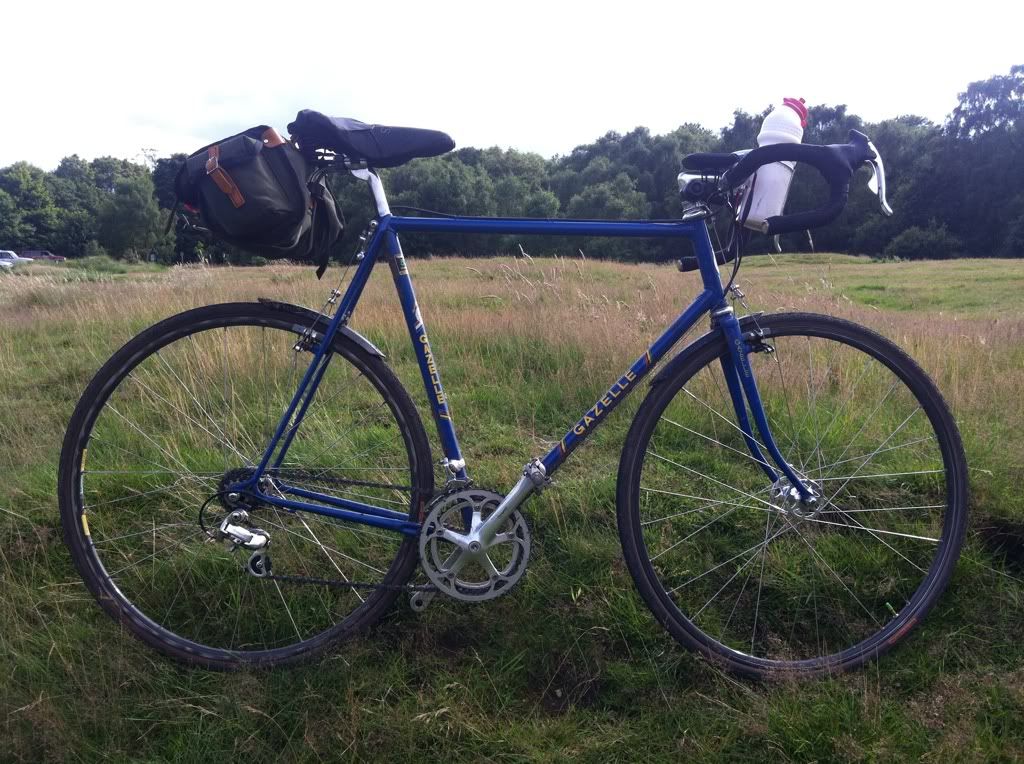 _________________
Some velocipedes.........