Had another few hours on the bike.
Firstly i completely stripped the wheel down to it component parts and made a start on cleaning.
The hub came up a treat, pitty the middles corroded so badly, i'm thinking of painting the middle with some black paint, leaving the flanges chrome.
The rim has come up nice aswell.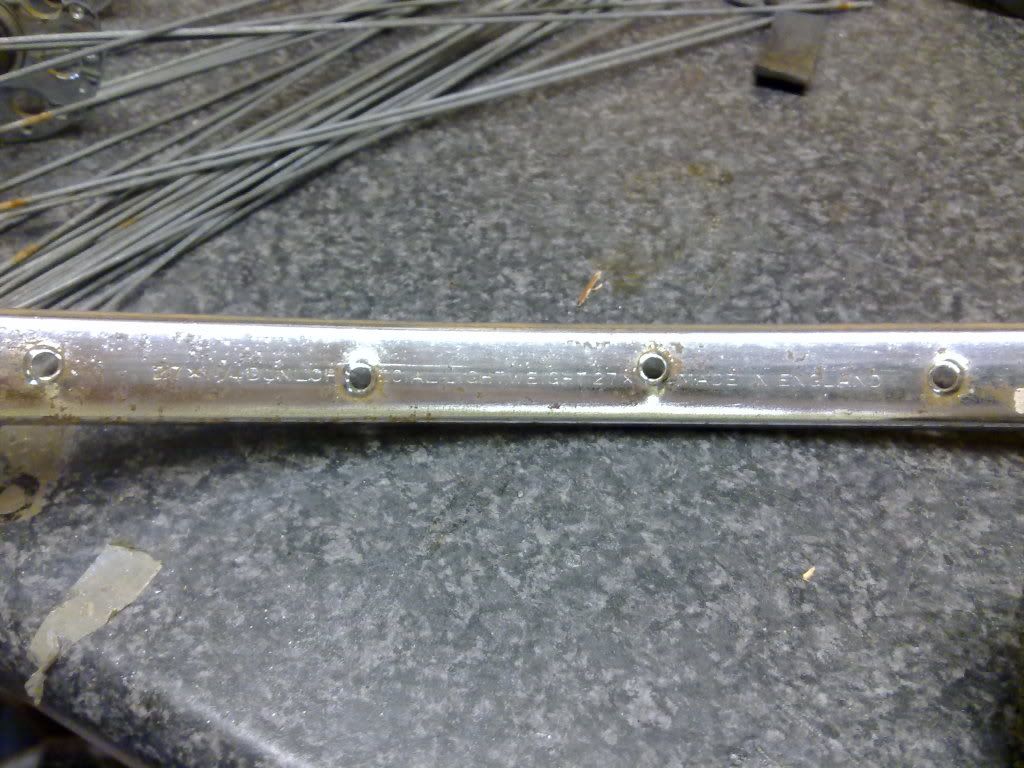 '27x1 1/4 Dunlop Special Lightweight Made In England'
This is what was hiding under the surface rust.

_________________
Current bikes

'62 Carlton continental
'09 Mongoose Teocali Custom
GT I-Drive 3.0
Voodoo bmx