New eBay purchase. I've been looking for one for a while and they don't seem to come up often, I don't think it's worth a huge amount as at best I think it's mid range, but it seems very light and looks great. The downtube shifters are indexed so it might be a good one to get me used to dt shifters.
The headset was completely loose, could undo it by hand, previous owner has touched up some scrapes which is a shame as looks like they've gone over the fork decals, would like to get those back if possible. There is a colnago logo sticker on the head tube for some reason, not sure why that's there lol.
The ratchet click on the rear hub sounds fantastic, I'm not familiar with these hubs or rims though, any good?
I suspect this is late eighties or early nineties.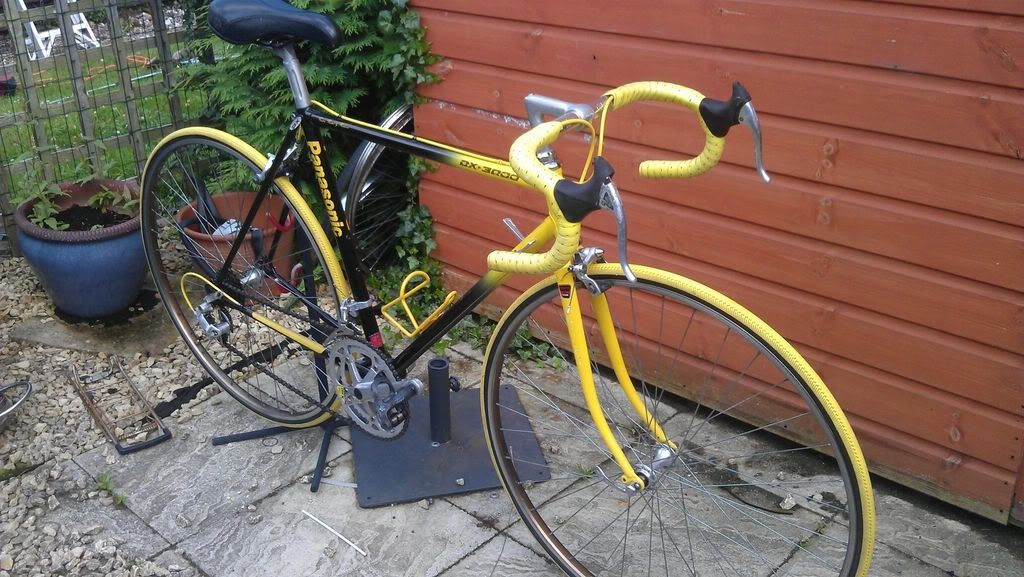 Tange 2 tubing, and top routed cables
Sansin hubs
Not sure if the tyres are original
Araya rims
I doubt the saddle is original, looks like a bontrager one I had on a hybrid once
Is the mech el cheapo? Looks nice though and indexes fine
Are these stripes the original decal?
Forks have been patched up sadly