I have just completed a cheap tidy up of an old bike given to me by a friend of mine. Apparently it is a Shorter made frameset but even after supplying the shop with the serial number stamped on the bottom nobody can definitely confirm this.
Originally I was going to change it into a fixed but I had a re-think and decided to tidy it up on as small a budget as I could. Unfortunately the hubs and wheels were beyond repair at a low cost, also the stem, saddle, seatpost (had to cut it out) and brake calipers.
Another friend of mine had had some old Shimano BMX pedals powder coated in a candy apple / anodised looking red which at £70 for my frame and forks seemed like a bargain compared with the more expensive enamellers out there.
Hopefully you guys will like the before and after photos below, like I said earlier it is a tidy up, not a restoration or even a refurbishment just a bit of spit and polish.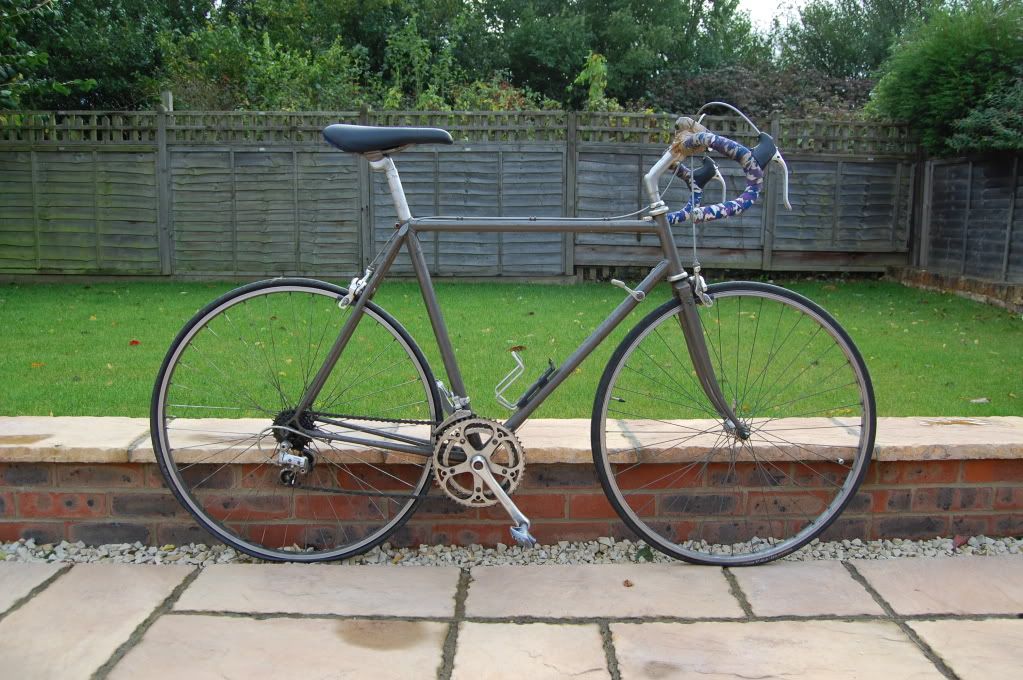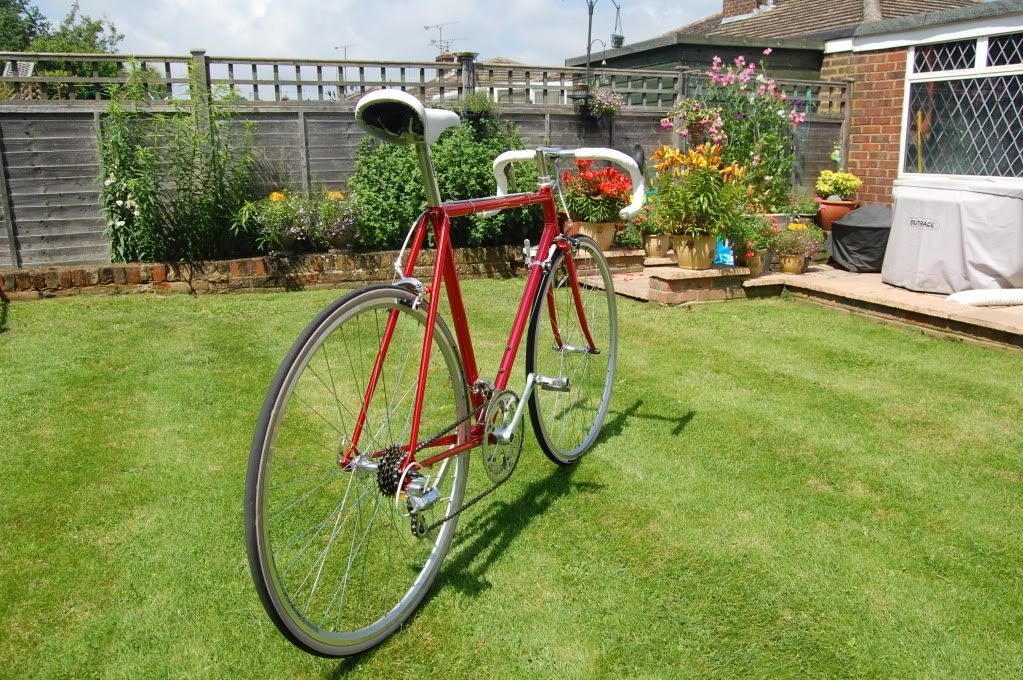 p.s. Just noticed the chain seems to be a couple of links short, whoops.