downhillsquirell wrote:
Can you help me identified this frame? Bought on another forum some three years ago from a chap who was selling for a mate who bought it in a closing down sale (around Wolverhampton maybe) some years previously? Have commuted five days a week on it since then so sorry about the poor state of the frame
(
Anyway, frame has no decals only small silver sticker above the BB – maybe a dealer or tubing sticker? Short spear lugs with nice little heart shaped cutouts at the headtube on both TT and downtube. Shot-in seat stays (if that's the right term). Rear dropouts are stamped on the inside T125 and the BB is marked only G-61. Has lugs for a rack on the inside of the seat stays and dropouts so may be an Audex style frame maybe? Still rides well with my old Nigel Dean 531c forks even if they are in a slightly different shade of blue.
Lots of rust now and the BB threads are gone but that's not too much of a problem, am therefore contemplating a cheap blasting, primer and powdercoat or another s/h frame.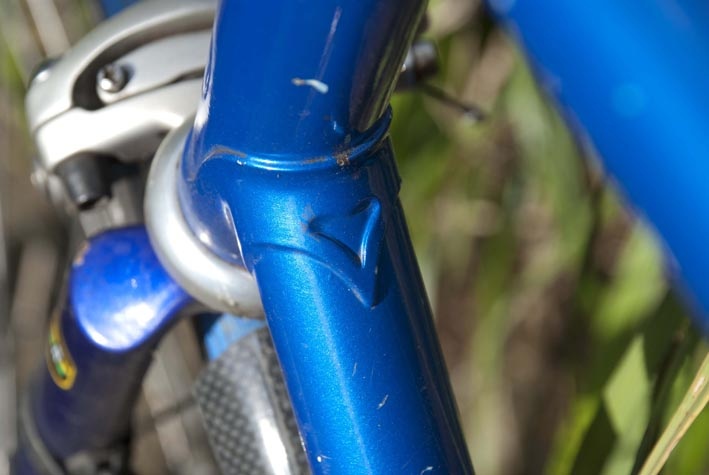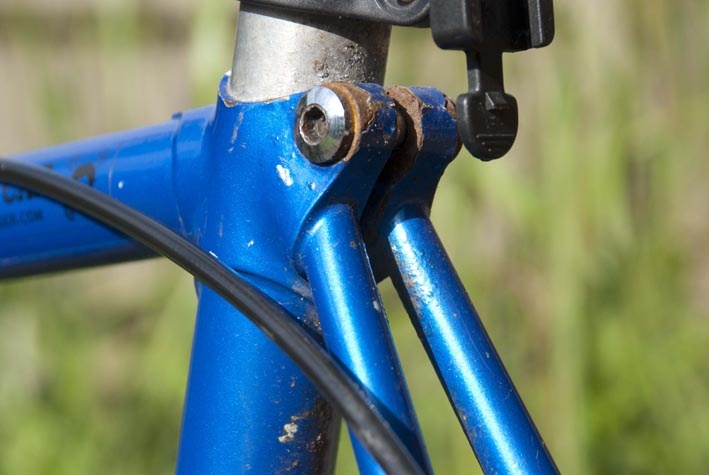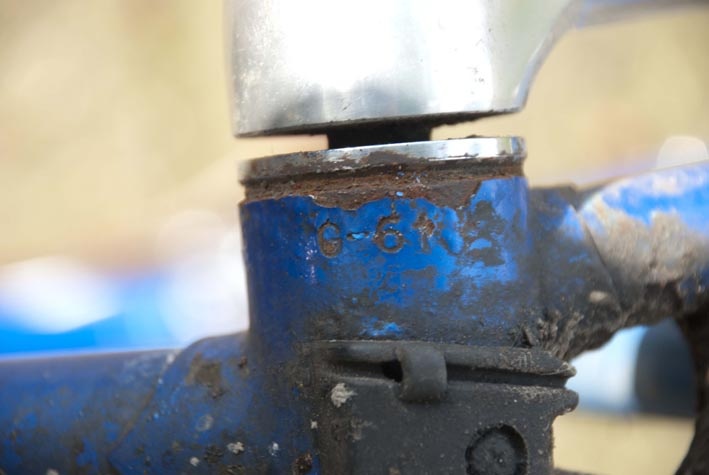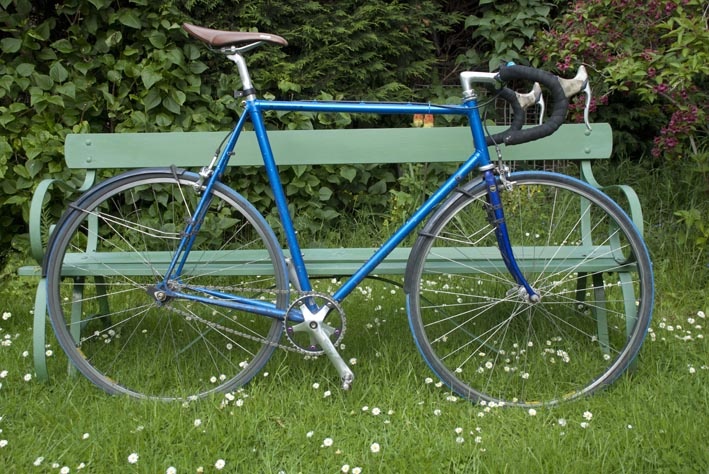 Strange kind a hybrid stay, more like a fastback than a shot in.
More photos needed really.
Rk.

_________________
Founder of a V-CC section, member South Eastern Road Club. In the garage - 2005 Bianchi Reparto Corse (modern), 1986 Raleigh SBDU Pro Super, 1984 Raleigh LU Corsa, 1982 Geoffrey Butler (Roberts build), 1980 Roberts Road Classic, 1980 Allin Stan Butler Special, 1974 Ken Bird (Philbrook build), 1978 Geoffrey Butler, (Roberts build), 1976 Roberts tourer, 2 x early Roberts, 1966 Raleigh Superbe Roadster, 1964 Allin Stan Butler Special Belgique, 1951 Hobbs of Barbican S/C, 1950 Hobbs of Barbican S/C, 1947 Hetchins Super Special. MTBs - 1988 Specialized Stumpjumper, 1988 Muddy Fox Courier(Wife's).