Haven't found time to do any work on this but I did manage to find a Gilles Berthoud handlebar bag on eBay at a not too ridiculous price.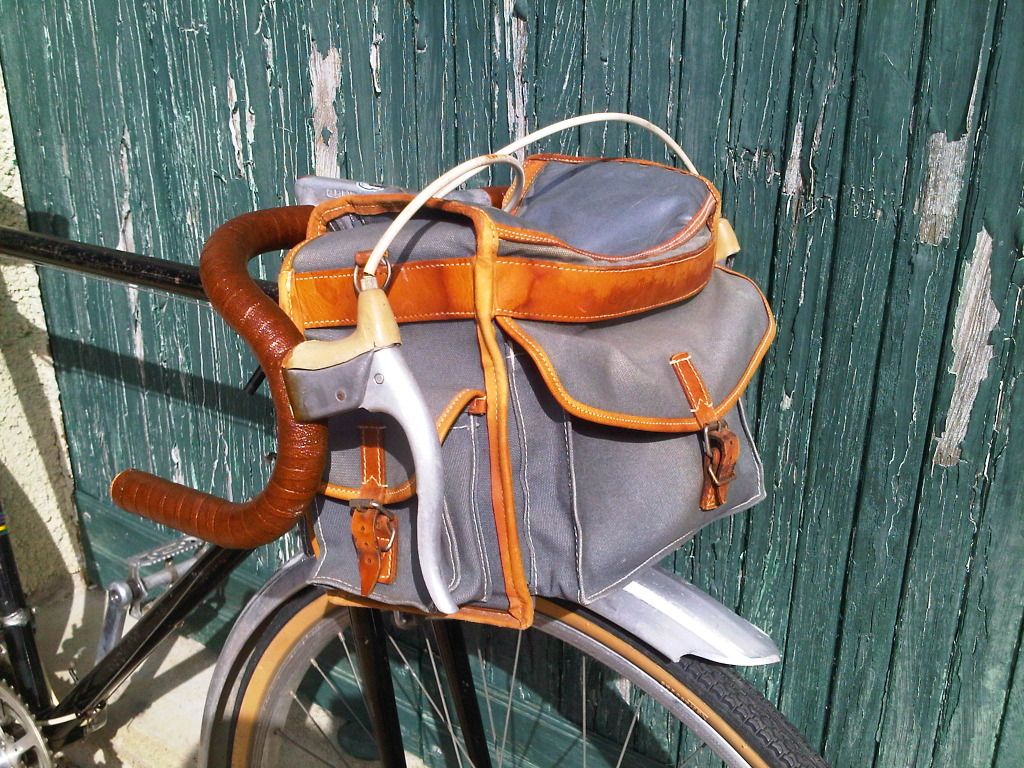 It's a lovely bag and fits the bars very well.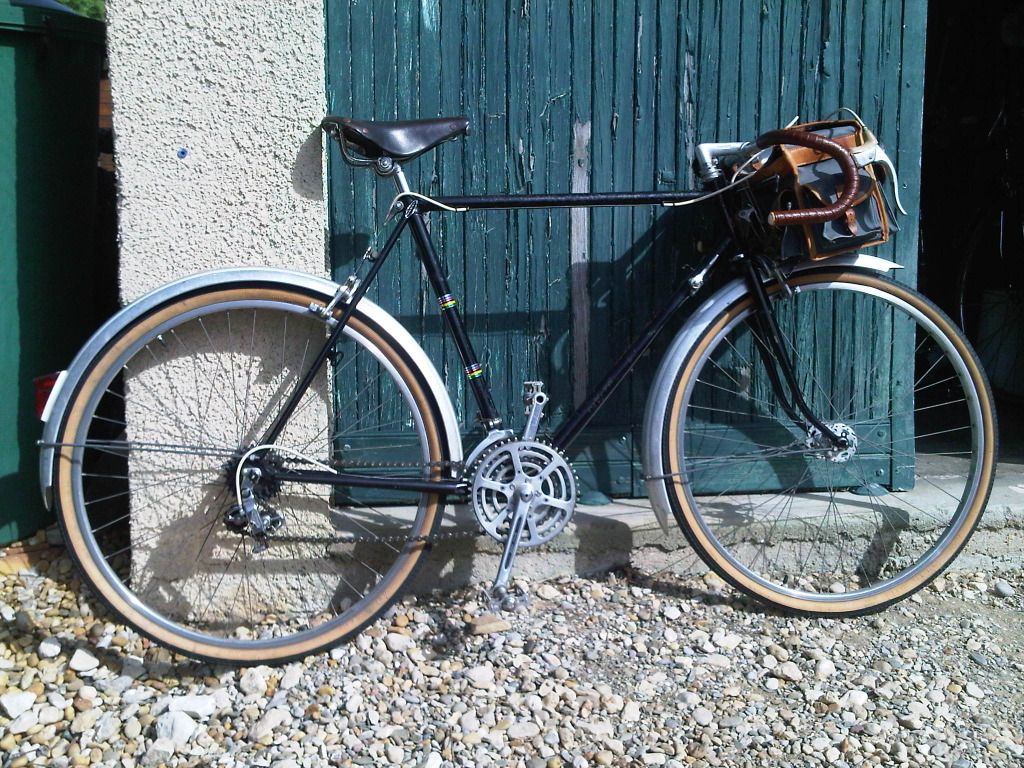 Have decided to keep the mudguards and just clean them up a bit. Just need to find the time now...

_________________
"The champions have better bikes, more expensive shoes, many more pairs of cycling shorts than we do, but they have the same roads" - Tim Krabbé