A really lucky ebay £312 buy it now bargain! I don't think the seller quite knew the exact bike he had as it was described as a 1990 bike.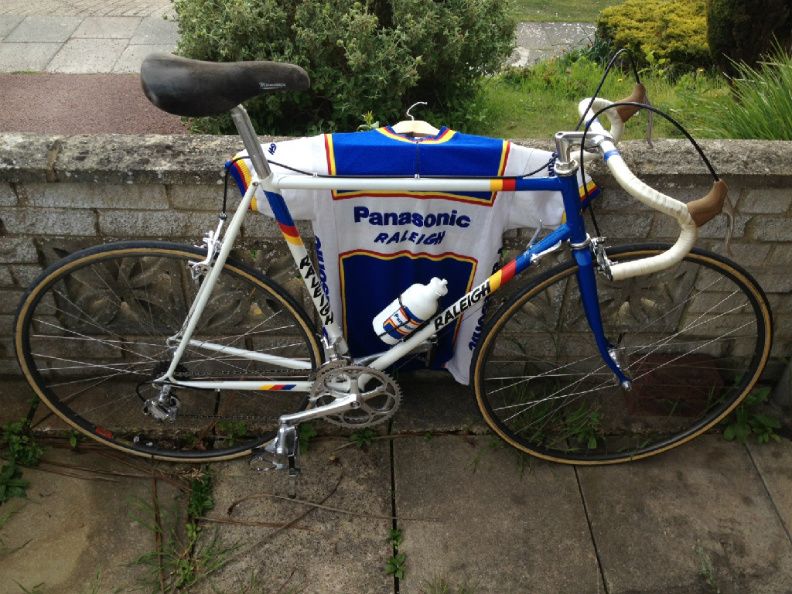 Appears to have been built in April 1984 and not used since! Maybe purchased by the German guy, rode once or twice and mothballed. All dropouts are marked only once by the QR's so they've in theory not been off more than once or twice! Mostly 600ex Shimano apart from the lovely dura ace rear der from the same year. Must change the saddle for a suede turbo or black iscaselle tornado as the Italia one on it now whilst comfy is more suited to being used as a boat anchor! nearly half a pound in weight! Really nice very early 3t bars and record84 stem with etched '3ttt' instead of the usual printed type.
The NOS Panasonic bottle was a nice recent ebay find.
The bike rides absolutely silent and tight just like a new bike i'd guess.
Another keeper (but im not telling the wife that yet
)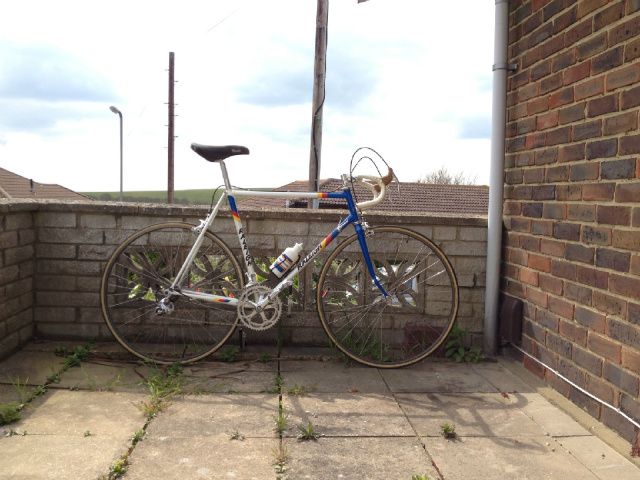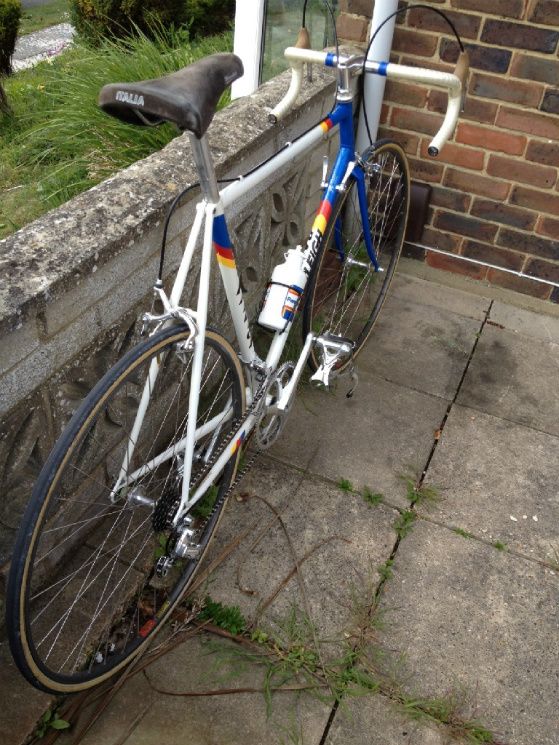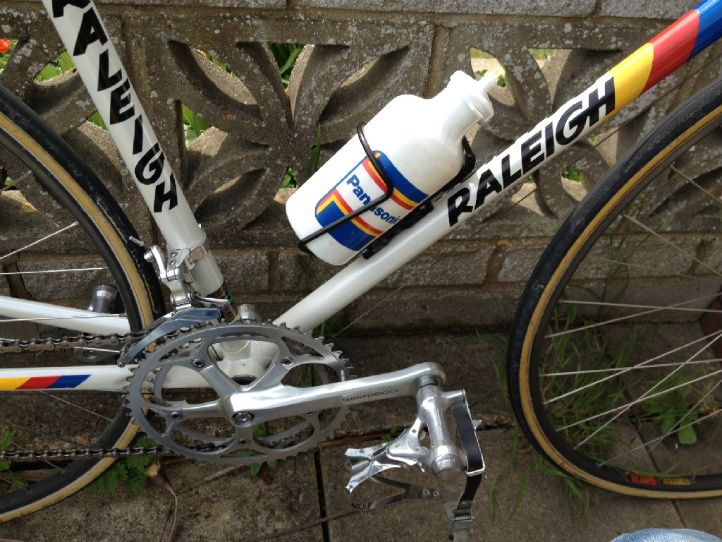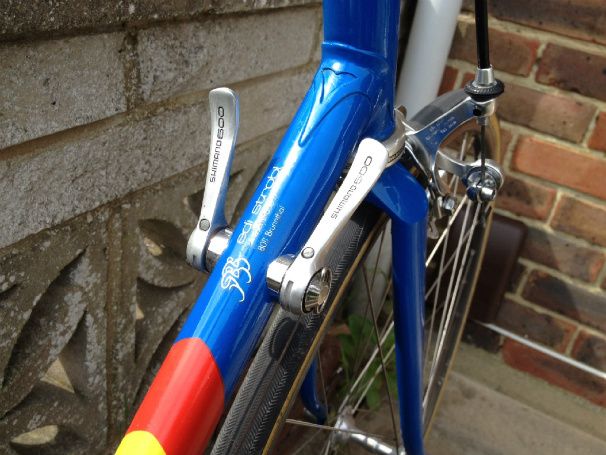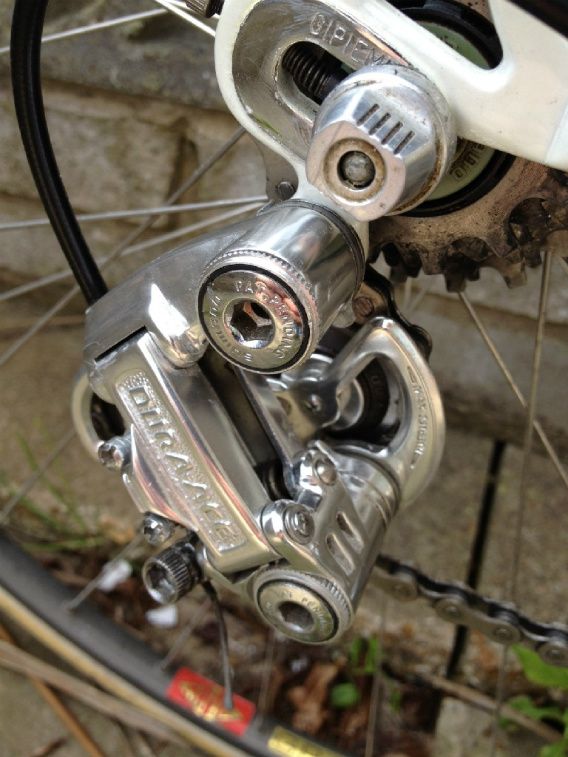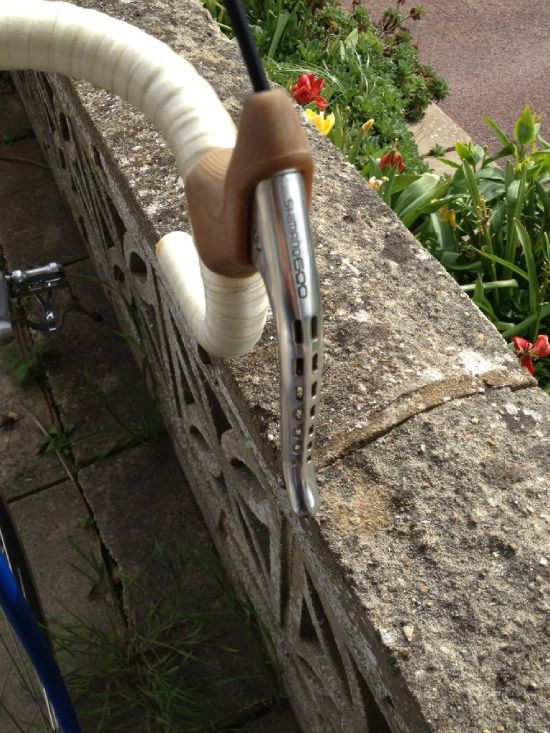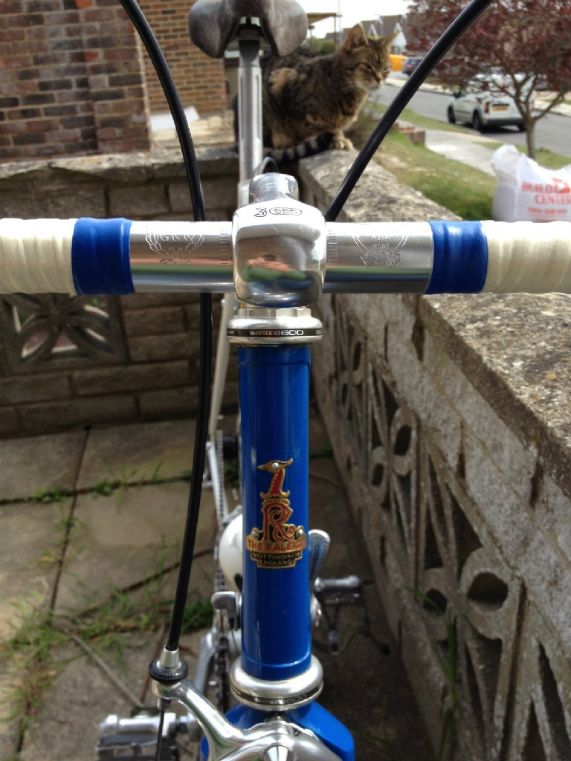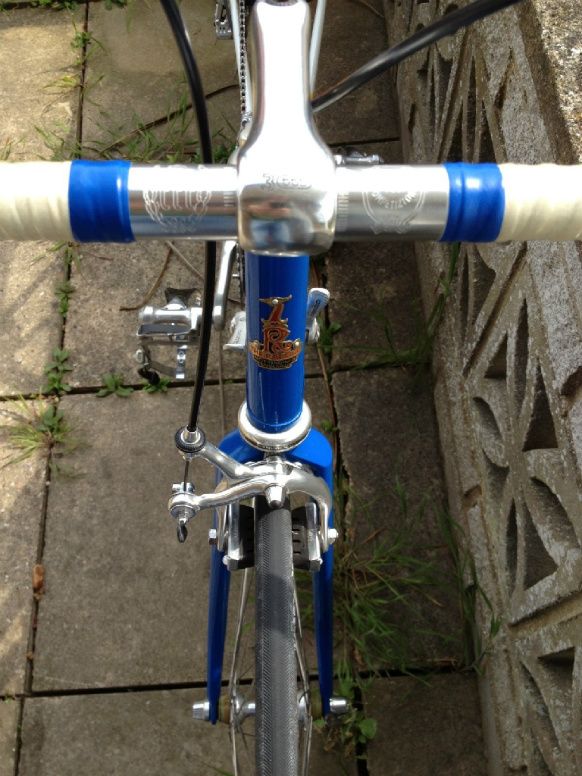 _________________
2017 Cotic Flare 27.5