Well here's my latest addition to a garage with too many bikes...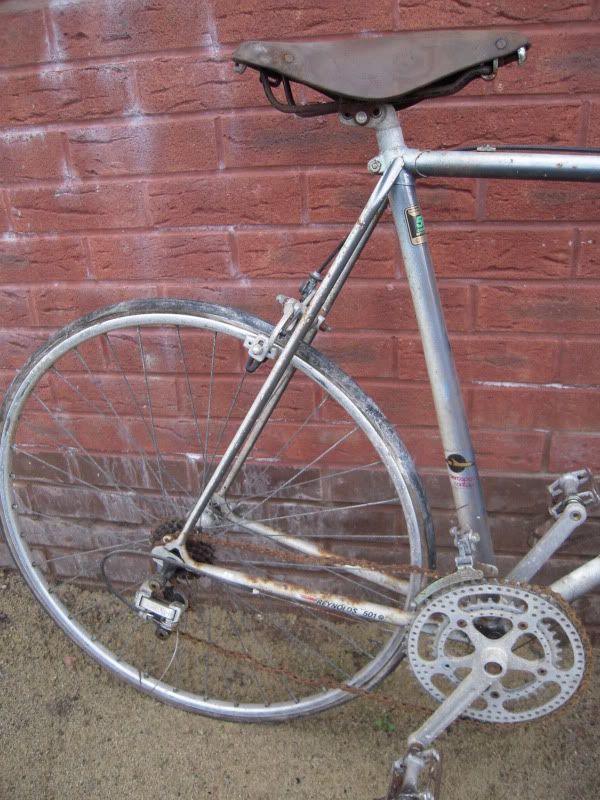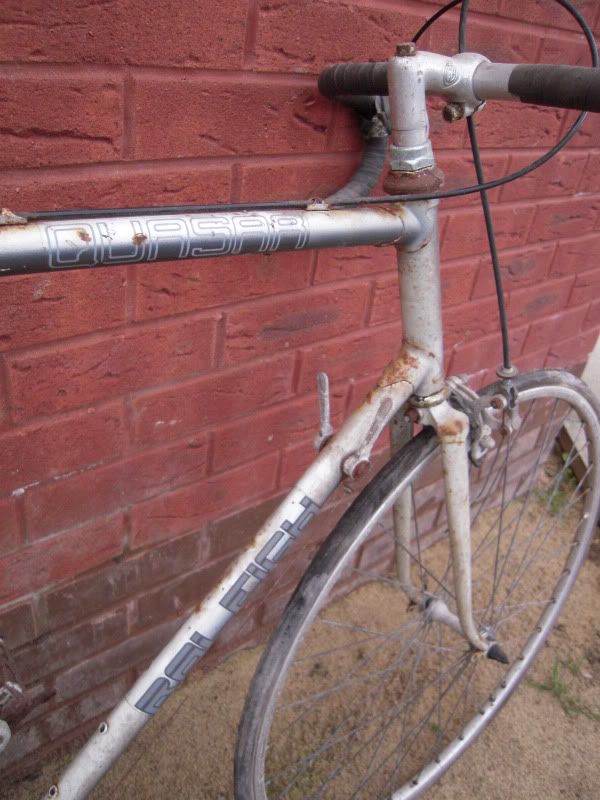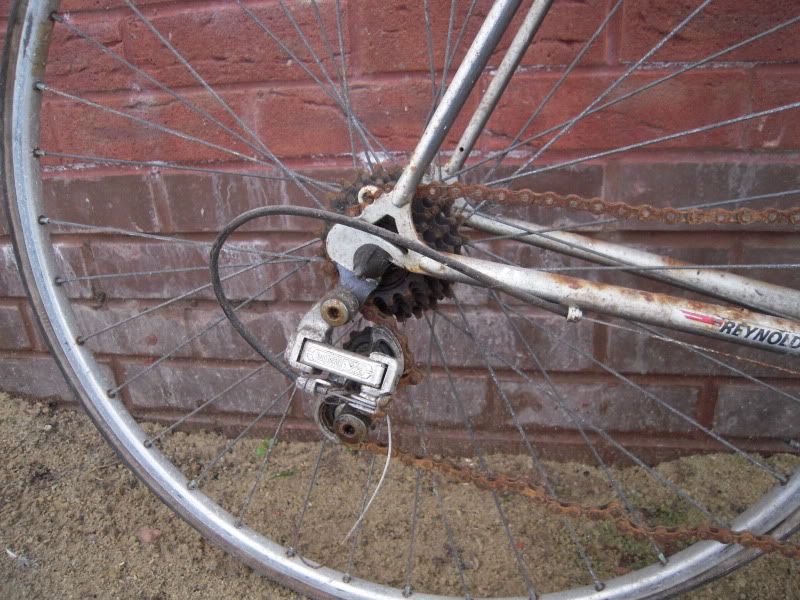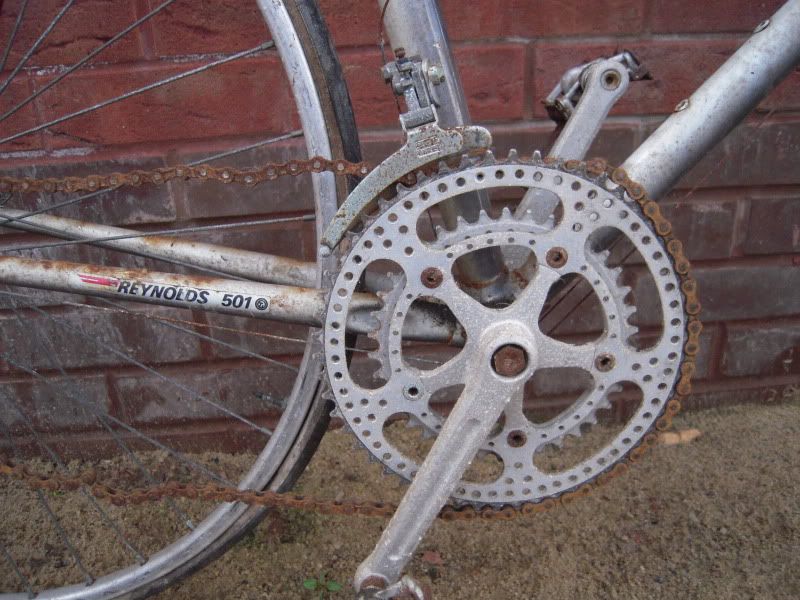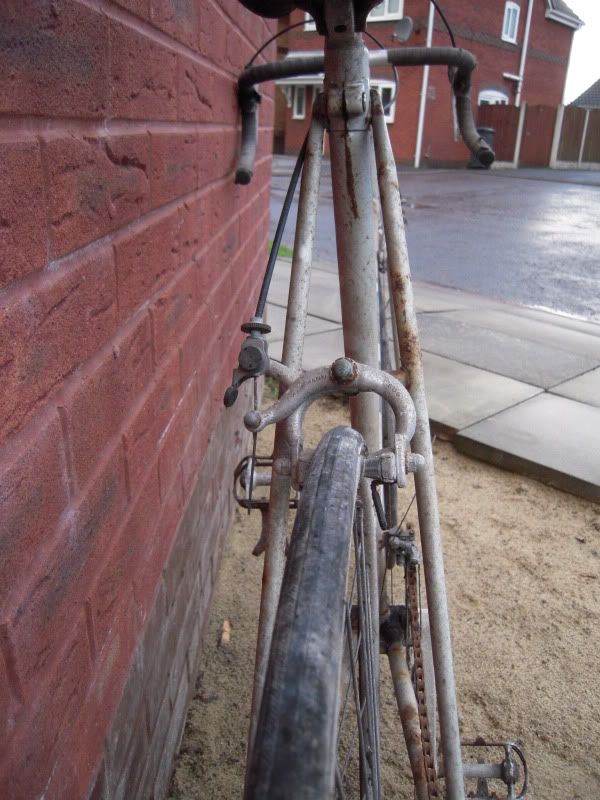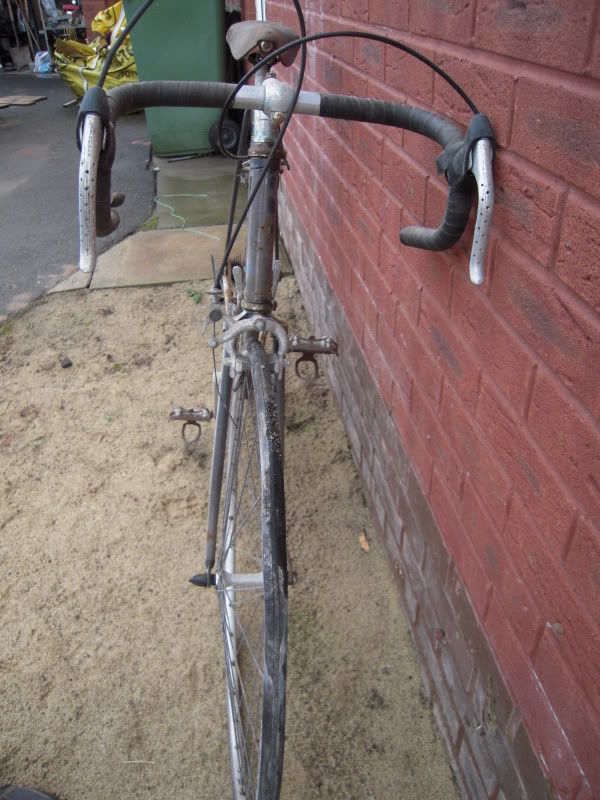 It has been swapped and changed a bit, I think the front and rear mechs are original don't thing wheels are.
I'm thinking it's too far gone I'll just strip it an get the frame powder coated and build it back up with some early 90's Raleigh Elan bits I have
Single speed and straight bars?
anyone tell me what year it is?
wadda ya think?