It's all built.
Well.. Almost, needs bar tape and tubes maybe..
It was fun too build. Had to swap out a chainring and cranks. The ones that came with the frame had pedal screws made from cheese so it stripped the threads.
Also used a seatpost I got Karma from Ernie. It was cracked so I cut the tube below the crack and fitted it into the frame. It's all good now.
It looks great and I think it'll ride well too. It's all set for me, just need a pump now that'll work too the PSI I need/want.
Plus I have a problem with the downtube shifters.. They're 8 speed and my wheels are 7.
Drivetrain is RSX rear mech, not sure of the cranks, they say ofmega, FD is EX300
Pics here.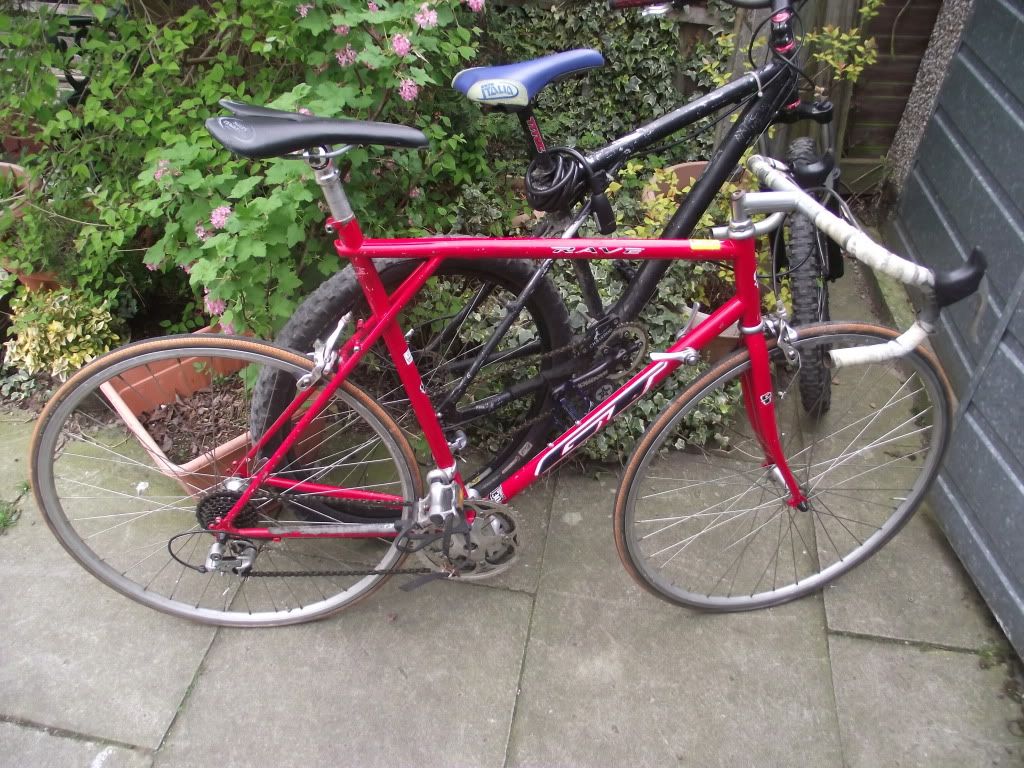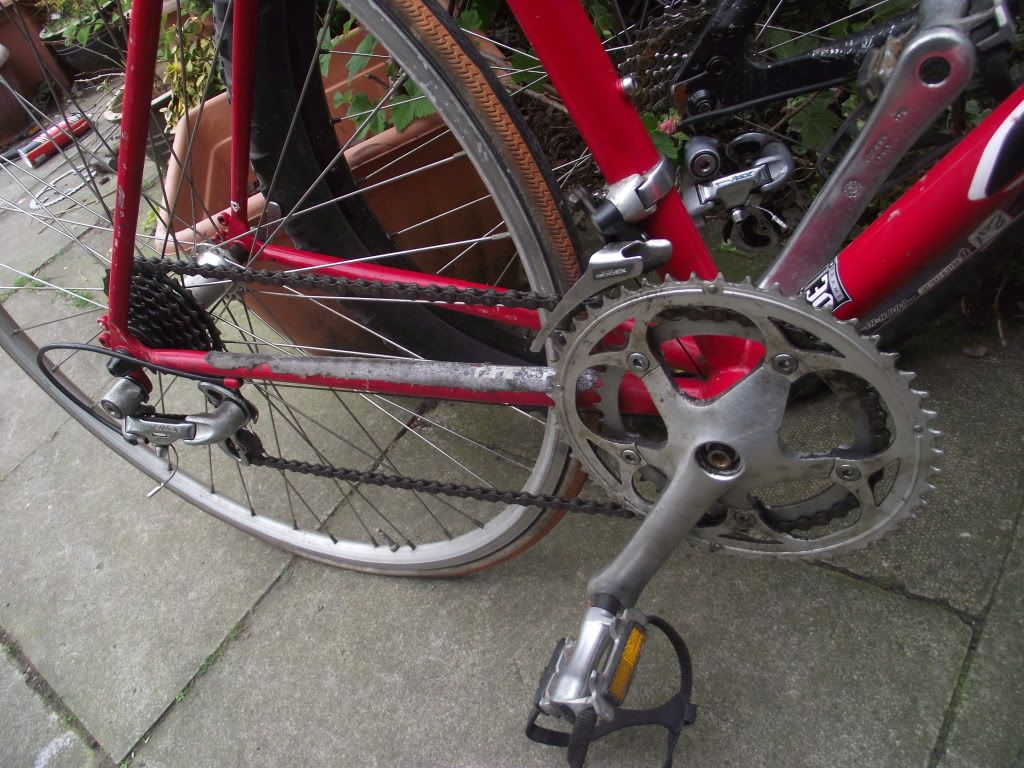 And the cheese arm.