Well, I already had the woolen Brooklyn jersey so it seemed only sensible to pretend I was a taller, tubbier, much less talented Roger De Vlaeminck and get myself a Gios Torino Super Record. And here it is, complete with drilled dropouts and coins on the tops of the fork crown. Goes without saying that the photos are rubbish but it was dark and I was a bit excited.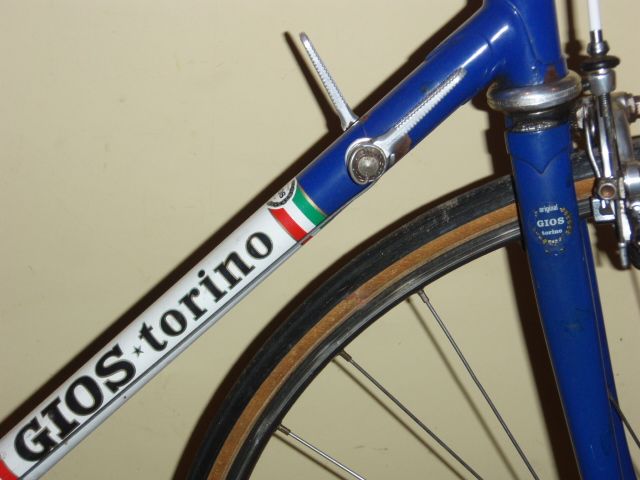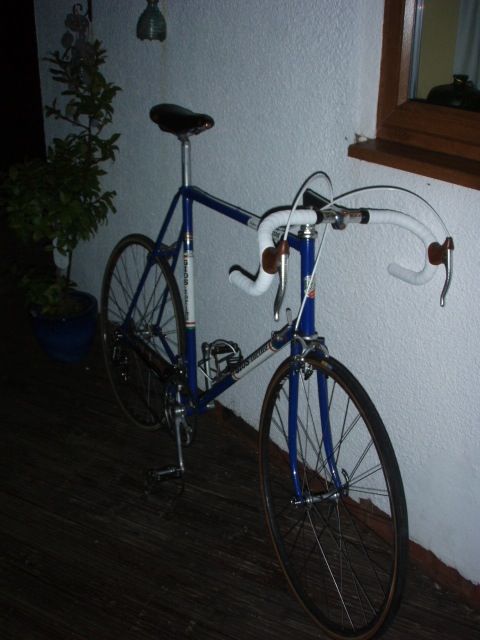 64 cm frame
Chainset: Campagolo Super Record 52x42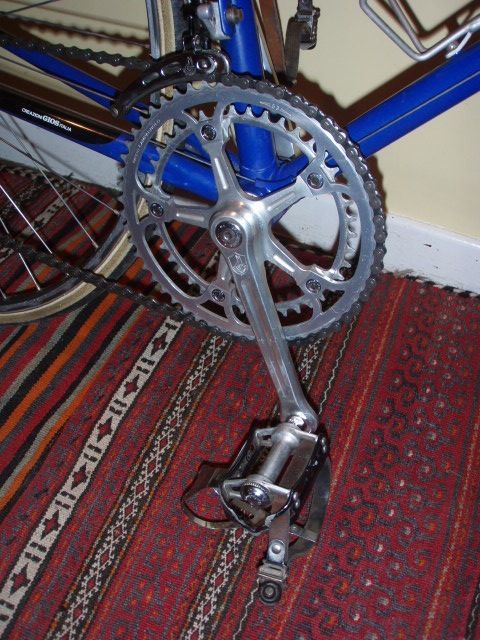 Bottom bracket: Campagnolo Record
Head set: Campagnolo Record
Rear mech: Campagnolo Super Record
Front mech: Campagnolo Super Record, braze on
Calipers: Campagnolo Record
Seat post: Campagnolo Nuovo Record
Wheels: Mavic SPECIAL SERVICE des COURSES on Campagnolo Super Record
Pedals: Campagnolo Super Record
Bars: 3t shallow drop
Stem: 3t 14cm
Saddle: Brooks Professional
Unridden so far and I suspect that the saddle needs to come down an inch or so. Plus I need to 'unstick' the stuck stem. Does feel light for such a big frame though.
Trvia time - De Vlaeminck is one of only three riders to win all the Monuments in their career. Who are the other two?