Forgive me for the long intro to this, even though you will have flicked down to the pictures already, and then popped back up here to read this
My journey to work takes me past the local tip. At the weekend there are a couple of scrap men who flank the entrance to the tip. There sole purpose is to 'catch' as much scrap metal before it goes over the wall.
Most weekends, I am at work as that is where I go to play
. As I pass the scrap men they usually have a few bikes lined up against the wall. The usual suspects, cheap and cheerful full suspension mountain bikes, never designed to be ridden for any period of time.
A few weeks ago, when I went past, something caught my eye though. A road bike frame, parted from it's wheels, and leaned up against the wall. A quick swerve across the road, and the question was asked if he would sell the frame.
I could not get it in the car quick enough, trying hard not to burst into a fit of joyful laughter.
After the short journey to work I put it in the office and had a good nosey at what I had just bought. Everything seemed to be stiff. So a strip down was on the cards.
The bottom bracket was completley gone and was not worth trying to salvage, so a sealed BB was bought, along with some Planet X rims, a new 7 speed cassette, a new chain, a couple of Kenda tyres, and some fresh tubes.
Last weekend and this week during my dinner break, I started to build it back up. Today I finally got to ride it home. It is a bit big for me really, but since the loss (sale
) of my Team Banana, it felt good to be back on a road bike again.
So here you go -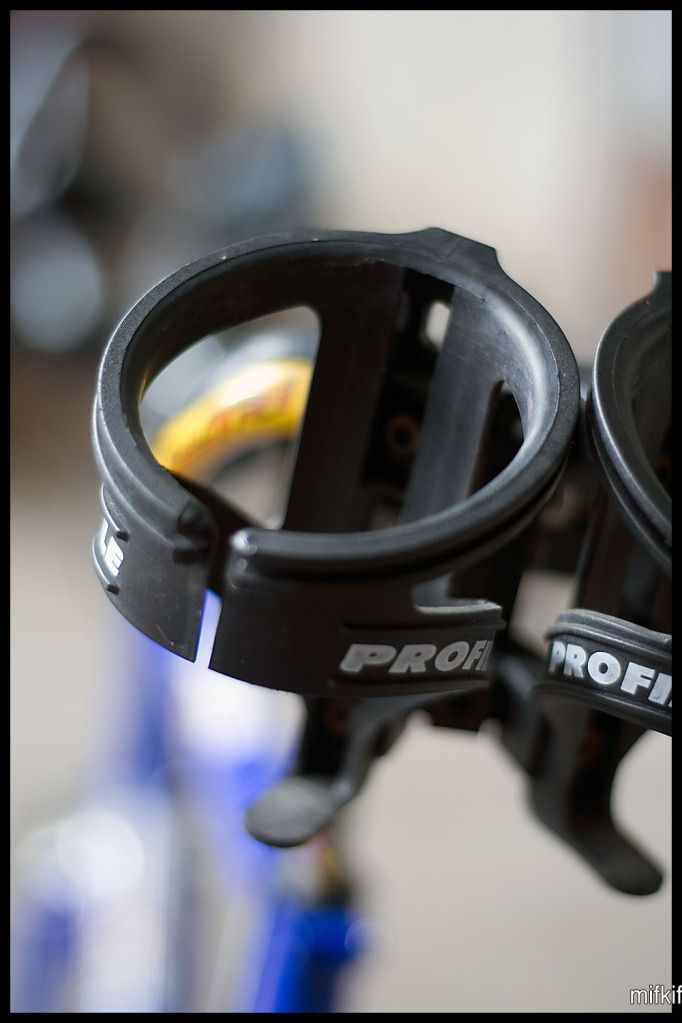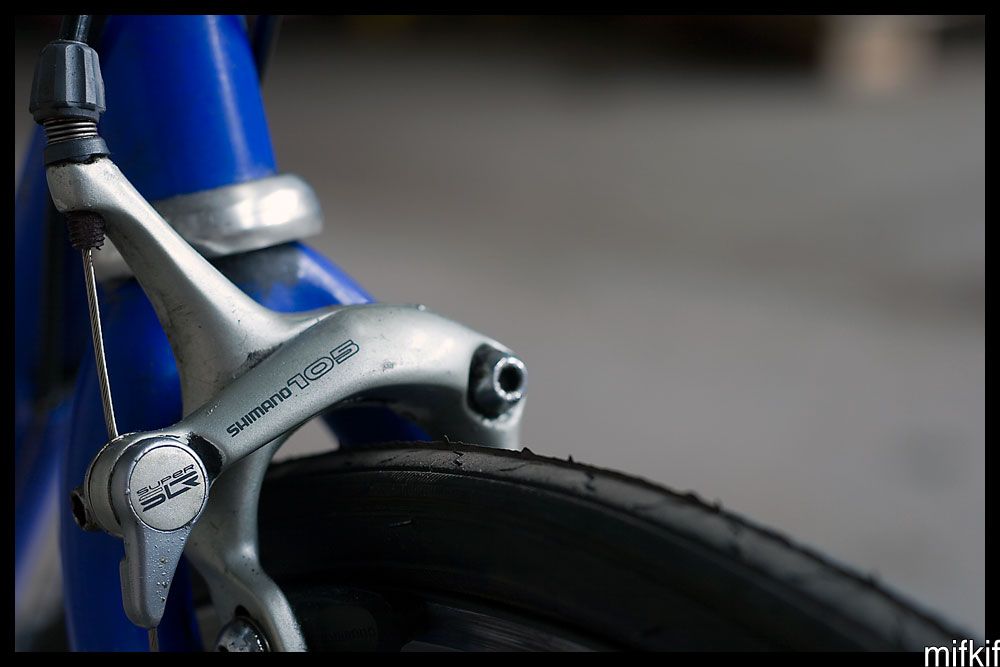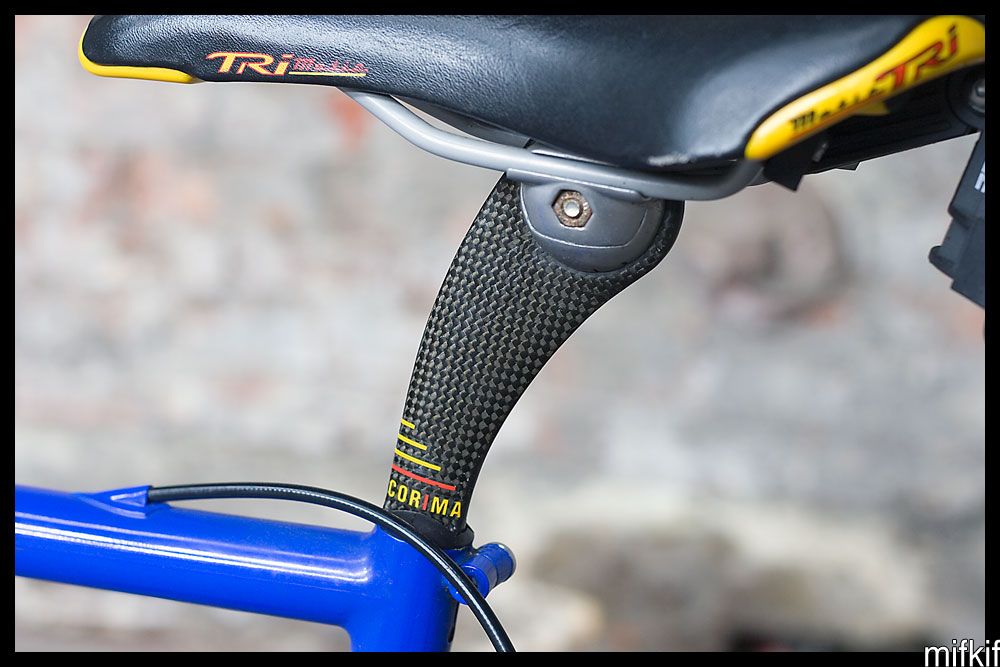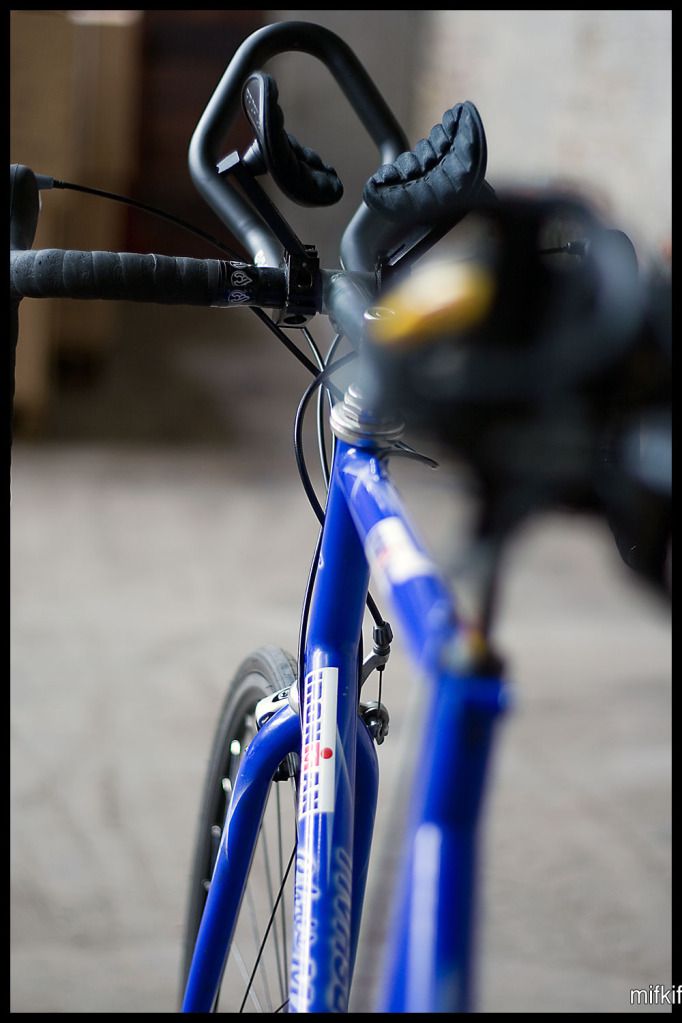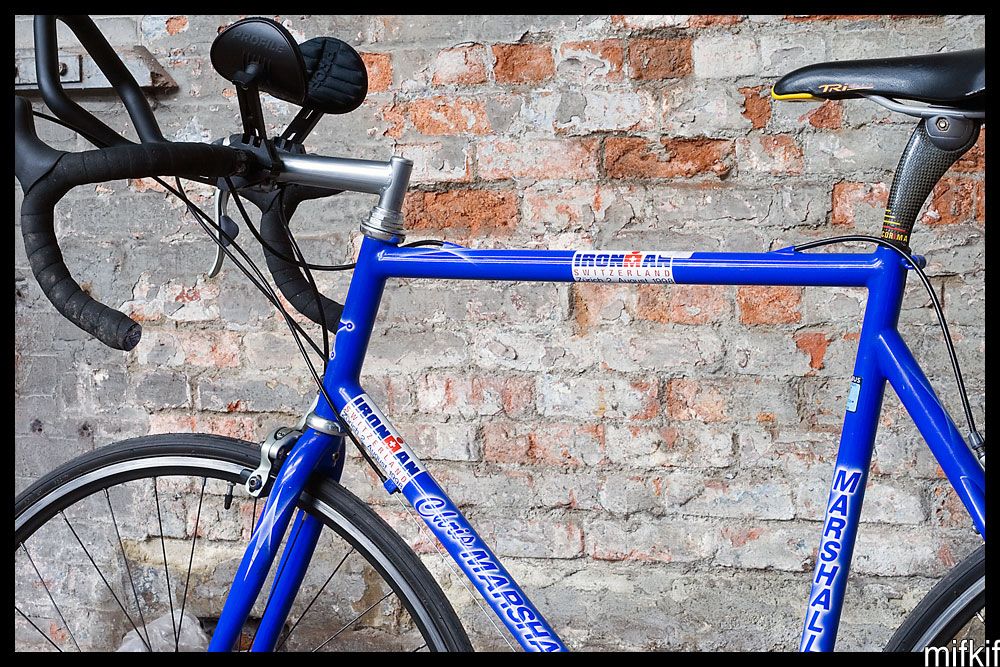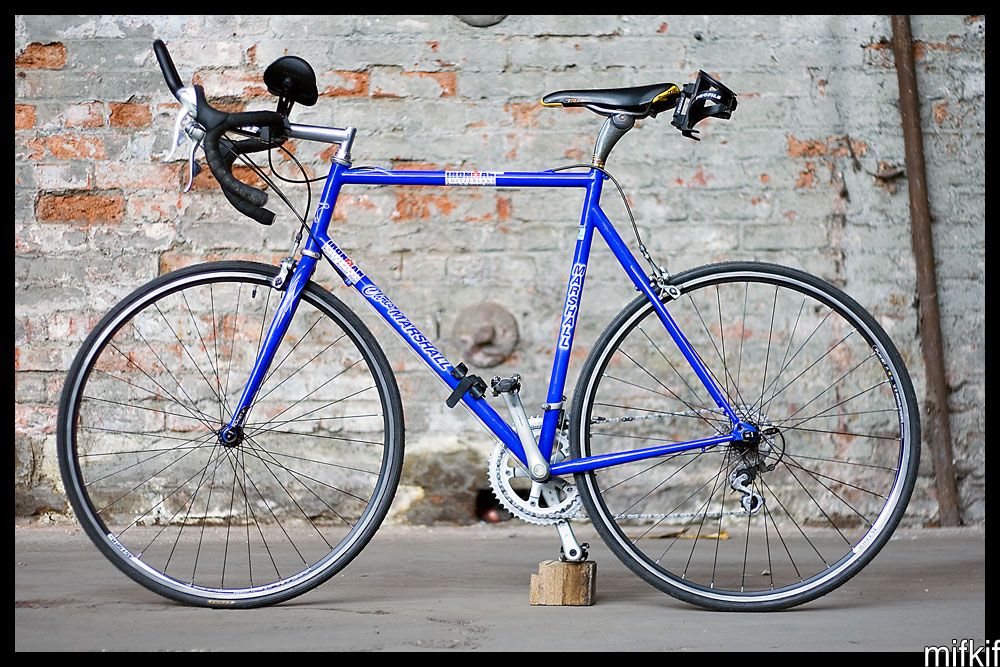 It has a full 105 groupset, complete with Bio-pace chain rings, profile TT bars and seat mounted bottle holder. Therefore I can truly believe that the Ironman Switzerland 1998 stickers are genuine.
Quite how this ended up in the hands of the scrap man, is beyond me, but I am so glad fate brought it all together, and I managed to save one from certain death.
Makes me wonder what happened to it's wheel though. I bet they were carbon and the scrap man refused to take them as there weren't metal
Matt