I won't say this colour scheme will be to everybody's taste but I can't deny the quality of the paint and finish !
I bought it a couple of months ago looking dodgy exchanging cash for it wrapped in a black bin bag outside a London train station
It came looking like this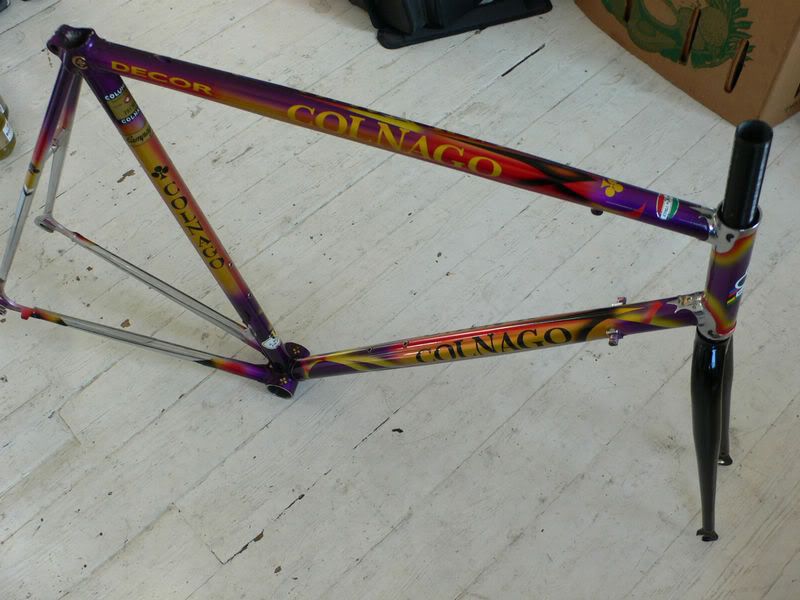 I knew those forks would have to go !
Another ebay purchase (for a good price and honestly described as needing a re-chrome)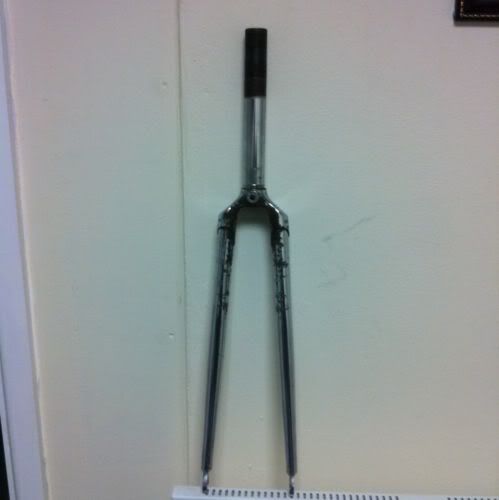 Better but still pre re-chrome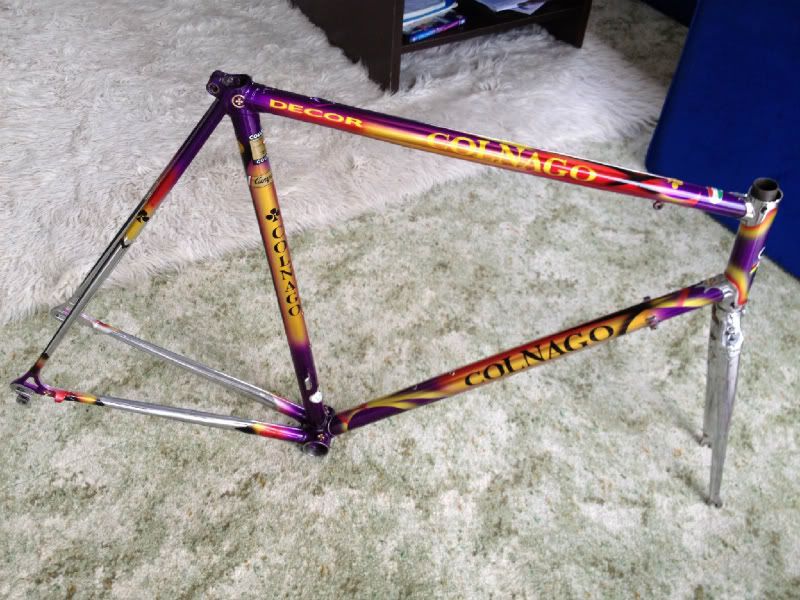 Fast forward a couple of weeks and it's coming together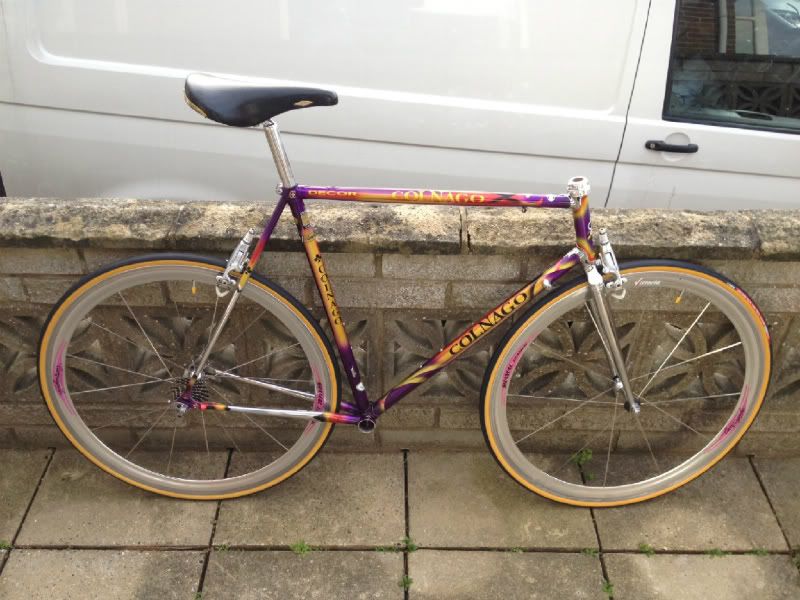 Frame: Colnago tecnos decor. Belgium via London
Fork: Original colnago. London.
Headset: chorus/record? London.
Stem: 3TT Pantographed. Spain.
Handlebar: nos 3TTT Ergo power TDF. London.
Bar Tape: nos '90's ambrosio/colnago. Italy.
Brake Levers/Brifters: '96 only 8 speed record ergopower. Vancover.
Brake Calipers: Last generation deltas. Paris.
Brake Pads: nos.
Brake Cables: generic
Shifters:
Front Derailleur: '96 8 speed record. Vancover.
Rear Derailleur: '96 8 speed record. Vancover.
Derailleur Cables: generic.
Cassette: nos record full Ti 8 speed. Hungary.
Chain: record 8/9 speed nos. UK.
Cranks: '96 Record 8 speed. New Mexico.
Chainrings: 53/39.
Bottom Bracket: Record. New Mexico.
Pedals: nos record delta style. Milan.
Rims: Shamal 12/16 HPW Titanium. Pennsylvania.
Hubs: HPW Titanium. Pennsylvania.
Hub Skewers: Record
Nipples: N/A.
Spokes: Straight pull flat blade type.
Tyres: Vittoria corse evo sc 23mm. UK.
Tubes: Continental 50g super sonic. UK.
Saddle: Colnago badged rolls. London.
Seatpost: '00 record carbon. UK.
Weight: 8.5kg / 18.7lbs.