This is turning into a bit of a saga... Turns out it might not be an Urago after all - the seatstay detail is similar to but unlike any other Uragos anyone has seen, and there is no Urago serial number on the rear left dropout, where it should be. However it may have been sold by Michel Chenu in Antibes in '79, or may even have been built by him. My Internet research results have dried up, though not before someone in the US contacted me to say that he'd bought a bike from Michel Chenu in the 70s, with details similar to mine. Antibes isn't far from Nice, where Uragos were still being made in '79, and Michel Chenu would have known Urago. I will probably never know the exact story. In the meantime I'm looking at having some Chenu decals made, to my own design. I was also thinking about Jonny69s suggestion back in January about the white saddle and bar tape, and when I saw an old white Concor going cheap in a LBS thought I'd give it a try: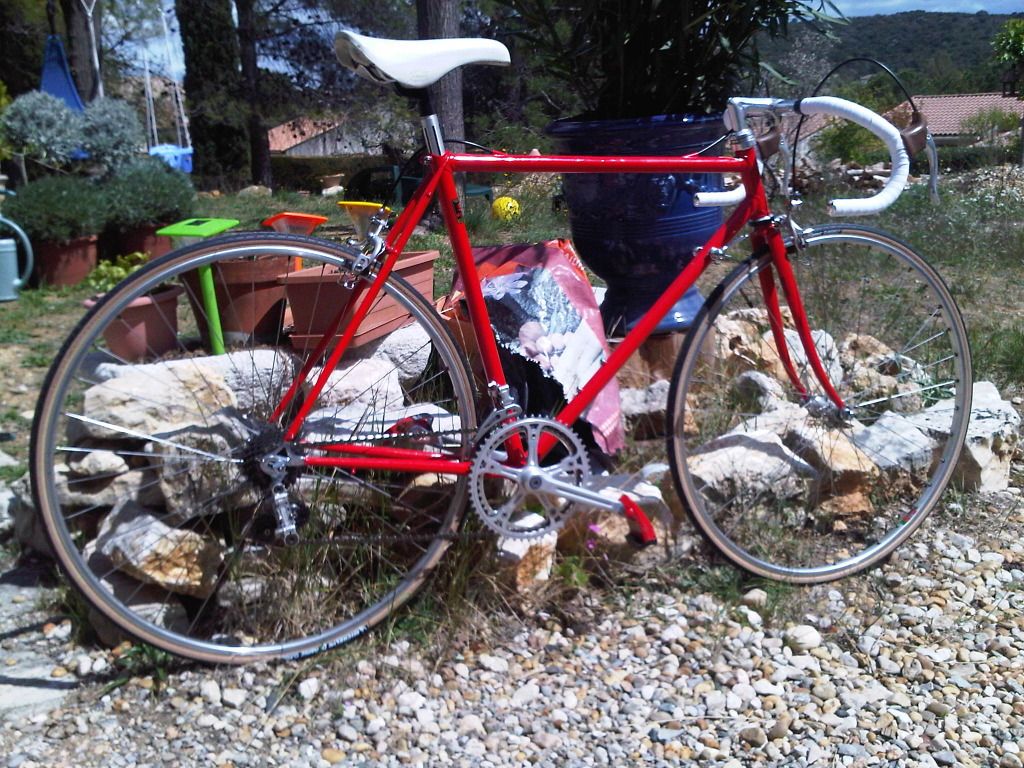 Cheers Jonny - I prefer it to the black. Somehow it "looks" lighter. I also replaced the Mavic aero levers with some Spidel levers, which are more in keeping with the era and the build. I'll keep looking for non-aero Mavic levers but I haven't found any so far.
Last addition were some NOS Modolo brake blocks, which I fitted to the Mavic calipers. Much better. The old ones were a mismatch and badly worn.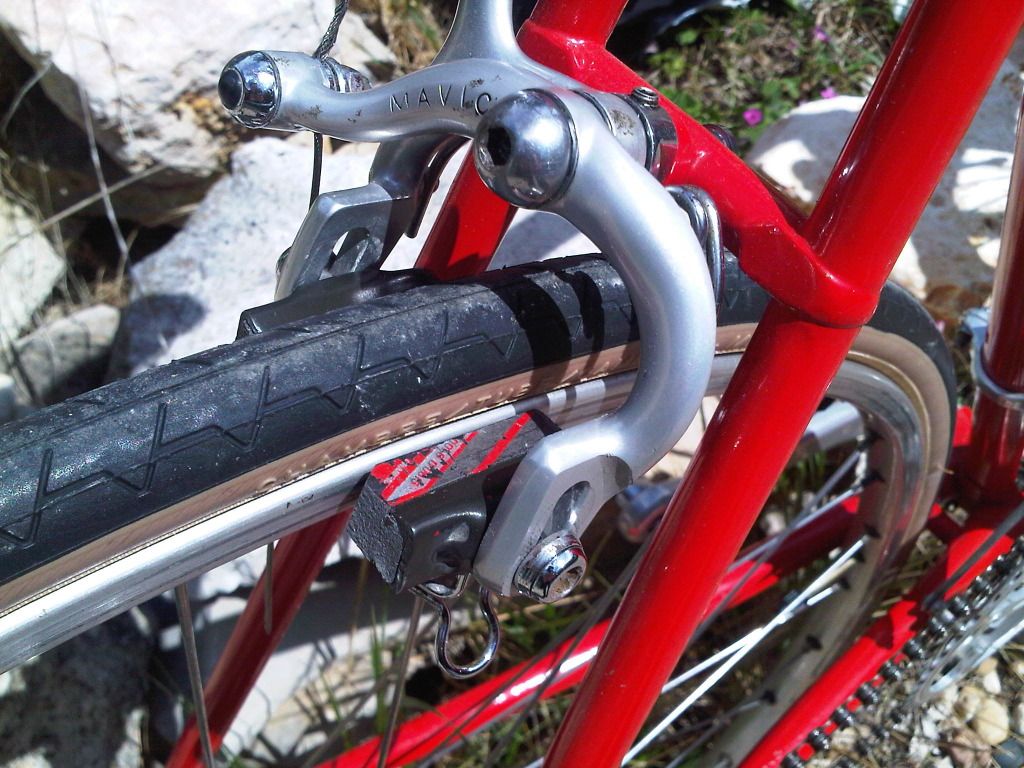 Just need to fit a front derailleur shim, as the derailleur is larger than the seat tube diameter. Hope to get this finished next month when I'm next home.

_________________
"The champions have better bikes, more expensive shoes, many more pairs of cycling shorts than we do, but they have the same roads" - Tim Krabbé