The mid-life crises continues - rummaging around at home I found all this (as featured in the 1989 era opening photograph to this thread).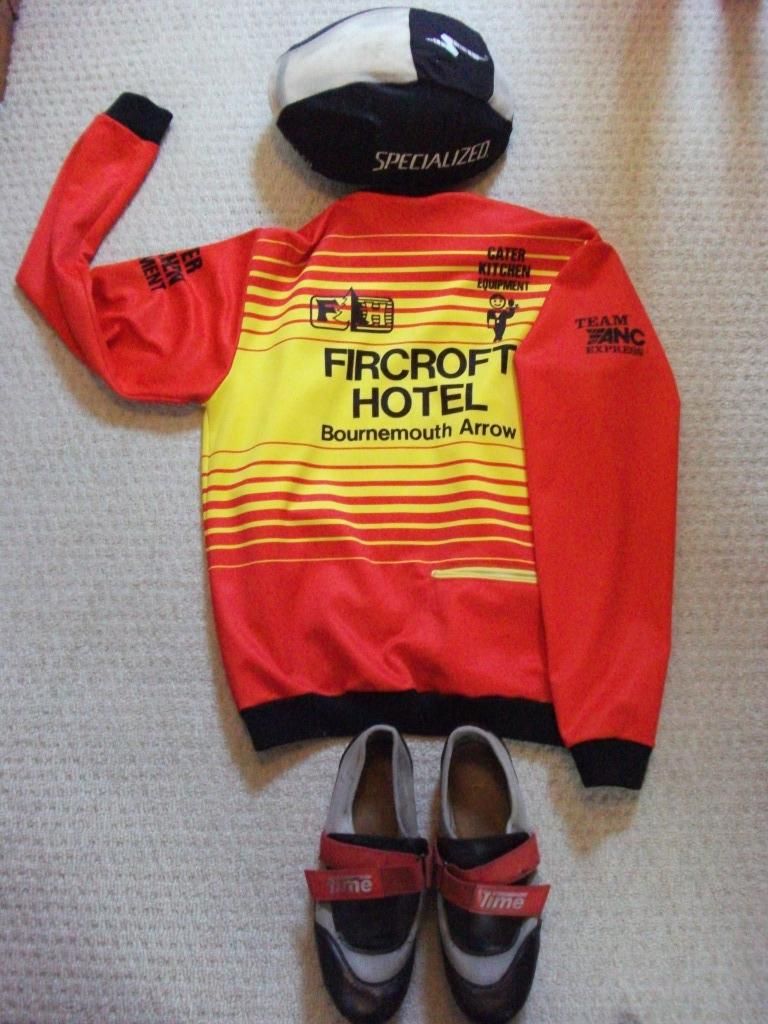 Look at the left sleeve - that's right, we seem to have been sponsored by ANC like the eponymous racing team. A white Peugeot Aravis seems even more appropriate now and, no, Tony Capper never paid me either ha ha.
Anyway, since hauling my considerable bulk up the side of the Col des Aravis i've lost about 4 stone and i'm now living the Middle Aged Man In Lycra dream with my fellow MAMILs in the local cycle club. Believe it or not this kit still fits (just about)! Mind you, if I was earning more than my 1989 paper round money (like I am today - slightly) I would have bought some of these: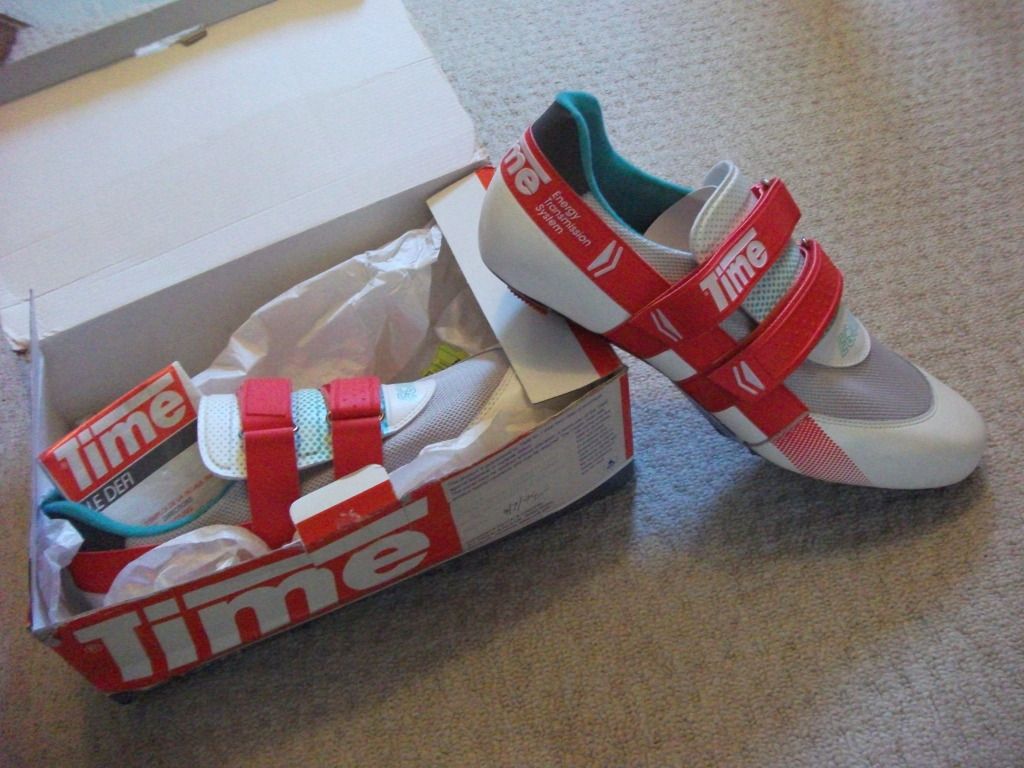 ...hang on a minute, I just have! Via the wonders of fleabay - brand new and unused. Unbelievable. I think I'll wear them with this: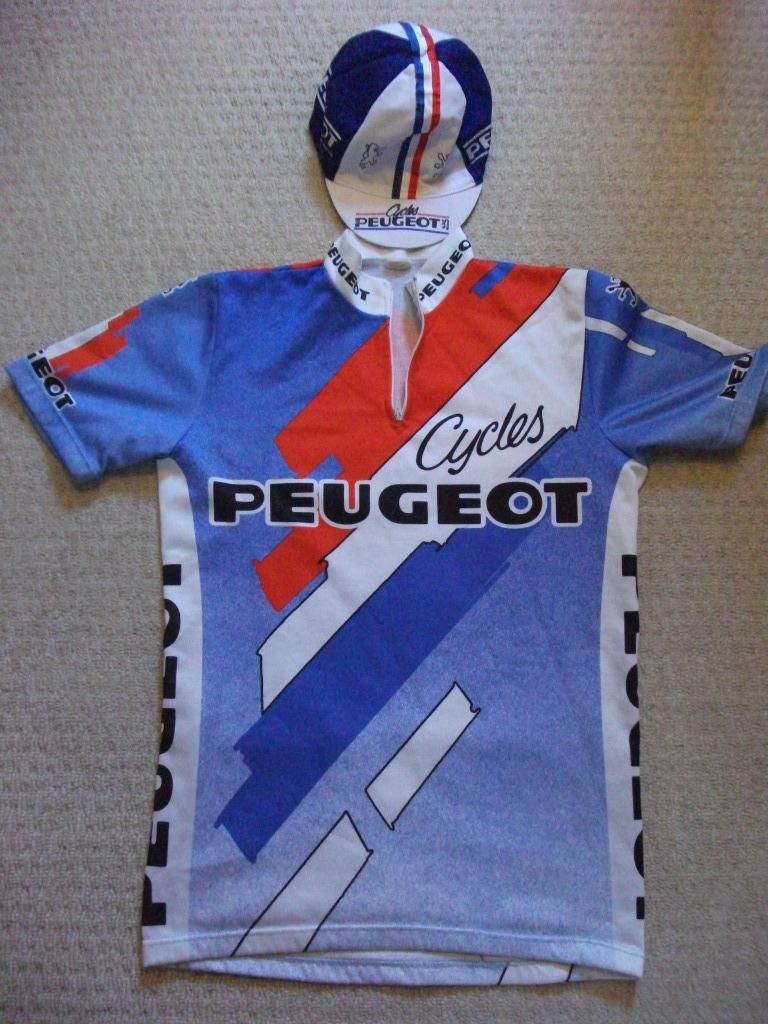 ...unfortunately, this was a bit small for me when I was 16 so its like putting on a wetsuit these days.
Obviously, when servicing the retro bikes I need a retro workshop coat...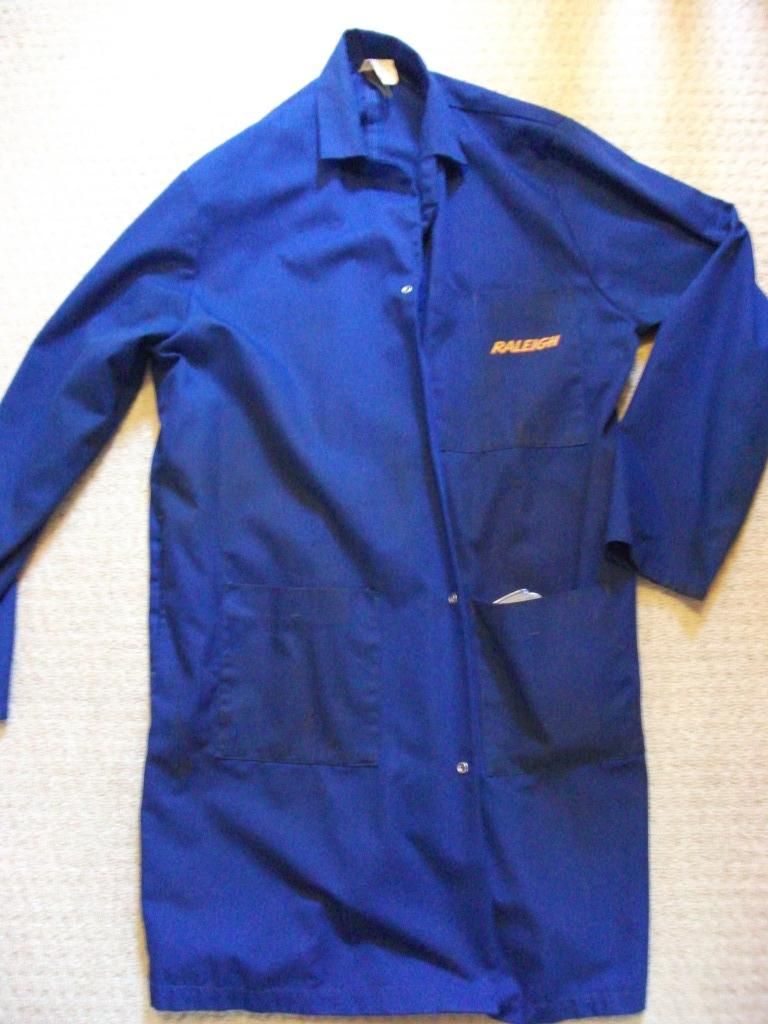 ...this was my uniform as a saturday boy in the bike shop. The oil stains undoubtedly date from then. Because we were a '5 star dealer' I had a nice gold name badge - "happy to serve"? Not always with some of our odd ball customers. Most days it was like living in the bar scene from Star Wars.