The parts for the rebuild are starting to accumulate. Believe it or not these are a set of brand new Michelin Hi Lite Super Comp HD's - seeing as this is the forum for skinny wheeled bikes I thought 20mm tyres should do the trick... I got these from CampyOldy (the proprietor and I go back a long way in the cycle trade!).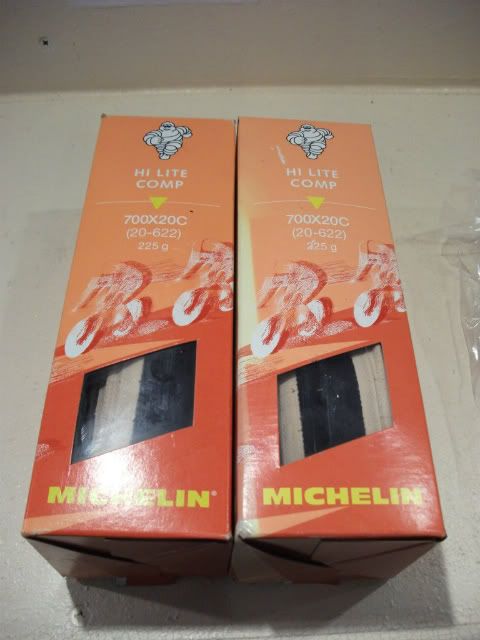 And what about this. A brand new white Turbo saddle. Seems Selle Italia have started making these again. As such, don't spend £140 on an ebay one!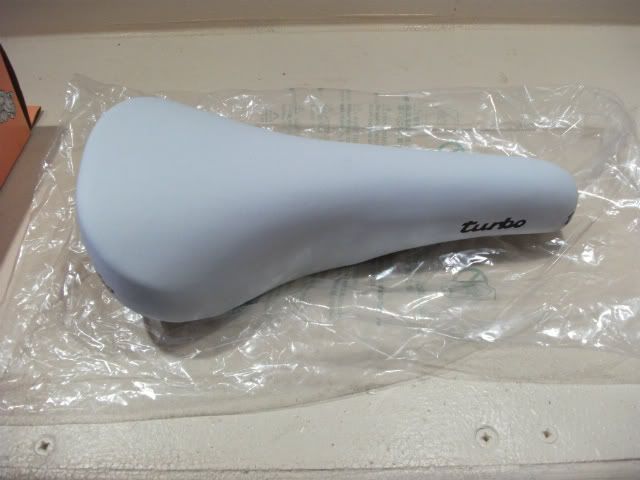 I always fancied some of these - some stylish Modolo brake levers. These were the ones Mavic used with 'New Success' calipers in their groupsets of the vintage. These are also NOS from a friendly bloke in Hungary of all places.
I'm still after a few odds and ends. I need a rear Q/R skewer for my Mavic 501 hub(s). I'm also on the lookout for a Mavic inch headset - the one I have is 1 1/8th (doh!). It seems likely that I'm going for some H+ Son 'MA40 - alike' rims (unless anyone has some better suggestion for a classic looking rim).
End of update!