Pretty much always had a fix wheel machine of some sort,in the 70t's I rode to school on a 64" fixed ,when everyone else had choppers and 10 speeds . Anyway the love/hate relationship I was having with my most recent fixie,a modern welded steel effort , degenerated into a hate/hate relationship , the ride was just to harsh and the steering too twitchy , so I got shot of it. Now I needed a replacement fast ,and in time honored retrobike style , this meant a visit to the shed to see what I could build from the assortment of bits therein .
Now the only viable frame I could find was this lovely, but flawed , Alan Super .I acquired it from one of the Dutch contingent on the forum a while back, very cheaply because it had "issues", namely a crack in the lower head lug and seat lug , not a problem at the time as it also came with a nice pair of forks and a panto'd campag seatpost , the 2 items I needed to complete an Alan carbino project
(now gone). As it doesn't take long to build up a fixie ,I thought I would give it a try, I mean what's the worst that could happen?
In an attempt to repair the head lug crack ( the head tube is OK) I fitted a cheap i.e loose fitting headset into the frame, using slow setting arildite to bond the alloy cups into the frame , in the hope that this will at least keep things together . I should point out that I will only be using this bike for short local rides !
Frame: 1980 Alan Super 60cm/59cm c t c ,gear lever bosses removed
Fork: 531 steel unknown make rattle can alloy wheel silver paint
Headset:YST alloy cartridge bearings
Stem:Cinelli 1a 11cm
Handlebar:3tt 44cm coke can shim
Bar Tape:Ambrosia original
Brake Levers. Modolo speedy
Brake Calipers:Campag Chorus mono planer
Chain:KMC 1/8 th
Cranks:Campag N/R 170 strada
Chainrings:Campag N/R 44t
Bottom Bracket:Miche campag copy with the axle switch round to give better chain line
pedals. Welgo
rims. mavic / ambrosia silver HP
hubs. system ex 32h
spokes.S/S DT
tyres. schwalbe stelvio plus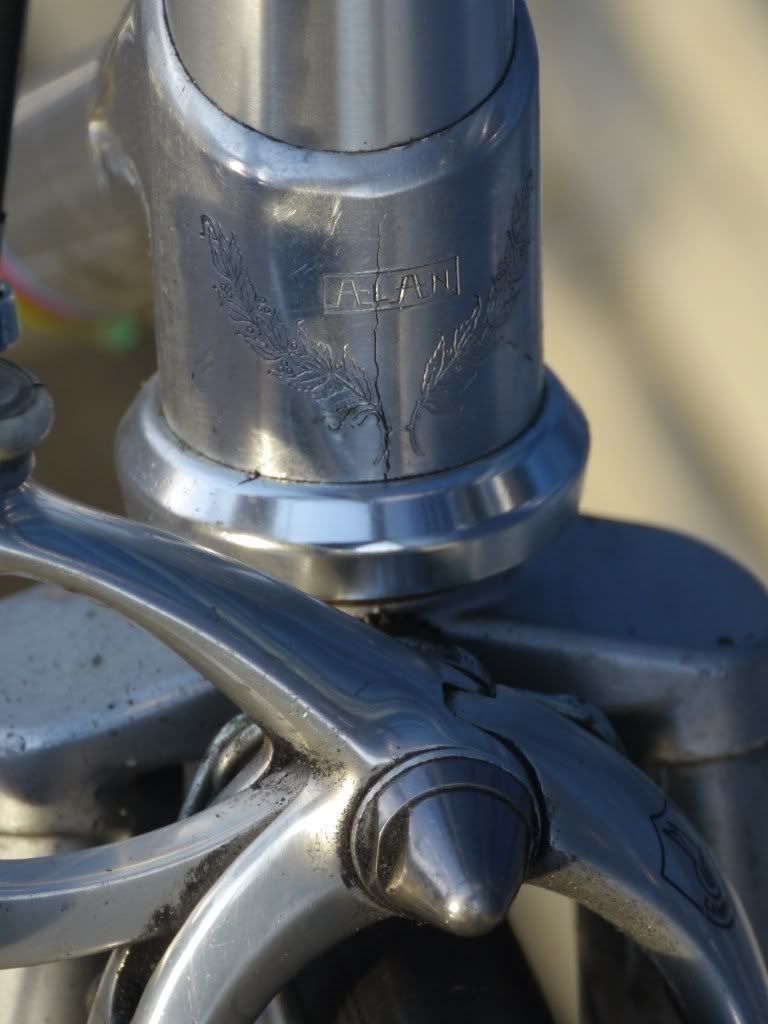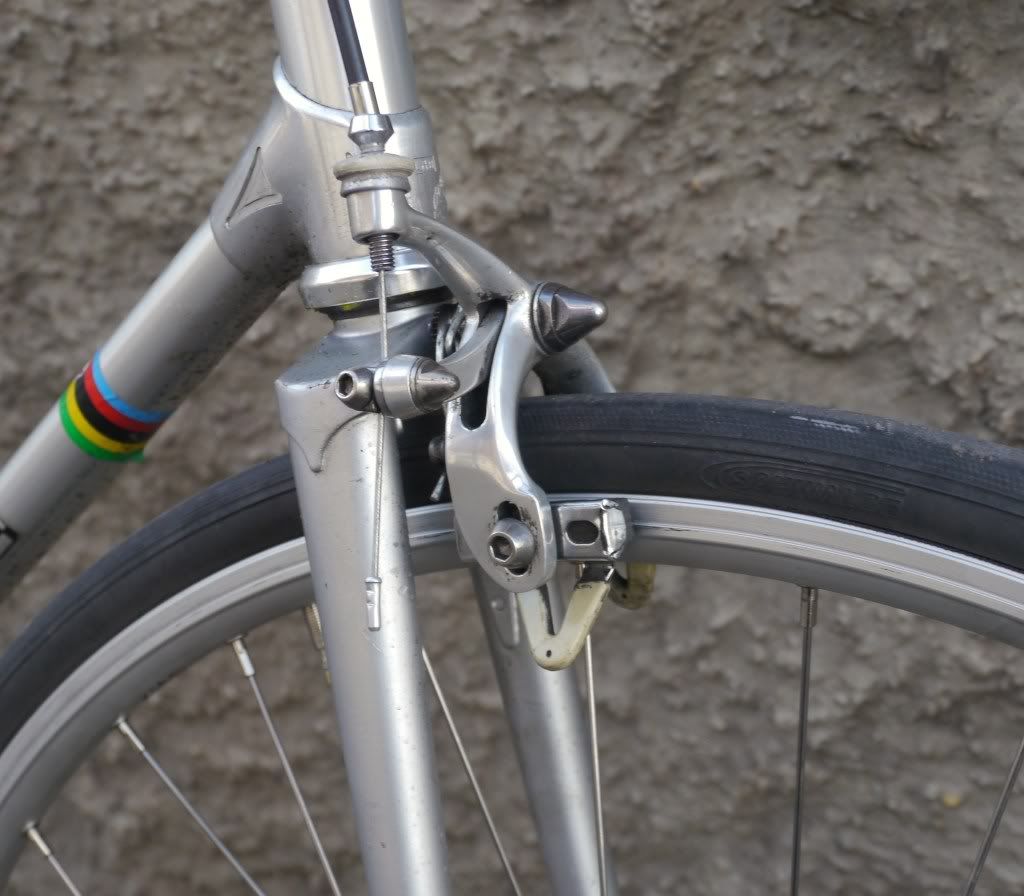 Actually rides surprising well ,and the cracks haven't got bigger! (not that I'm paranoid or anything ),the other surprise was how well the mono planer brakes stop .