I'm in the process of building a Carlton Corsair bought off ebay into my new commuting bike. The frame had been sprayed a lovely pearlescant grey, but unfortunately, then stickered as a Colnago. Rear end has been set to 130mm, which means I can run 9speed Campag off my prev commuter bike - a Trek I couldn't get on with at all. So final build will be a Centaur / Veloce mix, 9 speed ergo, Khamsin wheels in Gold.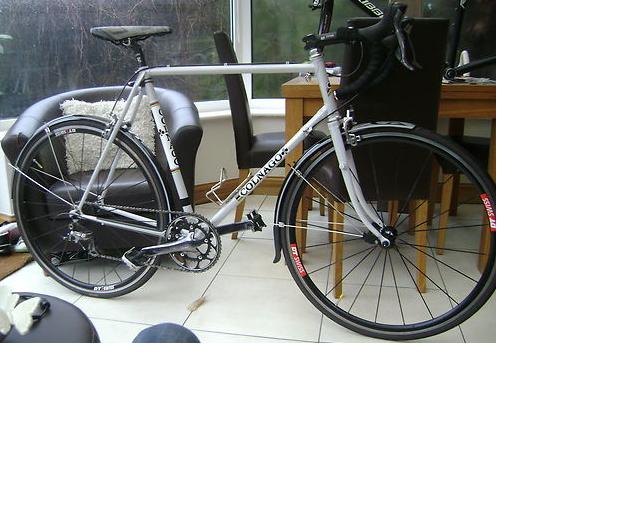 First order of business was to remove the lacquered in Colnago stickers, which left of bands of matte paint where the stickers had been. Solution was to overspray bands of contrasting colour. I've never sprayed anything before, so this was a bit nerve wracking. Seems to have come out ok though, not a professional job, but workable.
I'll post more photos as it progresses.

_________________
Not so much a six pack as a barrel!

1959 Carlton Continental 1982 Carlton Professional
1987 Peugeot Perthus Pro 753 1995 Colnago Superissimo
1995? Vernon Barker MTB 1993 Colnago MTB
2005 Colnago CT2 1978 Carlton Clubman