A few additions and replacements - a Brooks B17 has replaced the original saddle, which was tatty. I've put the original ESGE mudguards back on as they suit the look of the bike.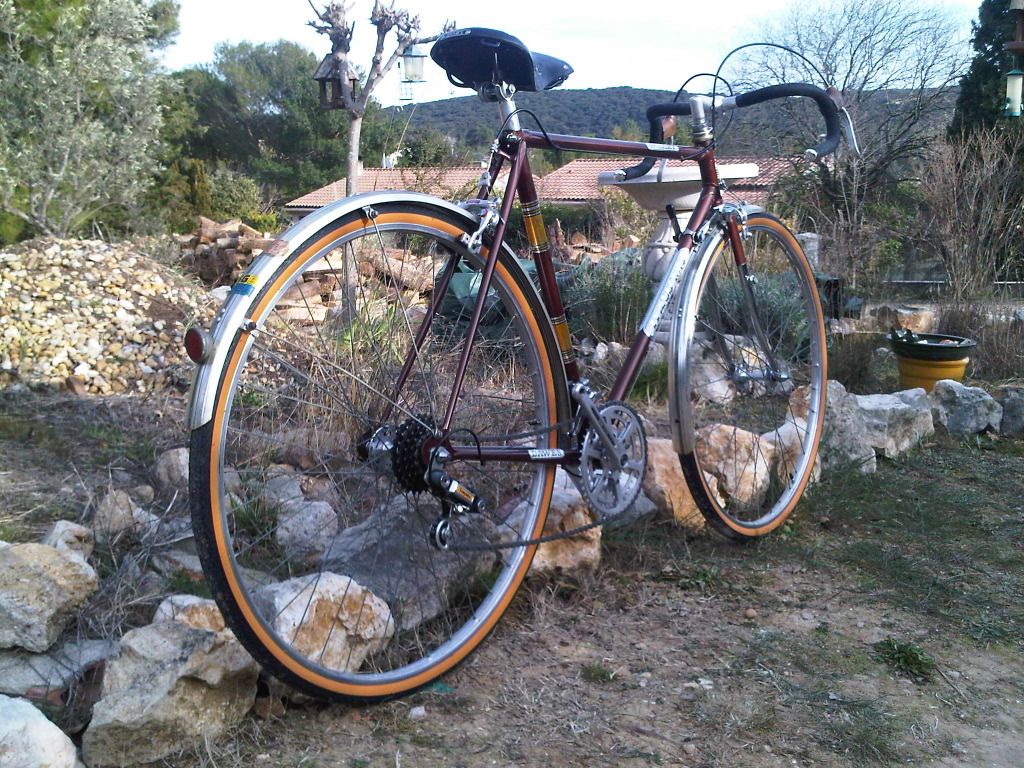 I've also replaced the Stronglight chainset with a TA triple chainset I found on a French site: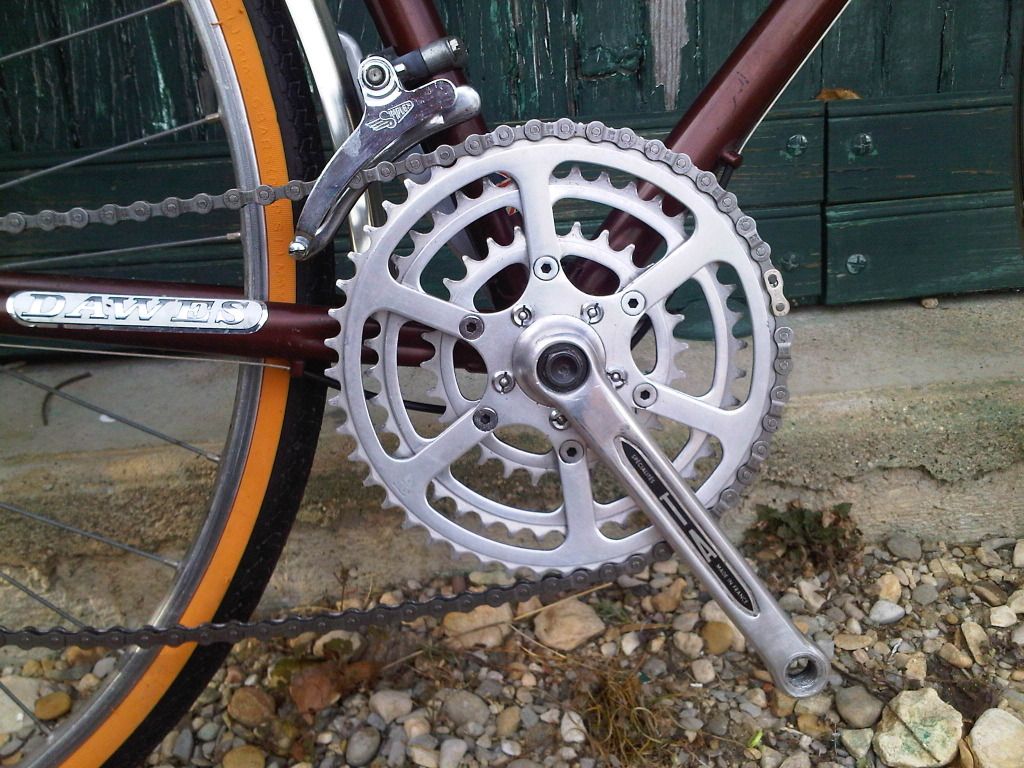 Quite pleased with this, it fits very nicely and suits the bike. I haven't had time to adjust the gears (or chain...
) yet, but will get that sorted. I also found an old Carradice saddlebag on eBay: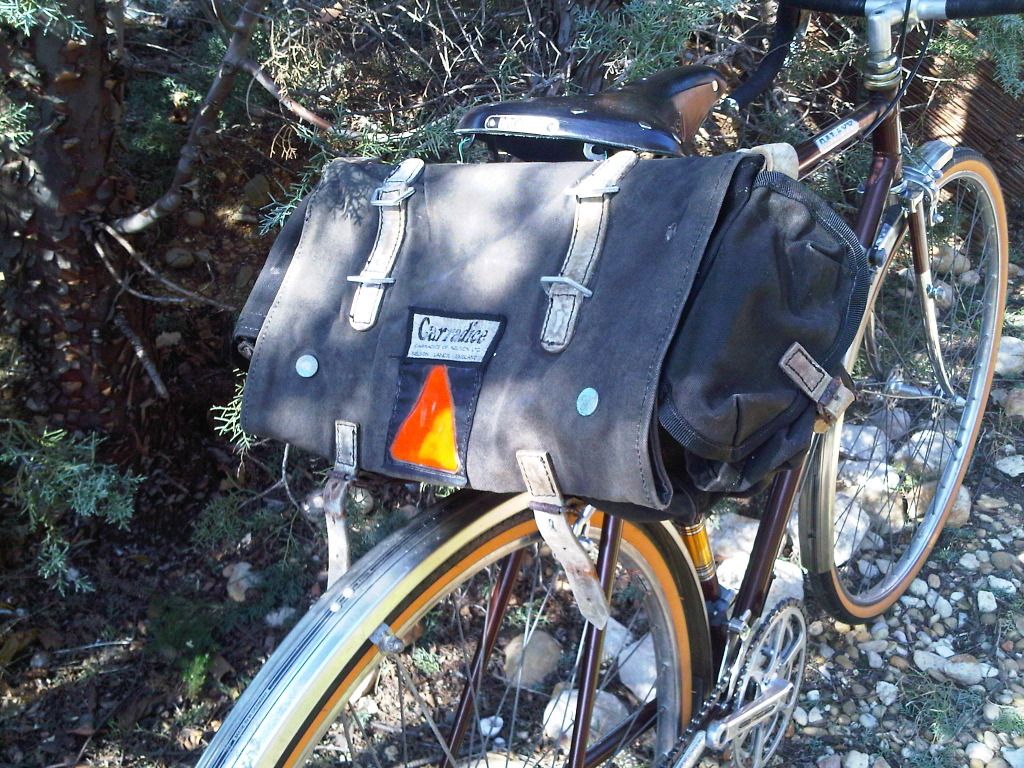 I was going to buy a new one but liked the look of an old worn one when I saw it. It needed a clean and will appreciate some leather restorer on the straps, but otherwise is in good nick. Just need a support for it to keep it off the brakes. I also have some black leather Dawes bar-tape to go on, to match the saddle, and might replace the seatpost with one that doesn't have a separate clamp.

_________________
"The champions have better bikes, more expensive shoes, many more pairs of cycling shorts than we do, but they have the same roads" - Tim Krabbé