Hi out there....
A good mate of mine just gave me a frame as it is too small for him, there are advantages of being 5'7"!
I was wondering if anyone out there knew anything about these frames, seems to be a bit ore modern than the usual Paganini frames that I've been able to find.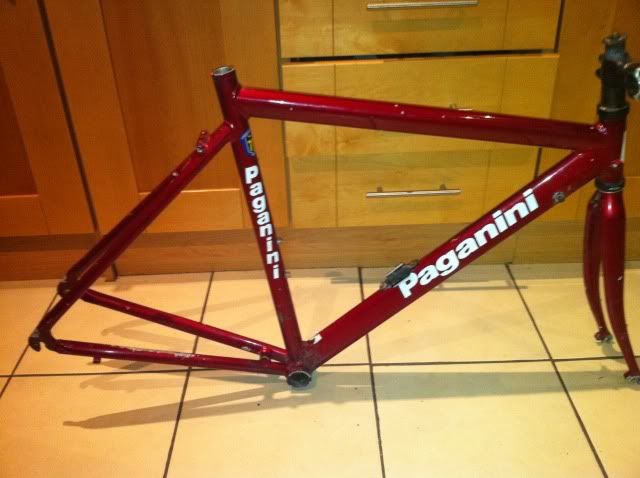 Seems in pretty goog condition, just a little paint chipping where the chain has come off and a few other cosmetic chips.
I have the incling to make it fixed as all my other bikes have gears, although with Vertical dropouts, everyone I spoken to has been telling me about chain stretch and magic numbers...
If anyone one knows anything about the frame or my vertical drop out issue. please let me know
Tom