I've recently made some purchases to beef-up my collection of retro road bikes..
The 753 Ti Raleigh was offered to me recently at such a good price, that I couldn't turn it down. The condition is exceptional, and the only issue with the bike was the out of place Mavic SUP silver sprint rims, which have now been binned for some early gold stickered Mavic GP4 rims on Super Record hubs...
This bike is a classic!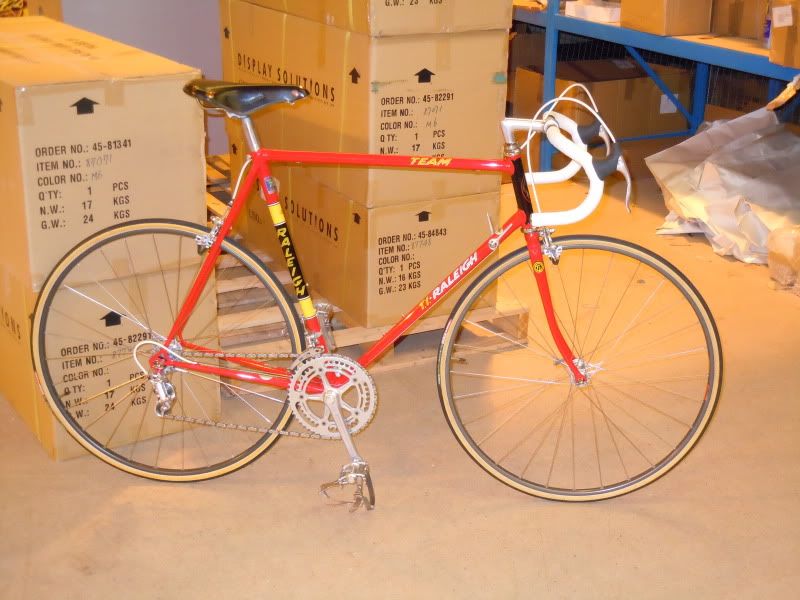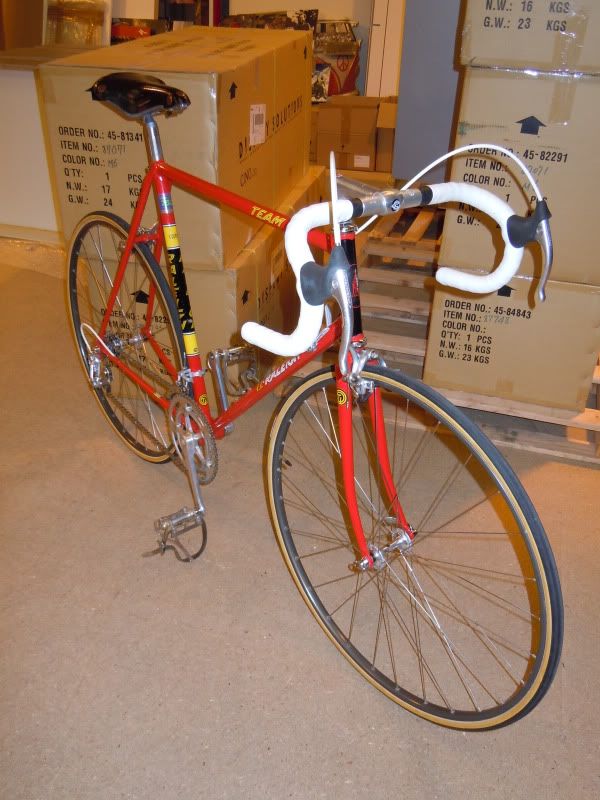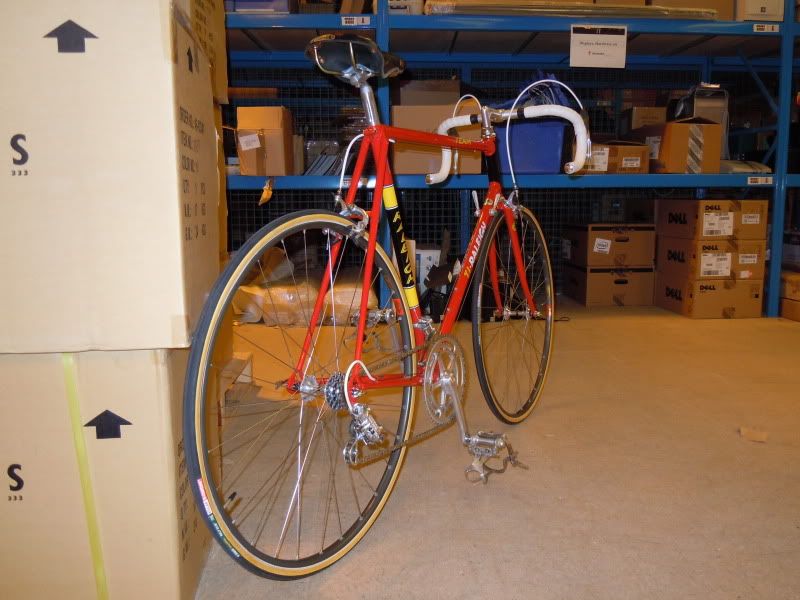 The DeRosa is a bike I've wanted for a while, but never found a good one thats not red! That is until this gem came up! Full 1st generation C Record groupset, and silver Campagnolo Lambda rims makes a real looker! I did strip this bike ready for re spray, but in the end I couldn't bring myself to lose that genuine looking feel that this bike has...Enjoy!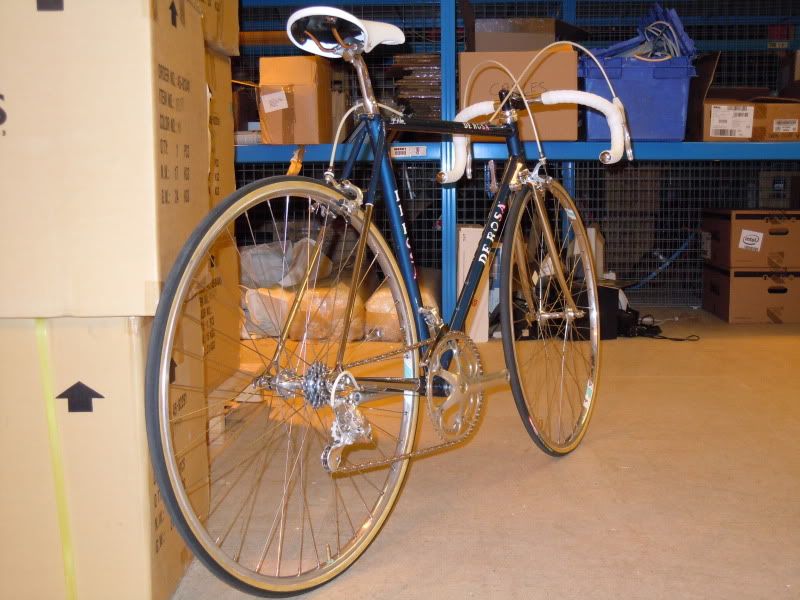 I've wanted a set of C-Record Sheriff Star hubs for years, but the silly expensive price they go for has always been the issue for me. These 36h beautiful hubs were a good price and are the perfect addition to my collection..Now all I need is some new old stock Campagnolo Sigma Pave Hardox rims to build them onto.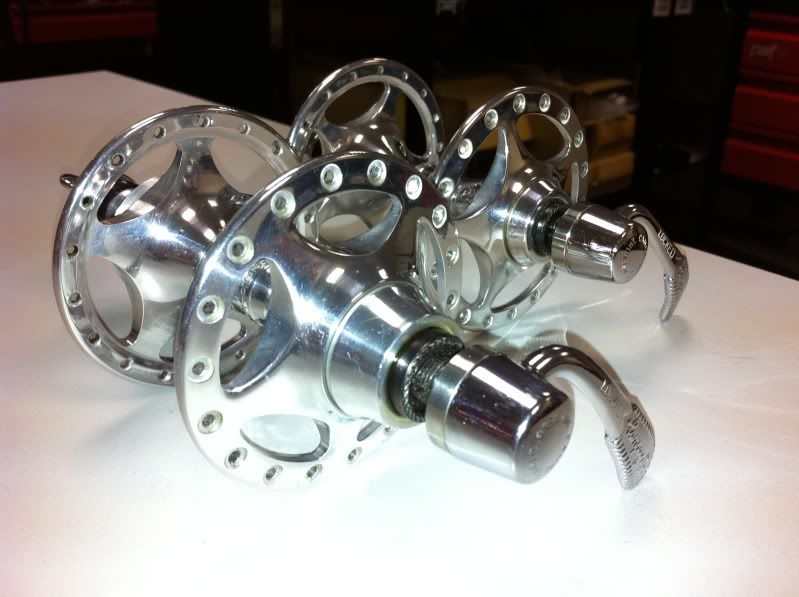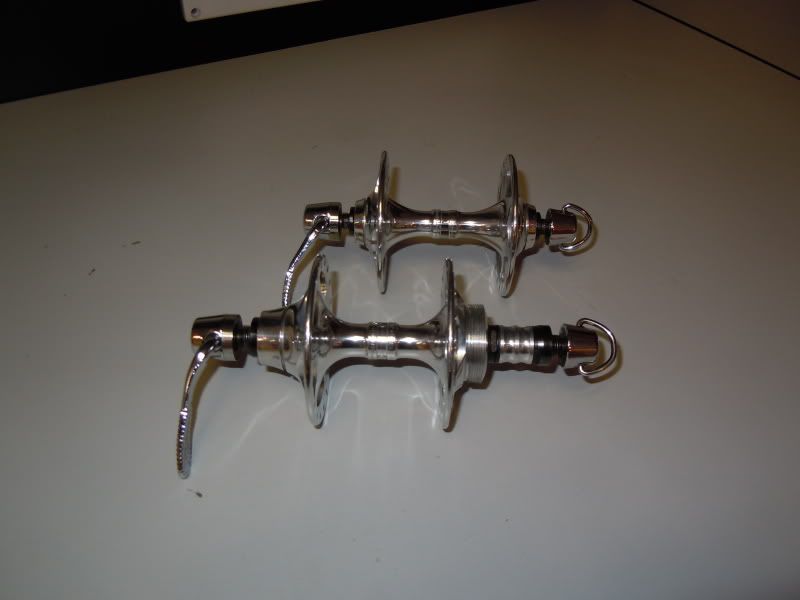 Thanks for looking!
Mark.