A couple of months back I bought a Nigel Dean 531 frame, not sure of model or age, I'm guessing late 80's to early 90's. Anyone have any ideas?
Just today got chance to finish building it up..
From this: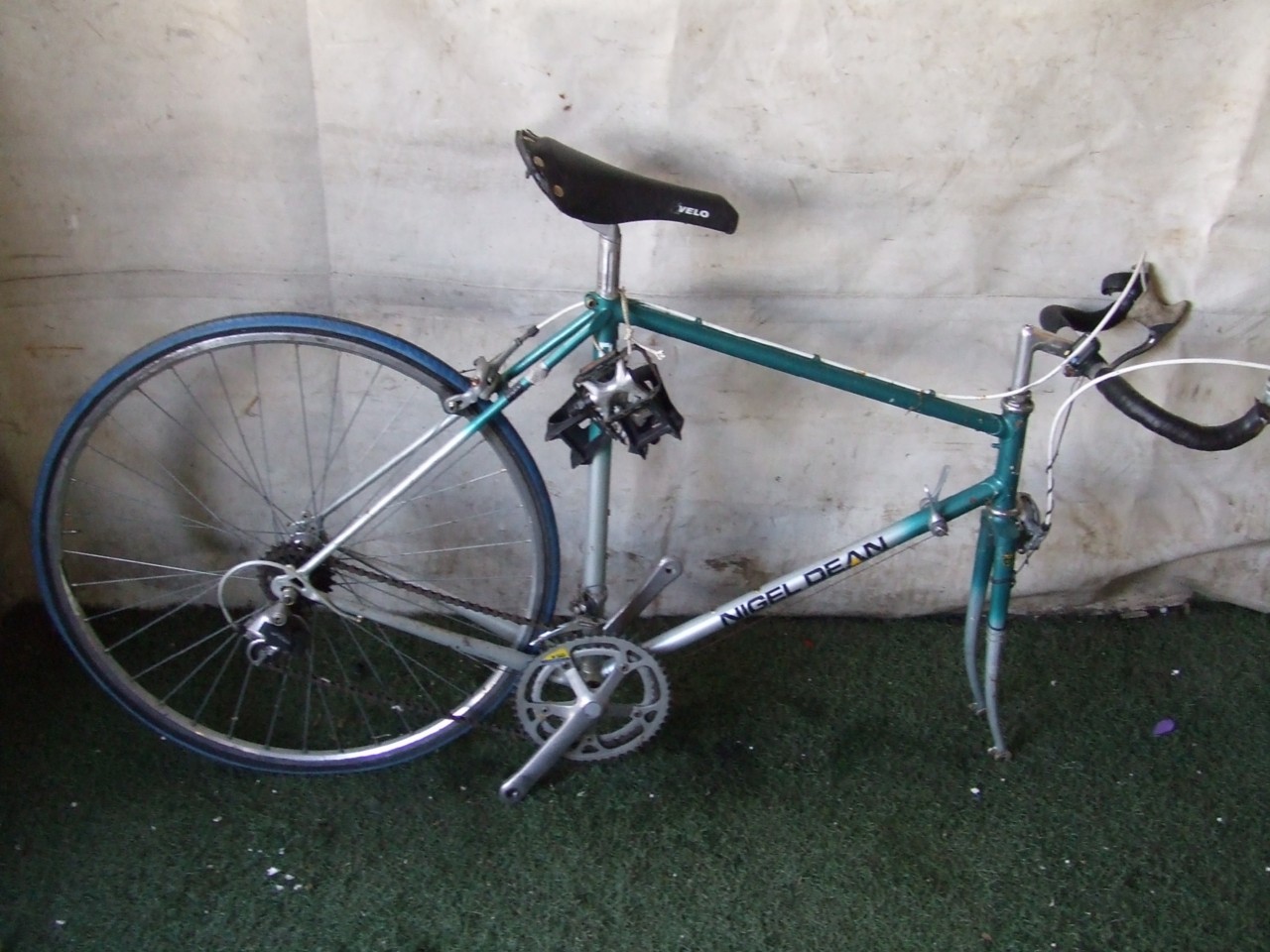 To this:
Nigel Dean 531
by
Hallsy01
, on Flickr
Hopefully get chance to take it for a spin tonight, and if I get on with it, I'll slowly upgrade the drivetrain.
Cosmetically I'm after some tan hoods, also new pedals wouldn't go amiss. I think maybe tan bar tape would have worked better, but I went with green at the time.
Will be an interesting experience after years of mountain biking anyway!!