Just would like to say hello to everyone on the forum and ask about the new used bike i got this week. I pick up a Bianchi Road bike but the model sticker on the top tube is missing. Columbus cromor tubing with the shifters on the down tube. Full shimano rx100 with bio pace chainrings (to be changed asap) except for the rear hub. Some new shimano hub with no name. I called a few local bianchi dealers and they don't know. It is a little ruff but I am going to rebuild it and ride it and start looking for some new/used campy components. Can you please help me........ Here are a few pictures. Sorry for the dark pictures.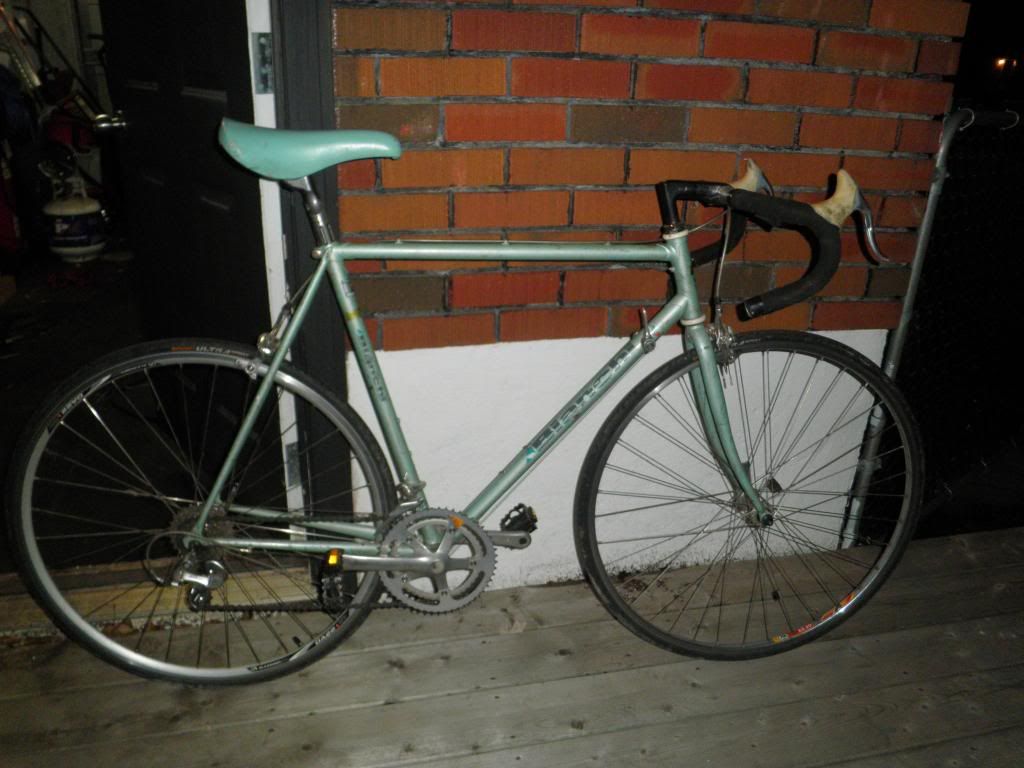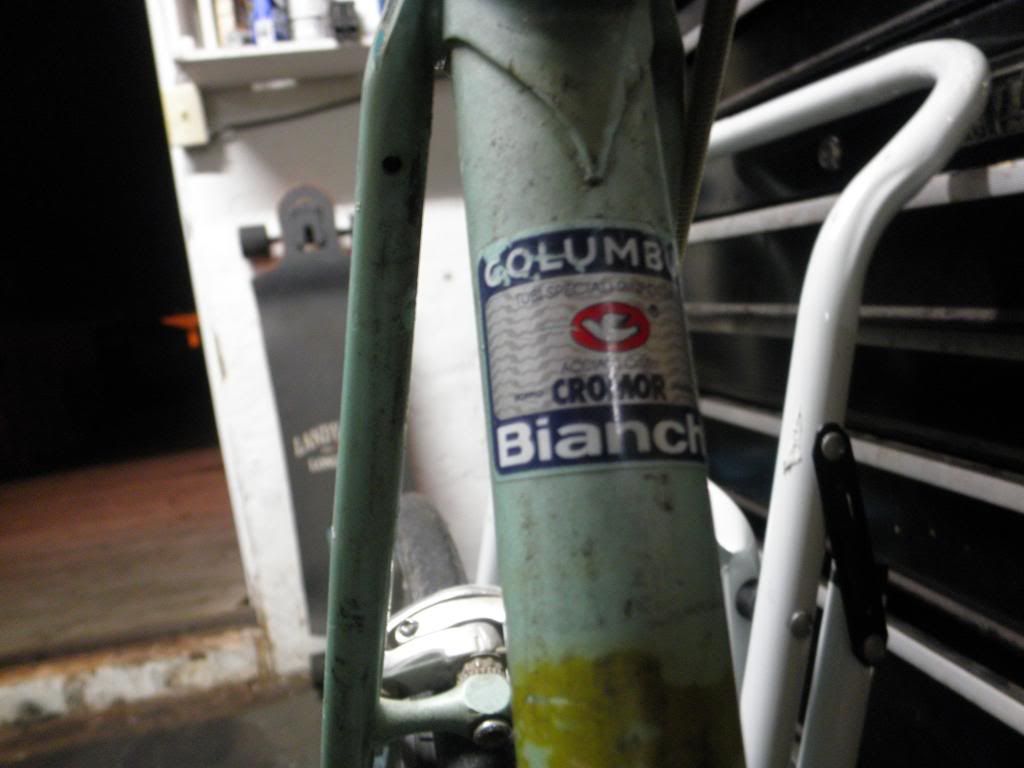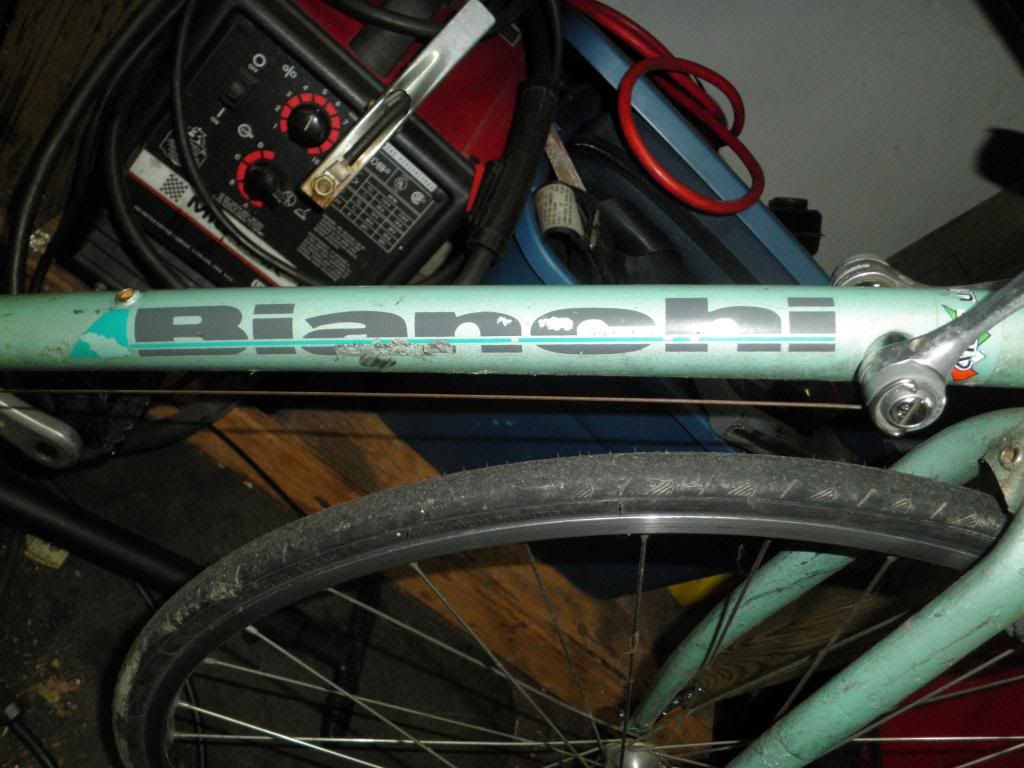 This is were the model name should be.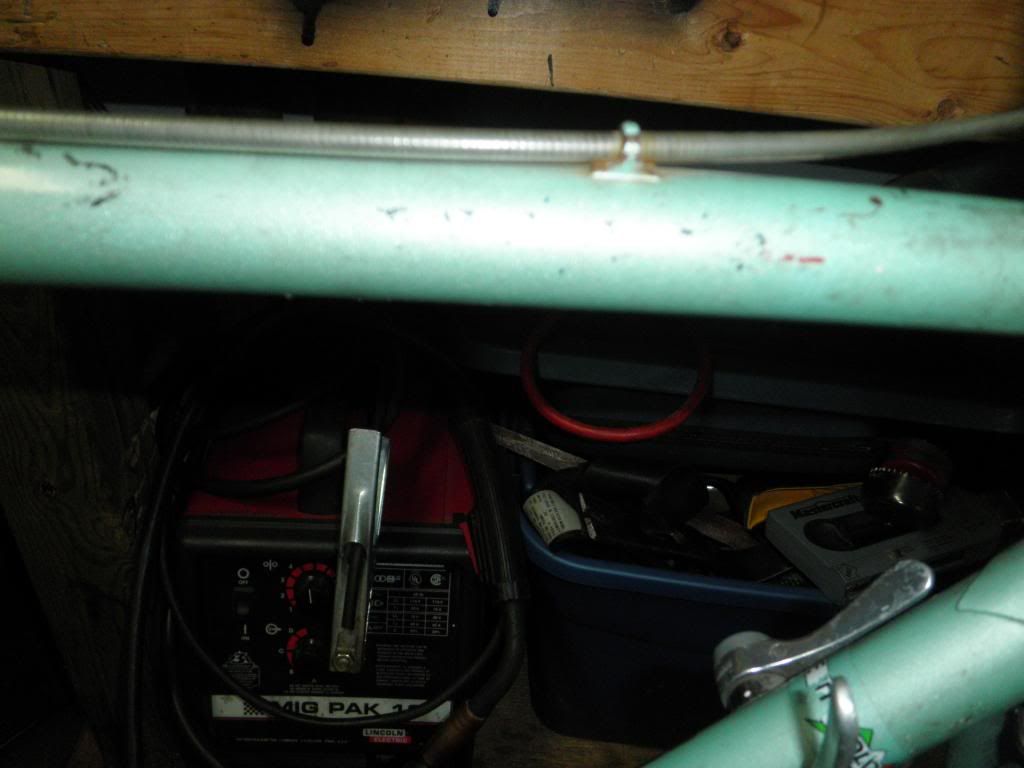 this is the back of the forks.