My first thread... Ive been needing a new project, and today I picked up this for $85.
Possibly too much? The seller wanted $150.
I believe it to be a 1974 Follis 472.
Its in rough, but complete condition.
Mavic Tubulars, Nevar Cranks, Belleri Stem and Bars, Mafac Competition Brakes and Levers, Simplex Rear / Shimano Alivio Front Derail.
I tore it down to the basics over the course of an hour, just checking things out; as its my first French bicycle ever.
Can someone please tell me how on Earth I am supposed to lower that stem?! I must be overlooking some simple solution.
Anyway, Ive always read that 'real bikers' keep a fixed gear hack around for Winter training, not sure why exactly, but that is my plan for this.
I see someone on ebay is selling vintage Tubulars... I like to keep things somewhat era correct, but we'll see.
Better pictures when I can.
Thank you,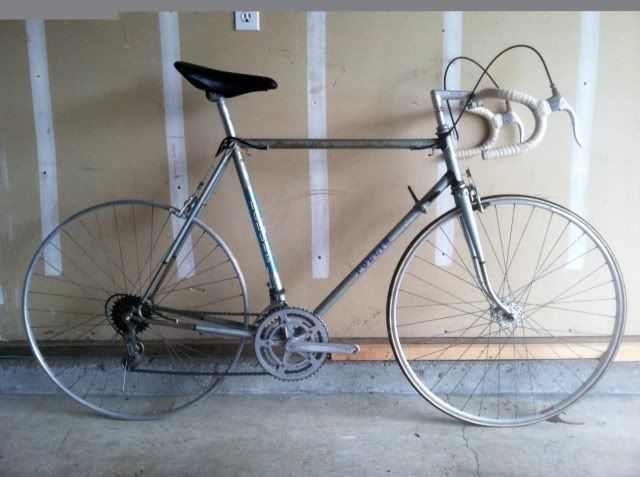 After an hour of messing around: