Thanks for details on the team colours, certainly one that I hadn't recognised.
Ok, finally sorted out some photos (typically crap ones though).
Apologies for the big cassette at the back, it's set up in climbing mode. Oh, and the
faux pas
of a Campag headset and a Campag post on an otherwise Shimano equipped bike (although the groupset consistency is actually pretty good for me).
Eddy Merckx Corsa Extra in Team ADR paint (my 4th or 5th Corsa Extra - will this one be the right size?)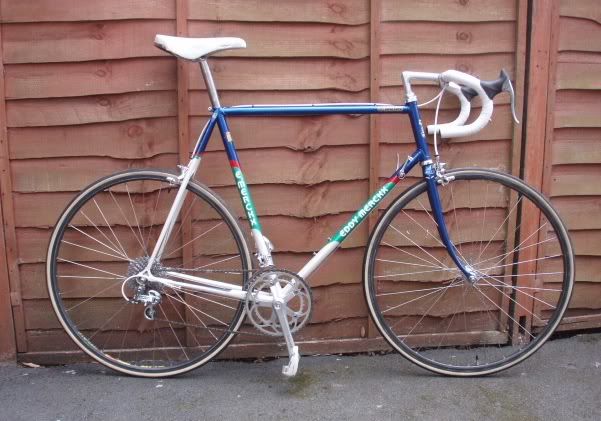 Corsa Extra, baby!
Photo spoiled by overly liberal use of grease when installing rear brake caliper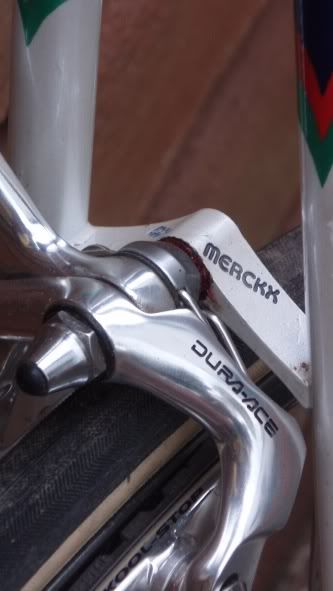 To my eyes, one of the nicest looking rear mechs that Shimano ever produced
'Belgium Handmade' indeed