... I popped in to town to pick up a spot of lunch and take a break from work and noticed this little beastie outside a local charity shop, I stopped and petted it and it just followed me home, honest.
A 1950 (according to the date on the 4 speed SA hub) Raleigh Lenton Sport.
Frame tubing is Reynolds 531.
26" wheels
It looks pretty original apart from the saddle, cables and brake blocks.
It's going to get a sympathetic restoration, a general clean up, t-cut and polish of the paint, solvol to the chrome. New cables and a Brooks saddle as anything else would just be wrong. The guards are light weight alloy ones and they're going to be taken off (and kept somewhere) as they are ugly.
I'm looking forward to taking this on a Sunday morning club run
How it should look: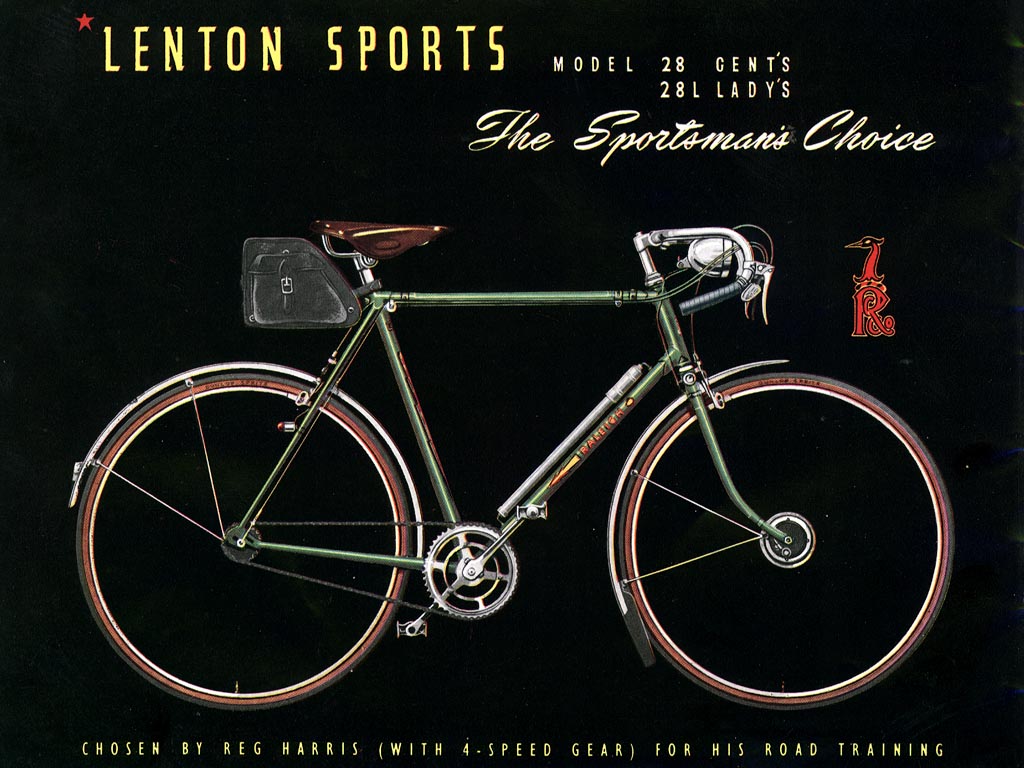 How it does look: