Hi All, this is my latest rebuild everything else is now on hold,
I was chatting to an old friend about road bikes when he said he still had one in his loft that I could have ,expecting an old shed he pulled this out , it seams to be made for the belgian bike shop Plum-Vainqueur by the frame builder ciocc or torpado ,I think its very similar to the ciocc frames but who knows? it seams a very well built frame and fork and I belive it was originaly chrome and clear red, if so it should be columbus aelle or slx steel , sadly the italian style paint job has seen better days so its for a repsray. I hope to have this rebuilt very soon so I can get my waist size down a notch ,the only problems I can find are the german plastic bb is trying to stay put and the rear brake cable stops on the top tube have been removed so I will be bazing some more back in there place,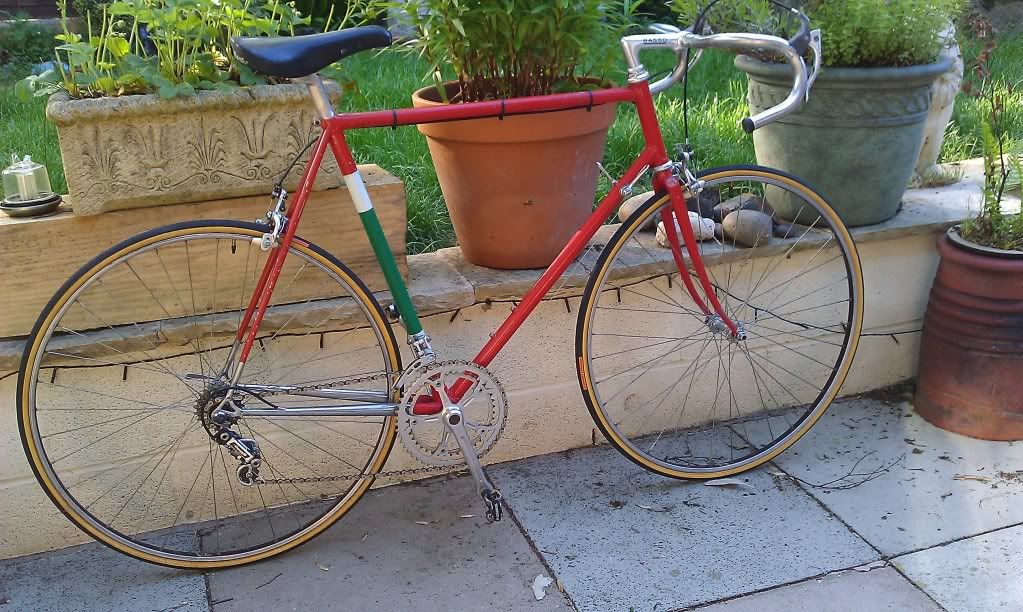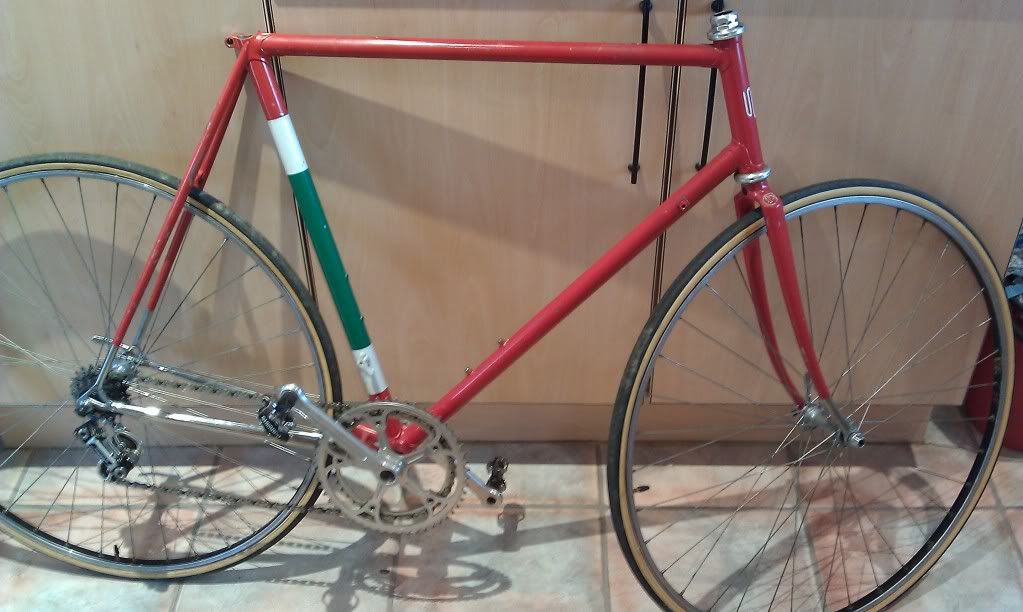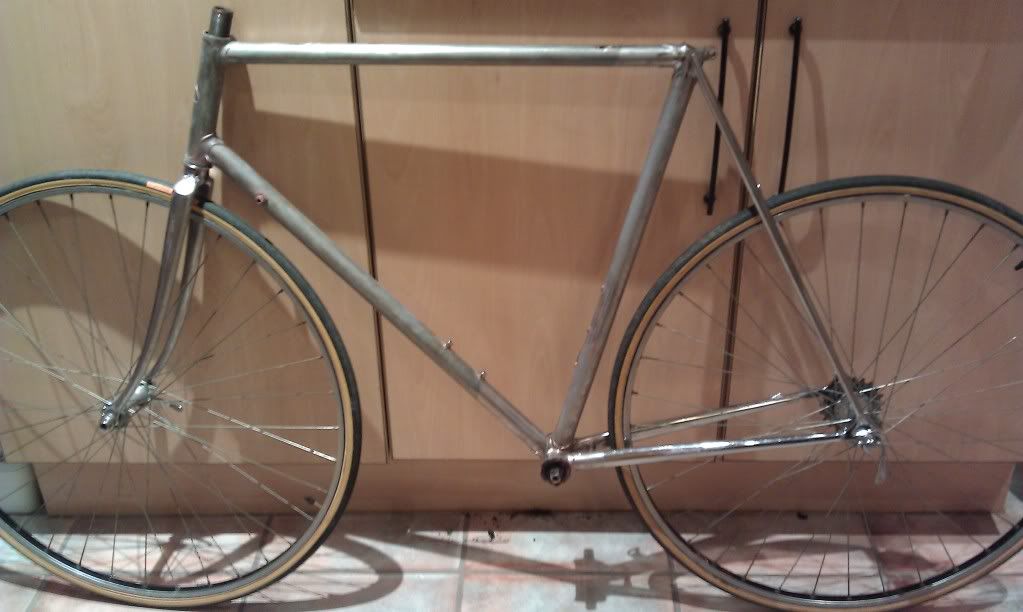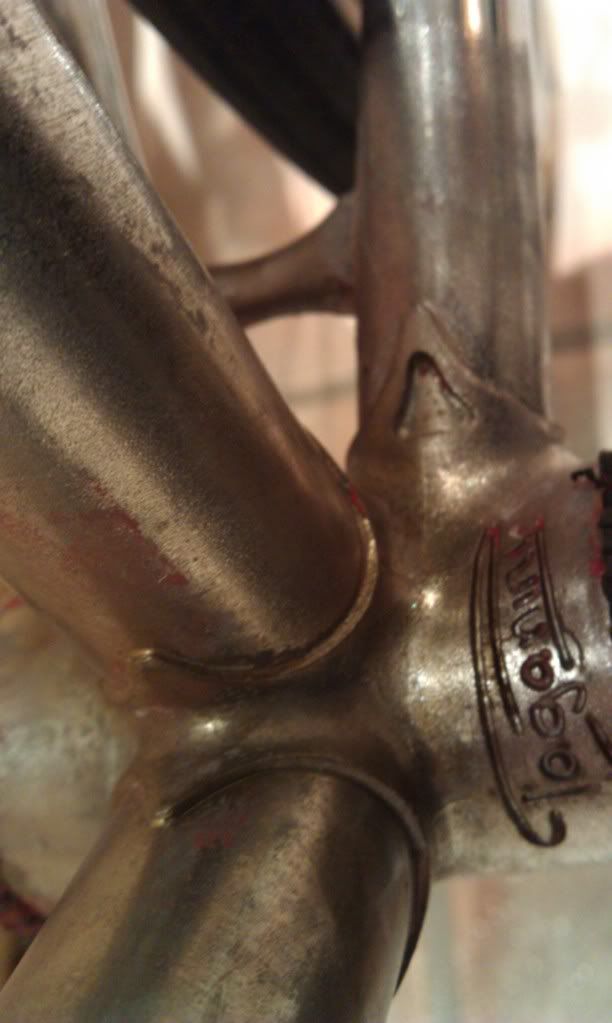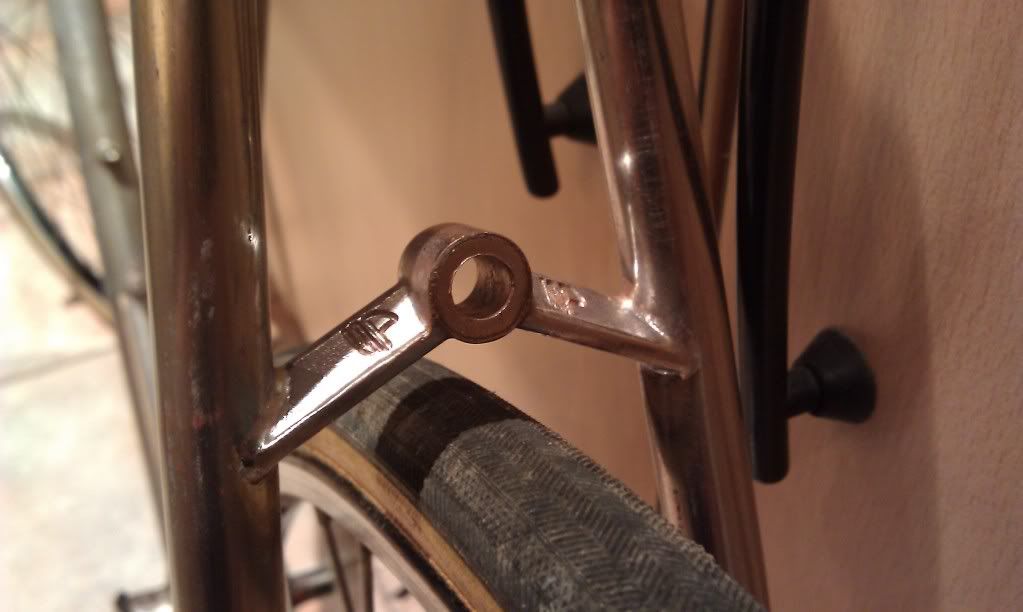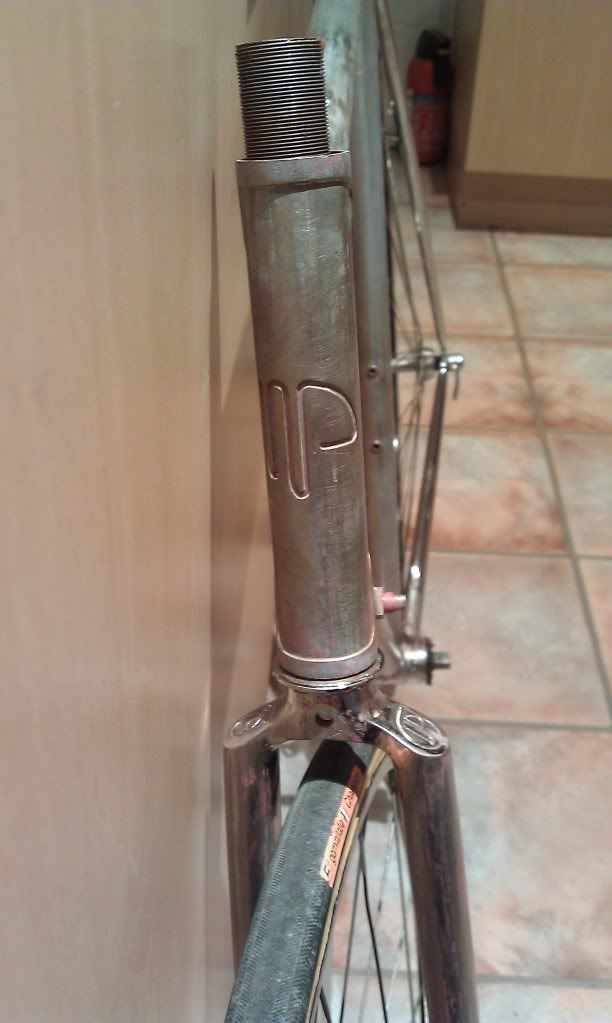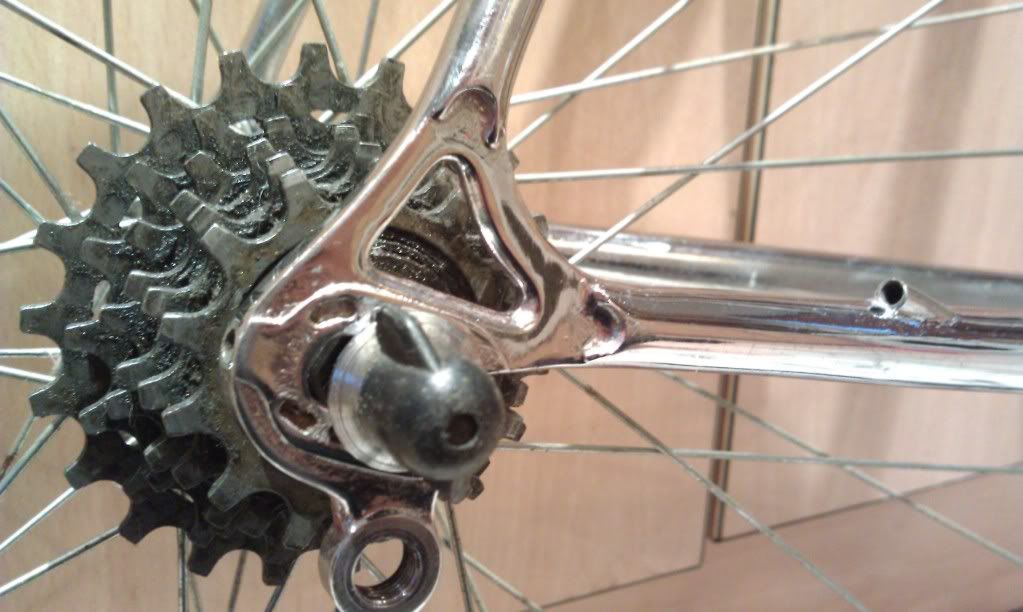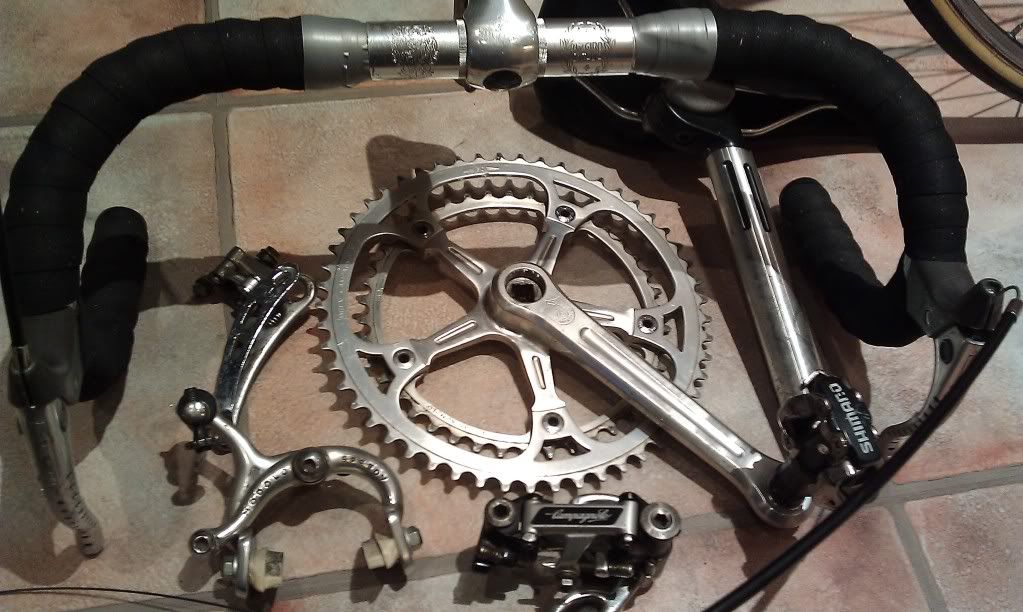 Frame:1982 belgian paganini by ciocc/torpado
colombus slx
Fork:as above
Headset:campagnolo super record
Stem: cinelli
Handlebar:cinelli 64 40
Bar Tape: specialized cork
Brake Levers/Brifters:campagnolo super record
Brake Calipers:campagnolo super record
Brake Pads:campagnolo
Brake Cables:shimano? rear campagnolo
Shifters:mavic
Front Derailleur:campagnolo super record
Rear Derailleur:campagnolo super record
Derailleur Cables:?
Cassette:sachs
Chain:regina
Cranks:campagnolo super record
Chainrings:campagnolo super record 42/53
Bottom Bracket:record
Pedals:gipiemme
Rims: fiamme
Hubs: record
Hub Skewers: campagnolo record
Nipples:brass
Spokes:?
Tyres:gomitalia champion tubs
Tubes:n/a
Saddle:turbo
Seatpost:itm
Seatpost Binder:gipieme
Bottle Cage:elite
Extras:cages and straps:christophe
Weight:tbc