Hi all,
Not often I pop into this forum. For the last few months I've watched my mate upgrade and improve his Peugeot road-bike which he was given by a friend for free. As it happened it turned out it wasn't the right size him after he'd ploughed all of the money into it.
So after many months of lusting, he offered it to me and is now on the look out for a Felt or Kona or sorts to replace this: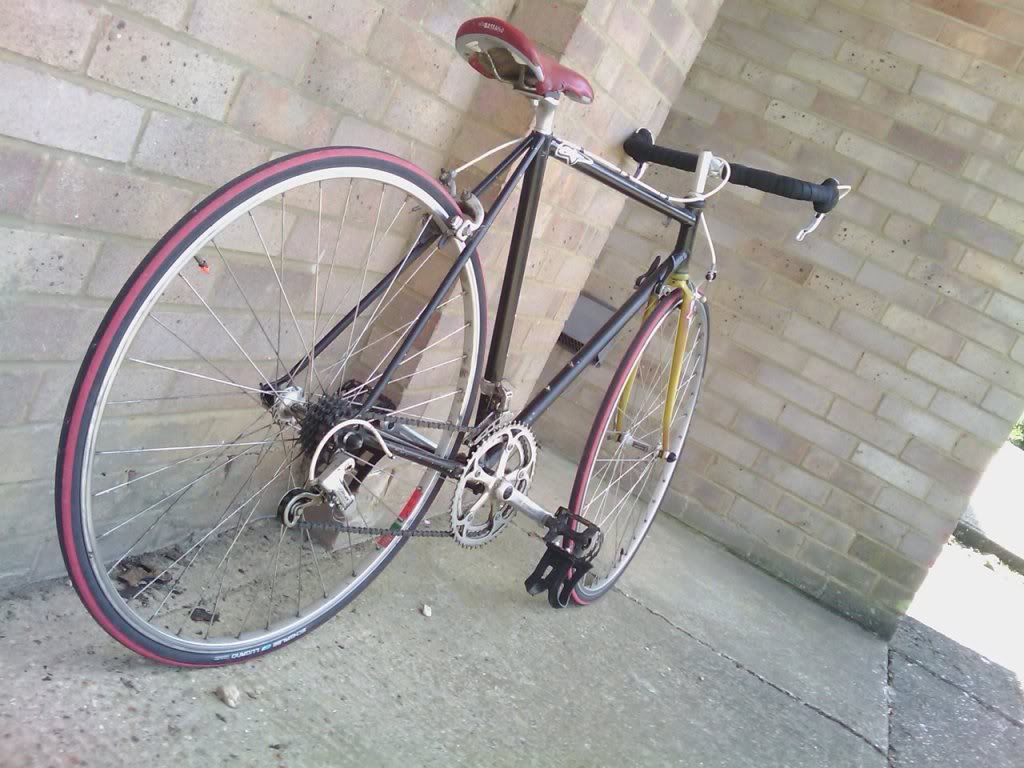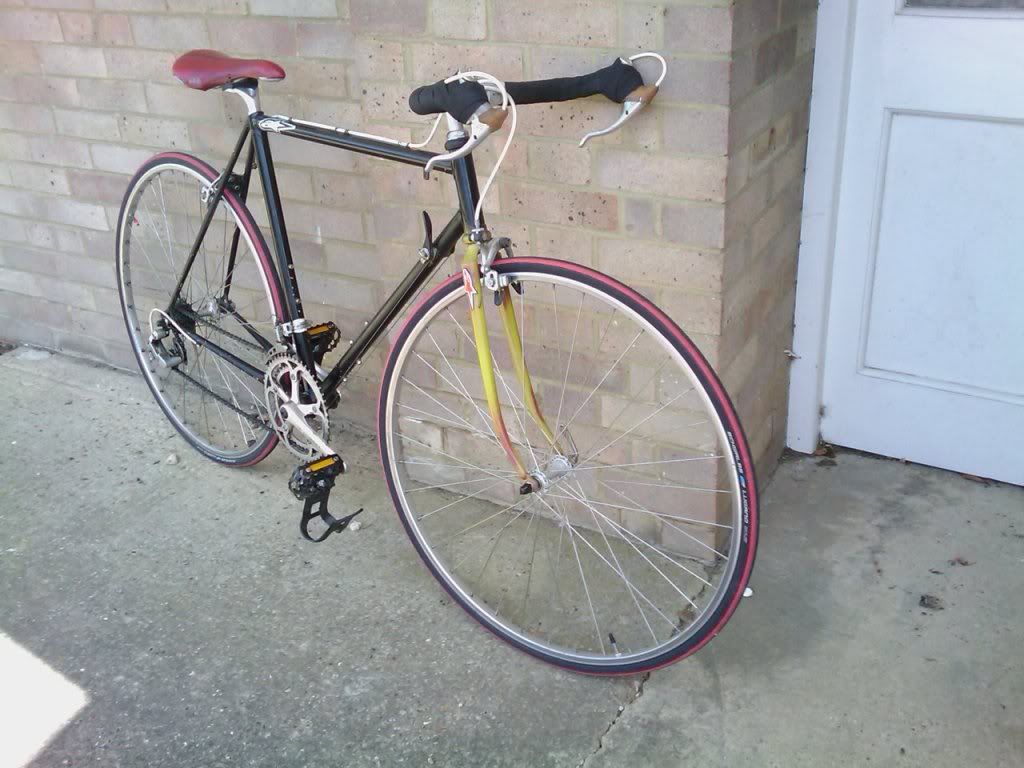 It was originally white as you can tell by the peeling paint.
Any ideas as to what Peugeot it is?
I can hope you can help.
Charlie