This is my own personal steed from 1983 & a handbuilt custom frame built by Alan Bates & I did all my PB's on this bike mostly up in Scotland when I moved up there in 84.
The frame underwent a total respray at Agros in 2005 & Argos forks were added. It has gone throug some changes as first it was going to have tribars stuck on but then having seen the picture of just the base bar it looked horrid so reverted back to the normal bars. First used the MP bars from the project bike but then this did not look right either so got some Cinelli 66's & cut them back drilled & the last pics although not to clear bring it back to as I had it in 84. Have added a Super Record Rear Mech & will replace the 175 PMP with 177.5's which I hav finally located. Also replaced the seatpost back to a Campag Aero Job.
Mr. Ian Cammish gave me his record breaking PMP's but the left hand crank is cracked so can not be used.
Photo's in sequence hopefully through to its current set up but the bar tape will be replaced by some Benotto but not fully covering the bars.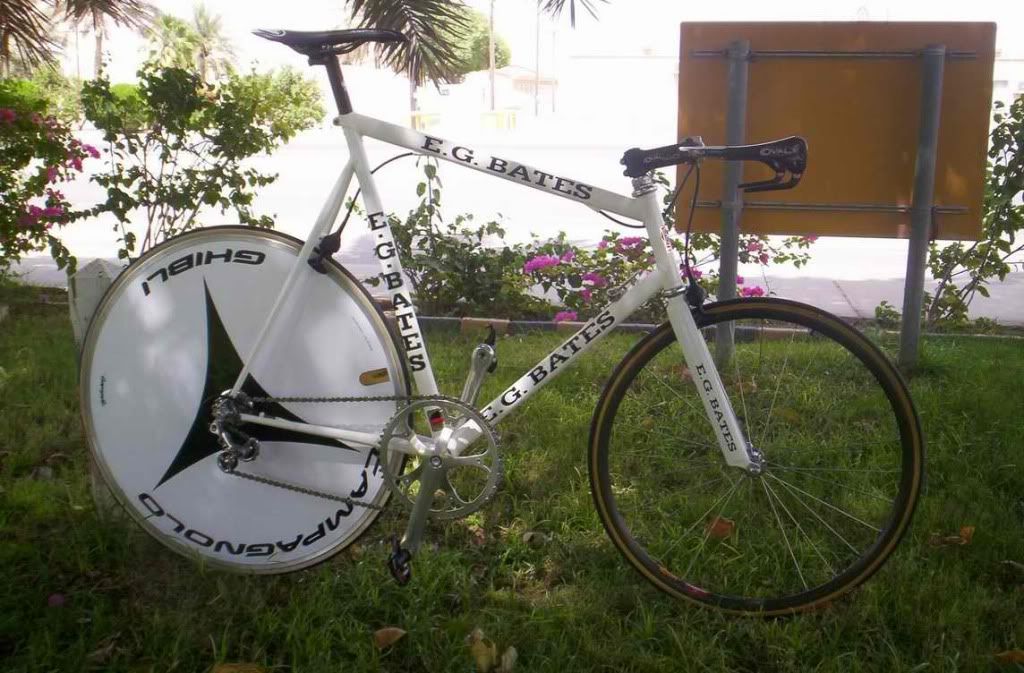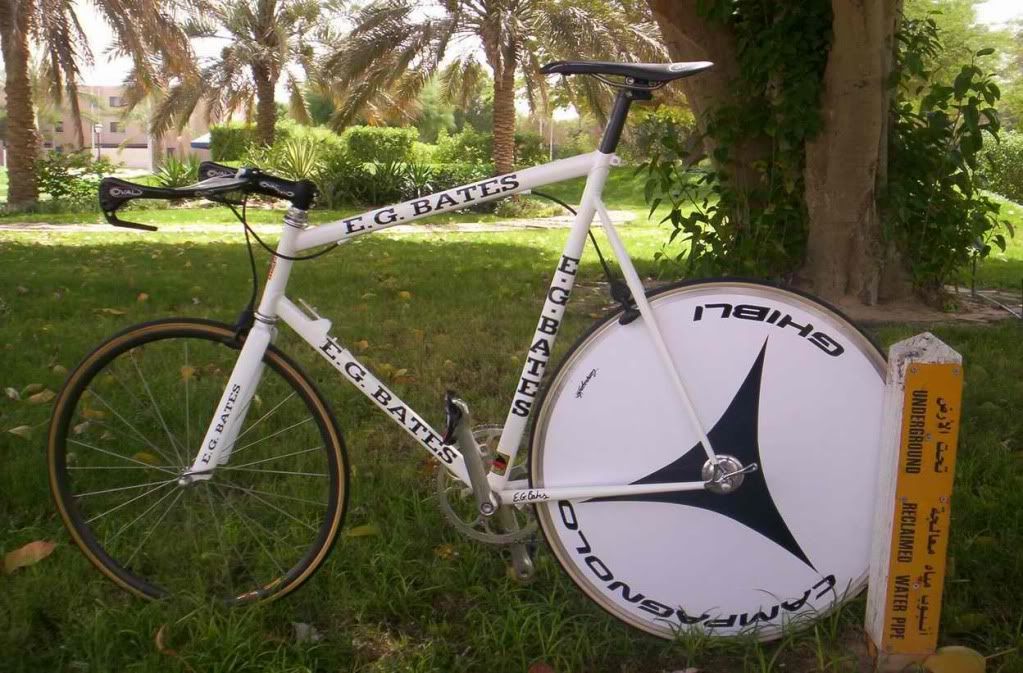 With Huret Jubilee rear mech
Superb Modolo Kronos Caliper