Hi,
I bought this as an alternative to taking the tram in Dublin, originally it was a cheap run about but it turned out to be much better than I thought and more comfortable than ever anticipated.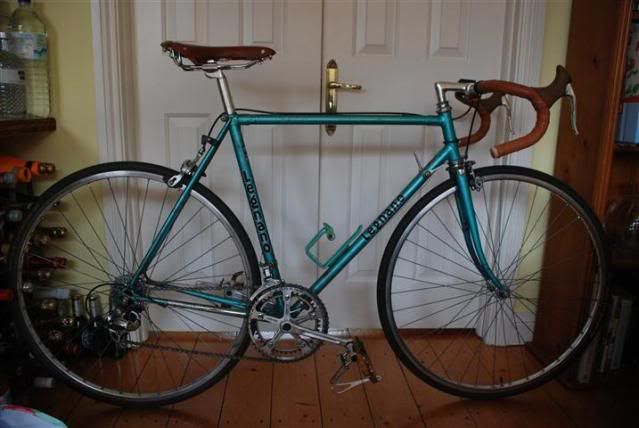 Just installed the brooks saddle and bar tape to improve the looks.
Some nice origional bits and pieces on it, just need a campag rear derailer as the Shimano 105 kind of looks a bit out of place, especially when this pic was taken with the old block, chain and wheel.
Forks are great, one day they will be chromed.
However the paintwork is no where near showroom, when I raise some funds, a powdercoat is in order.
Its a very enjoyable ride and a great alternative to public transport.
Cheers
Tom