So managed to buy the Cinelli off the bloke at work and have stripped it down to clean it. This has to stay at the office at work as Mrs Billby has strictly said no more bikes......
The plan is to polish the lugs as I cant afford to have it chromed.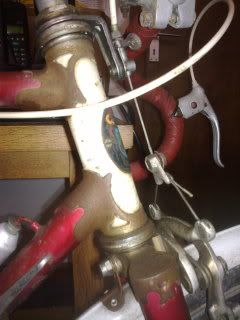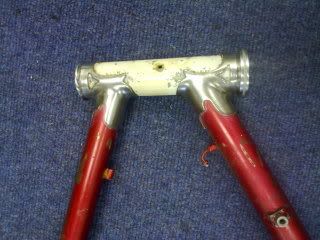 I have a compressor so will prep the frame and respray it the original colours.
If anyone can help me with the mystery rusting on the seat tube then I can crack on.
Wheels are tight but spokes are shot so will need to have them re-spoked, rims look ok.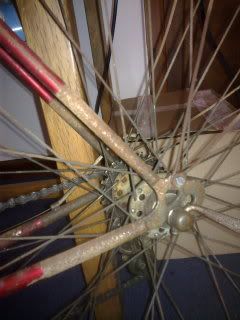 Might be able to afford to have some of the chrome bits re-chromed.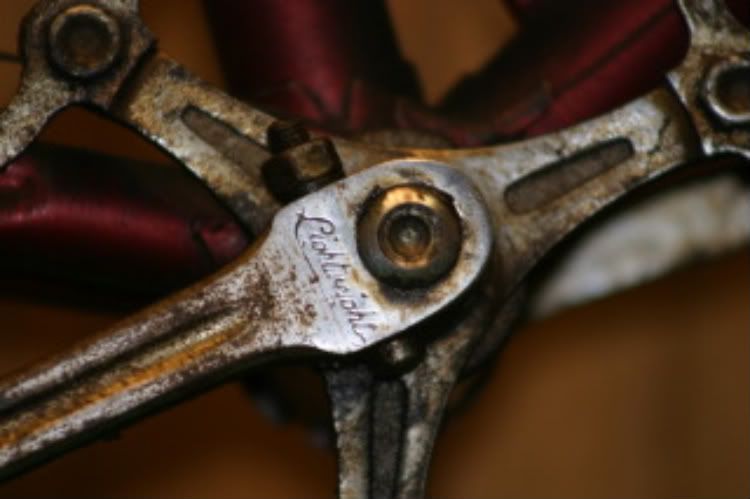 Work in progress watch this space.
Any hints and tips gratefully received (best polish for steel, re-chroming in Manchester -Leeds area)