cheers guys
.. deffo glad i went back to the original saddle
!
today!...
today i may have sinned!
i live i a fairly hilly area and the short ratio 600 freewheel that was on there was just to.. well short! lol.
anyways i happened across a wider ratio 600 freewheel
... same model and 6 speed as the original but with 13-30 teeth
.. also NOS in the box!!
anyways it arrived today so on it went!!
all set up and indexeing like a dream!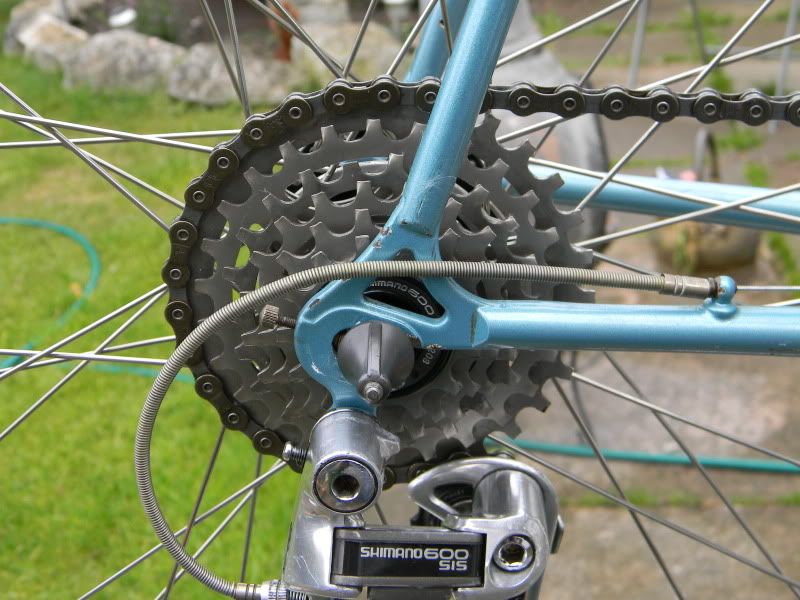 that was this months budget blown!!.
i have the chance to get a nice clean dura-ace stem.. now i know they are all the same aside from whats stamped on the front.. do i get it or hold out for a 600??.. would i be making do?
craig
Hey Zotty, how does the rear mech get on with that wide ratio cluster? I only ask because I have a feeling I may need one when I get my bikle finished, I have the same 600 mech, I'm sure they're o.k up 28t? o.k if you don't run the 30t on a 52t chainwheel? (like anyone would)