Been a busy bike week this week, I have had over four weeks of work two of those taken up by excessive drinking and festive activities.
Having stripped both my other bikes for repainting I thought I had better dust over the daily commuter.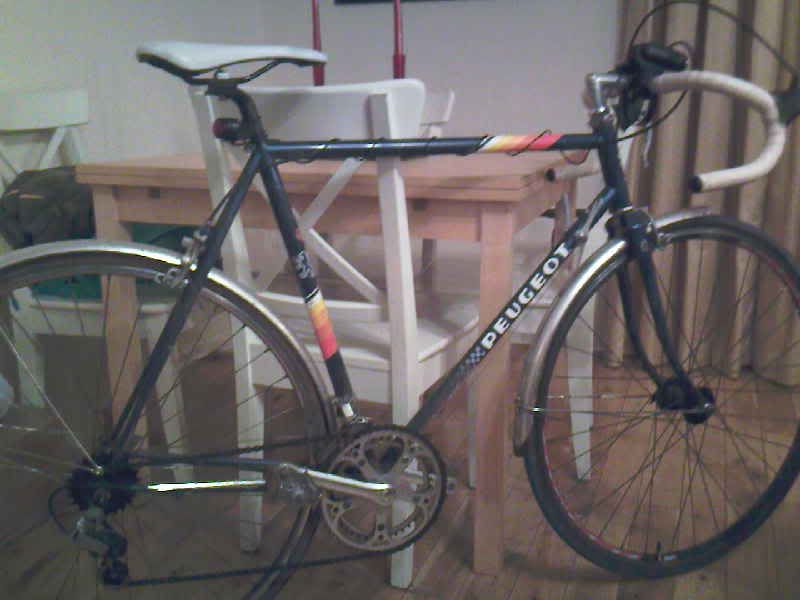 It has looked a lot like this since i picked it up last year when I got a puncture in the front tyre I simply fitted the whole front wheel from my fixie and left it at that, I also fitted some second hand mud guards which kept me nice and dry on the ride to and from the train station.
Last weekend I took the other half out on a jaunt to see my grandparents who live at the other end of the rea valley route which is a nice little ride.
On the way there I picked up a puncture and neglecting to take a repair kit with me had to do some pushin!!
So as its back to work next week I thought I had beeter sort my bike out for the ride to and from the train station, At least put the correct wheels on and give it a quick clean.
I swapped my Schwalbes onto the rims that came with the pug and ditched the plastic mudgaurds!! Im fairly certain I will come to regret this desicion, Its supposed to be a commuter after all!
But I had these little shortie guards lying around... And im not a practical guy!
I also popped in an alloy seat post I picked up on the cheap of ebay they are quite rare to find in the correct size.
I struggled to pull the horrid black plastic one out but this seems a little lose I compared them and they appear to be the same diameter I may put a small shim in at a later date, Looks a hell of a lot better though!
Then I went for a quick ride round the block and figured she needed some toe clips and straps... Im not one for riding without usually, But as I said I said I have been lazy!!
I popped up to Bike Pro in Kings Heath and piked up some MKS Pedals I already had the clips and straps of my OLMO which im not using at the moment.. I could have used the pedals complete but they are track type pedals I find uncomfortable after more than fifteen minutes use.
Overall I think she looks pretty good!!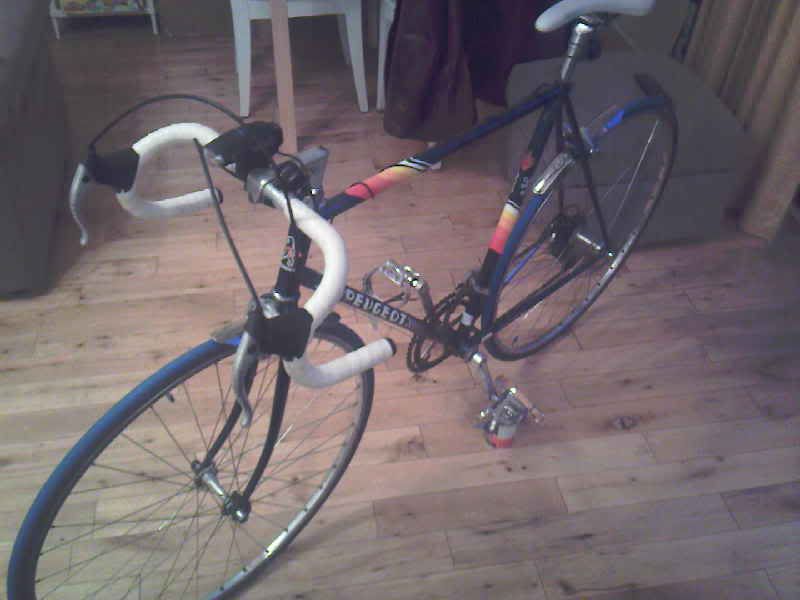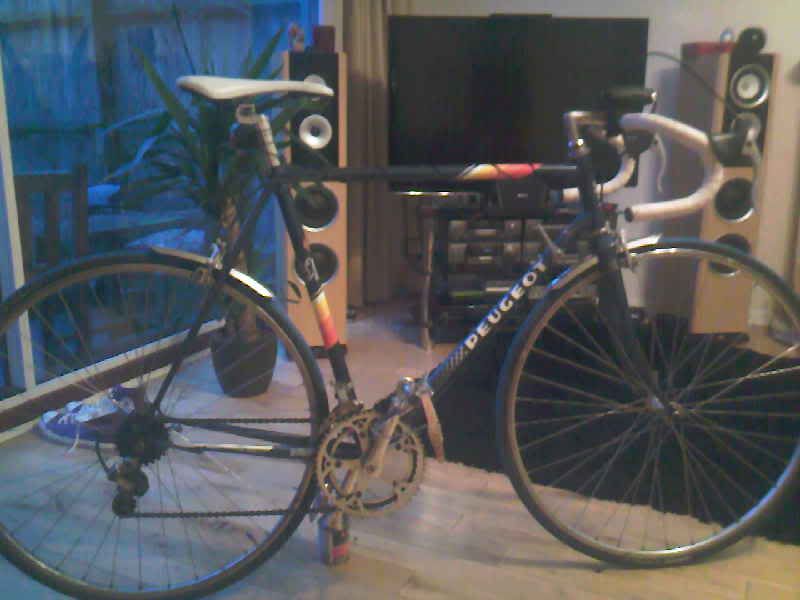 When I get my other bikes back from painting and built up for the warmer weather I hope to go over this bike with a fine tooth comb and get all that alloy and steel shining once again!