A few pics of my complete restore.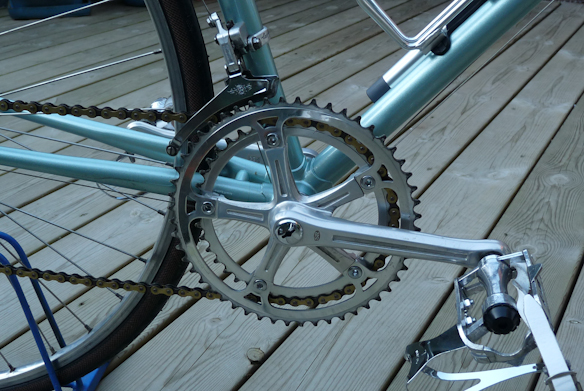 I've uploaded some more to my website Please take a look.
http://www.tt-fun.com/gallery/bike/index.html
I can share details of where it was resprayed / rebuilt.
The frame, handlebars, wheels and seat are original the other parts are all original "new old stock" direct replacements, sourced from all around the world.
And yes it did cost a whole lot more than it is worth to sell.
The purists amongst you will notice that the modern computer, bottle holder and pump are not authentic. But they are all removable should it get a part in an 80's movie.
I am happy to answer any questions.