Finally had a morning off so I decided to open the rear hub. If you guys still remember it was the one making a strange noise when spinning.
Here it is:
Remove the skewer. "Grab" the cone and undo the locknut.
Remove the locknut, then the washers and finally the cone.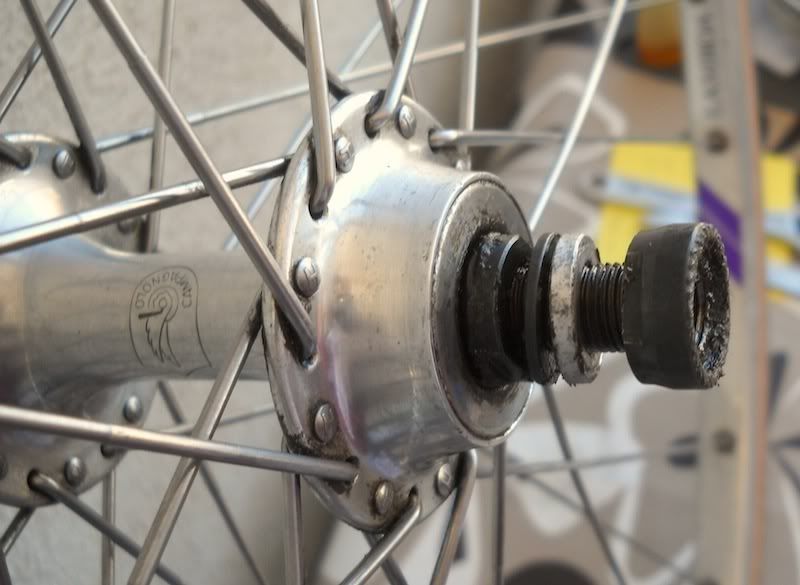 Back off the axle just a little and remove all the bearings from one side. Turn the wheel around, remove the axle completely and them remove the bearings from the other side.
What a mess!
Now to clean everything. The races access is not the easiest one but with some patience it can be done.
The cones don't seem to be in a bad state. The bearings could probably still work but as I have some new shiny ones these are going to be replaced.
They engraved Campagnolo everywhere. The axle is engraved as is the cone and locknut!