With the freewheel out I finally could re-grease and reassemble. Here's the clean cog body.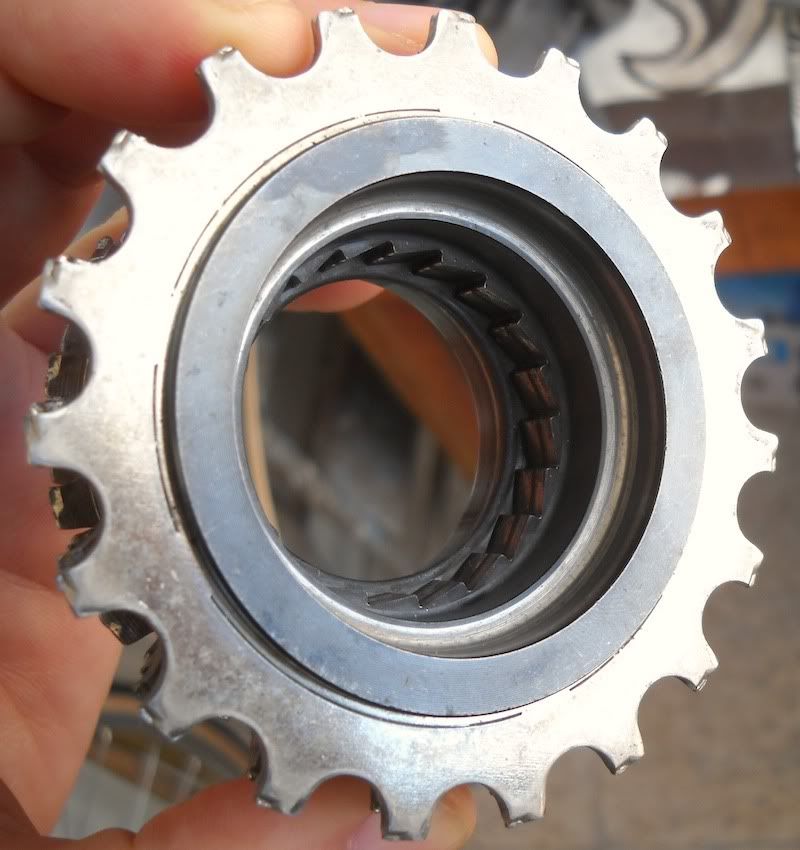 Apply some grease: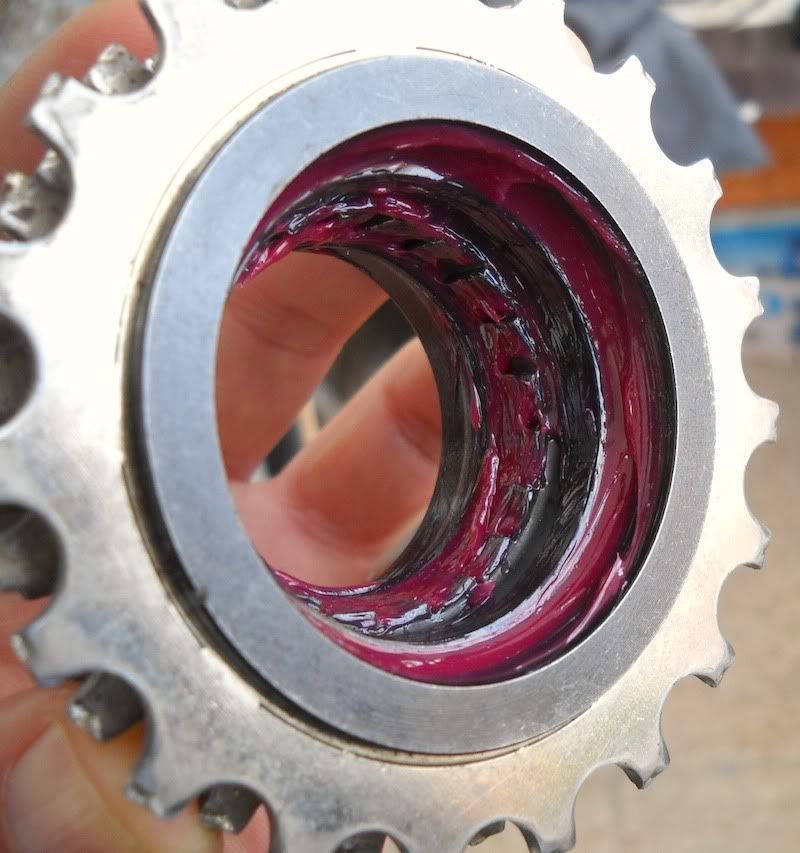 Put the bearings in. The grease helps as the bearing stick to it and don't fall off.
Insert the hub screwing body.
Turn upside down and apply grease to the other race.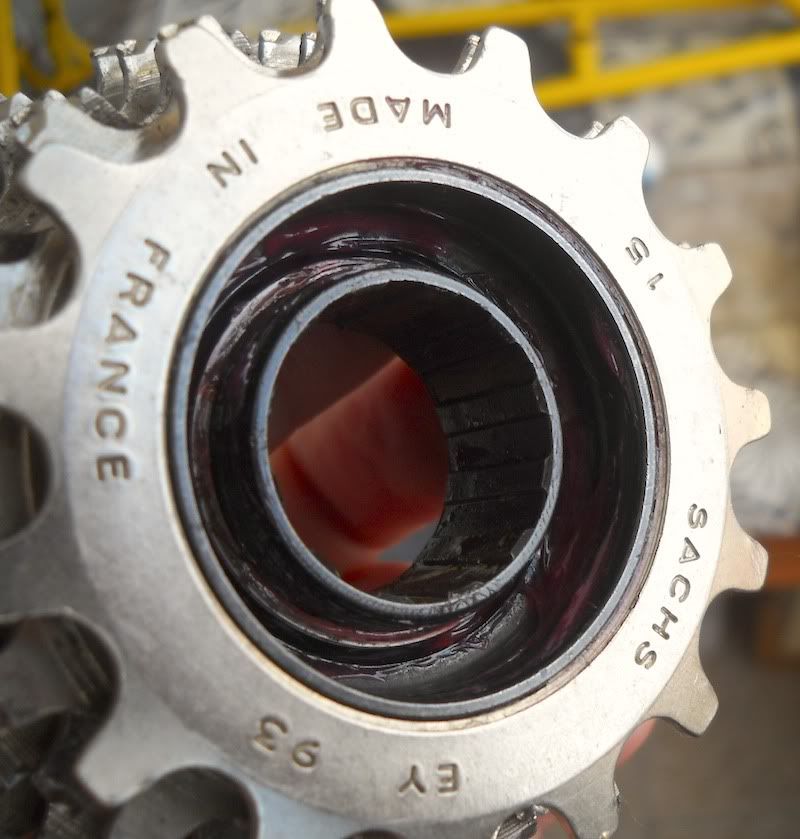 Put the bearings in.
and close.
Ready and working.
I'm going to get another one with a different set of cogs and this one is to be sold/trade.