Hi, just thought I would share a few pics of my build which I have been working on a bit at a time since June. Started out with a frame and forks from ebay. Fairly tatty when it turned up, but it was solid and ideal for what I had in mind. (the derailleur hanger had already been hacked off so no good for a resto)
Once the post, b/b and headset were removed, I got rid of all unnecessary lugs and brackets, and extended the RH dropout. Then it was off to the powder coaters.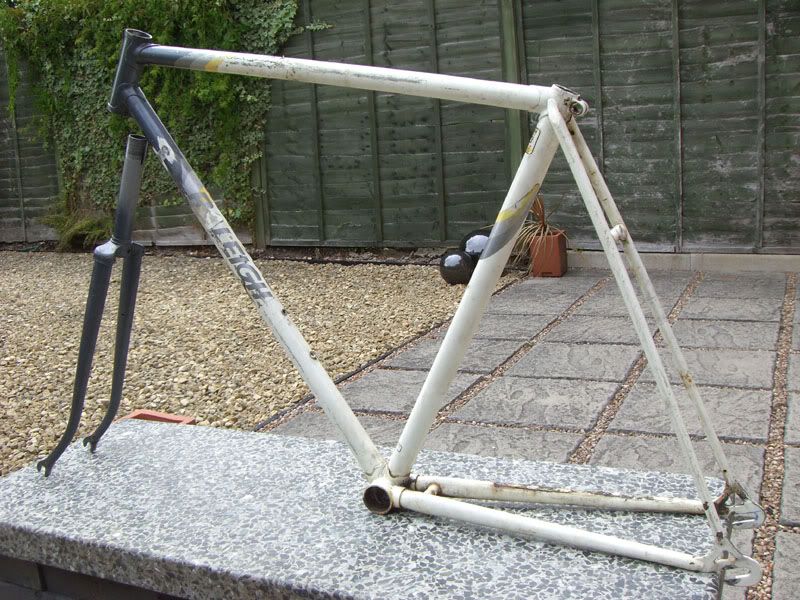 Having recently attended the military air tattoo at RAF Fairford, I decided on a military-ish non metallic grey. Was happy with how the colour turned out, the finish had a few specks of dirt in it but nothing too drastic.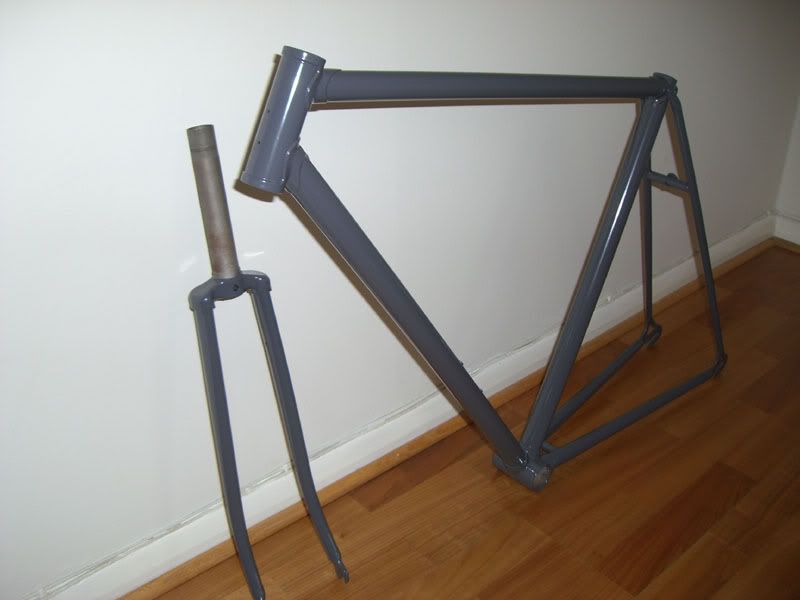 Next up was a gathering of parts from various sources so the build slowed down somewhat. Shimano UN52 bottom bracket, and sealed bearing headset fitted.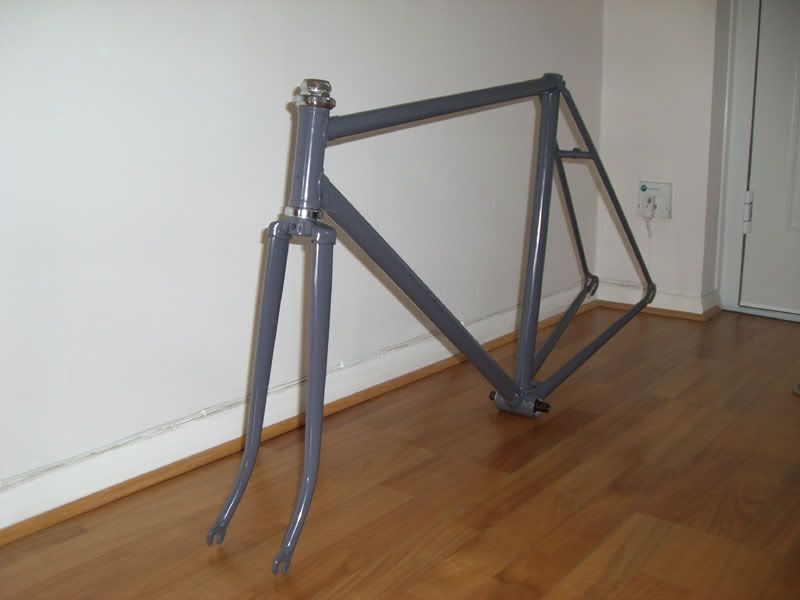 Velosolo fixed gear hub was next. This is actually a deore XT mountain bike front hub, with the axle changed and spaced to 120mm. Its something different as I didn't want the normal cog & lock ring set up.
Next up steel Nitto track bars and a bargain ITM 100mm stem
Rear hub built into wheel. they are Alex wheels bought from a mate. They are nothing special but look ok, and didn't want the expense of velocity's or similar. Wheels on, think bikes look horrible at this stage.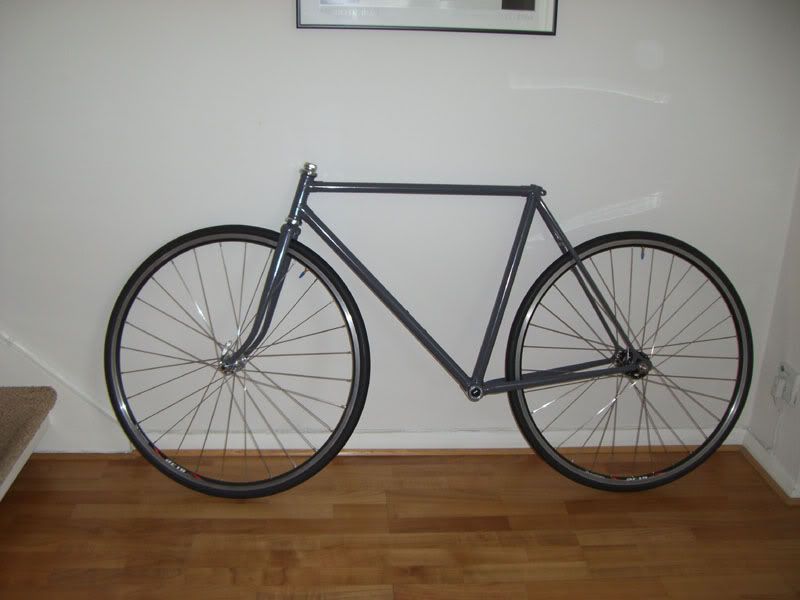 Now to fit the gathered parts. Tyres were off my specialized langster, dmr seatpost, charge spoon saddle, FSA vero cranks with 50T ring and velosolo 17T rear cog.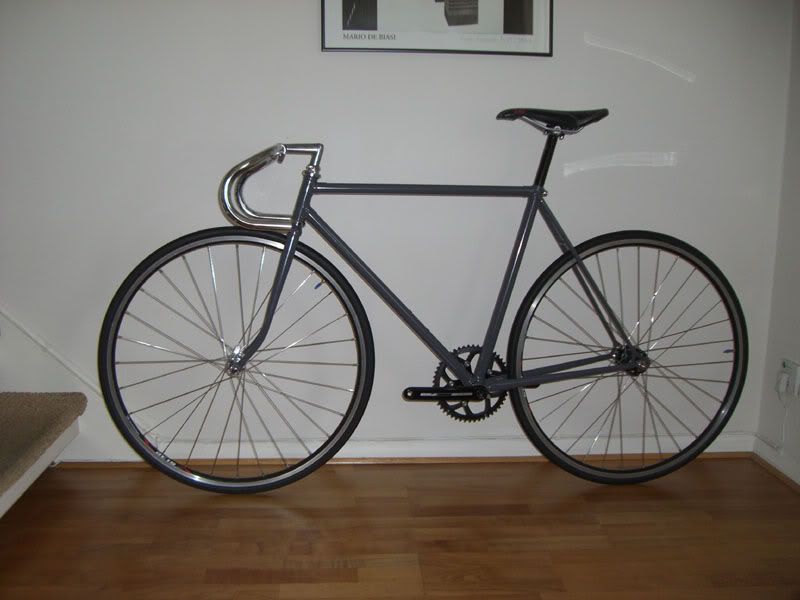 Last couple of bits now and its done. Origin8 sealed track pedals, 1/2 link chain and raleigh headtube badge put back on (temporary fix). Just got the re-strap pedal straps to fit now and jobs a good un!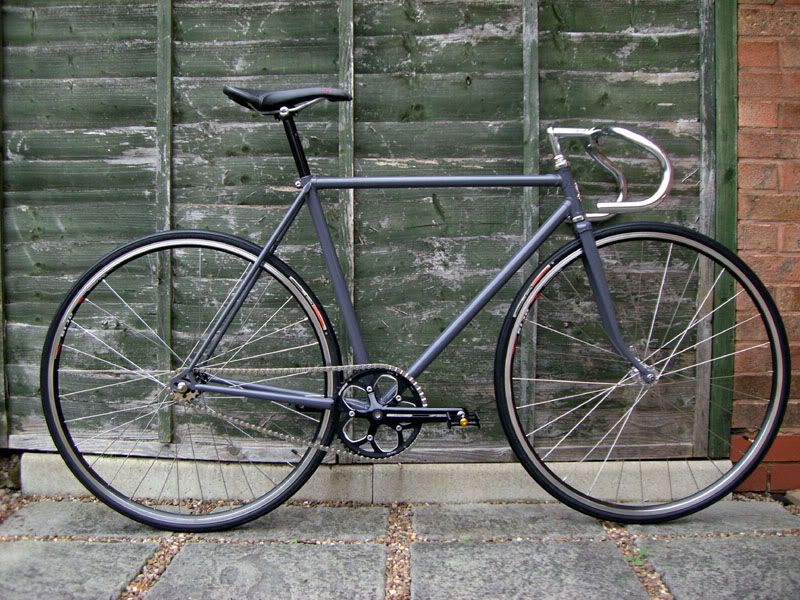 Nice chain line!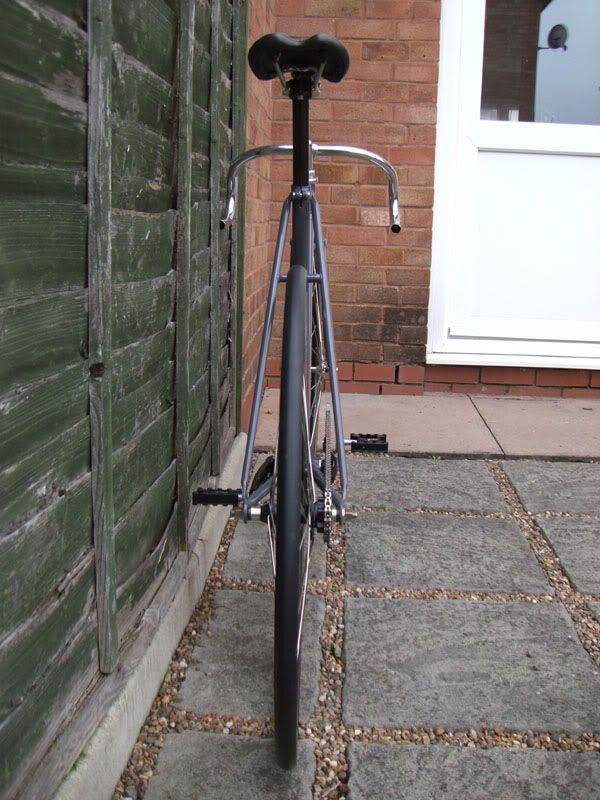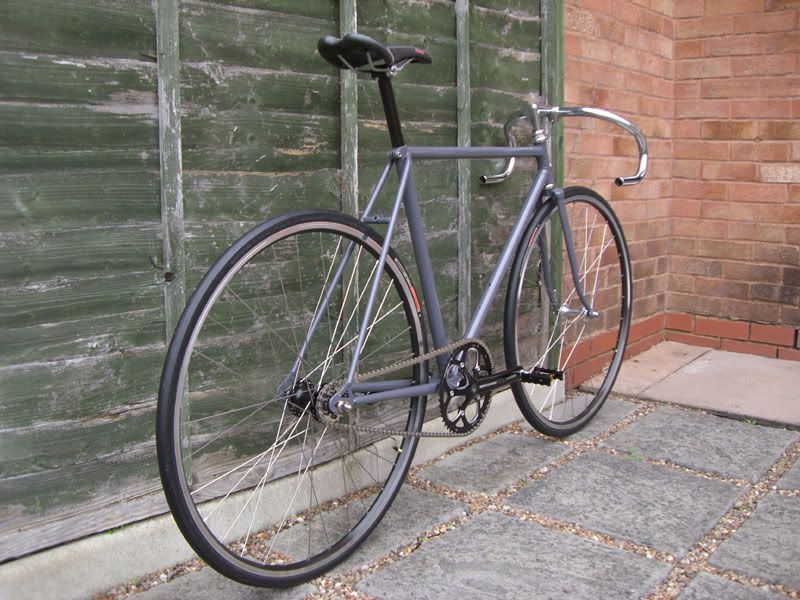 Overall i'm happy with it, a mix of old and new. Some bits I have yet to be convinced by, cranks and chain, so they might be changed in the future. Also looking to get hold of a Paul components RH brake lever for when I start to use the bike in anger. I know this type of bike won't appeal to everyone, but half the fun is rescuing something from the scrap man and bringing it back to life. Overall build cost was around £300, so definately not the budget build I had in mind, but not too bad.
Thanks, Jimmy.