Gazelleer wrote:
Do you know the ERD of the Rovals? (if not, I could try and measure them)

The Roval's have (nylon) washers under the spoke nipples. You could try something similar to gain a little length...
I estimate the "corrected" Roval ERD to be about 606mm ( well corrected with washer height impact
) or maybe even more as the spoke head is quite a long way inside the rim with the nylon washer.
I have actually read that these washers were not that "smart" as they seem to get compressed with time so tension gets lower !
A well known british wheelbuilder has actually buit quite a few wheels but with other rims he had made to order but with regular nipples
The ERD of the modern 24holes rim I have selected is 594. I believe it will work with front hub and rear small flange with my roval spokes of 275 mm
The issue is with the high flange of the rear hub. As my calculations give me a 267 mm spoke length - As the spokes are crossed once but the crossing cannot be increased ( the angle of the spoke slot is designed for this crossing), I cannot increase the spoke length !
Some solutions would be to
- slightly increase the length of the thread with a Hozan Spoke theader
- as you say, install a washer in the rim to incease the length - that's probably going to be the trick - but I dont believe I can use roval washers as they are they are quite wide and won't fit into my rim !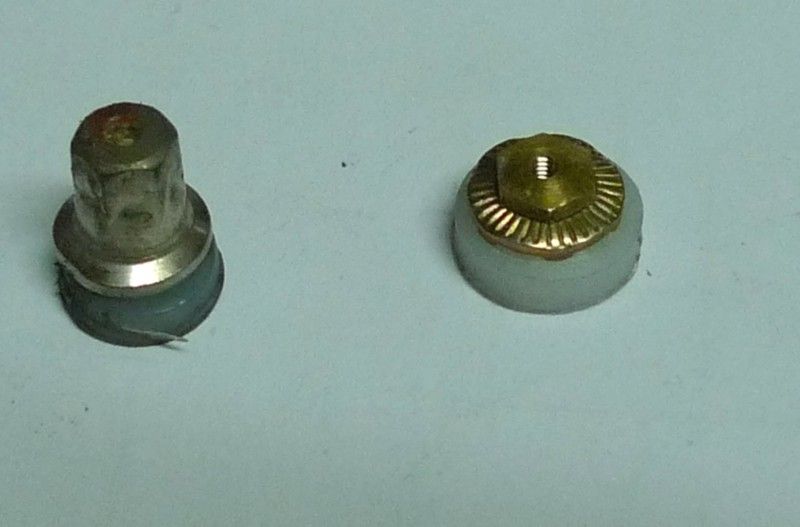 Why make it simple when we can make it complicated !

_________________
Serotta Max 853
Scapin Rudolf 2002
and now having been bitten by the vintage roadie bug ! is this serious doctor ?