This is one of my favourite rides, since acquiring this bike and rebuilding it, Ive done close to 1,500 miles on it. It has been used for commuting and a little touring. It normally carries my panniers. Ive been giving the bike a general once over and clean today. All is well this machine save for a broken front spoke - easily fixed even by me!
This Corsa dates somewhere between 68-72 a time when Crespera lugs came in (replacing the Capella type). Its a little difficult to give the exact date as Carlton decided not to use a letter prefix for these 4 years, not until around 72/3 did they start to use the W prefix and a totally new numbering system was it possible again to date each bike to year and month of manufacture.
This machine was purchased from someone who used to ride it, but gave up and decided to leave the bike outside under a cover of some description. Whilst affording the upper part of the bike protection, the lower half suffered hence the marks on the paintwork. It has the best examples of imichrome decals I have too. The Corsa has all the nice features of the day - Weinmann branded brakes, GB bars and the lovely polychromatic mauve paintwork. Frame is 21" which is a tad on the small side for me but I have the saddle positioned quite high.
Since my ownership Ive fitted a Brooks Champion B17 narrow saddle, new tyres some replacement wheels (the old one were shot, shame as they had large flange hubs which had been ruined by exposure the elements), a 12v Miller dyno, LED lights, my old Continental's Shimano rear mech and Pleischer copy rack.
Anyway here are some pics for that are interested.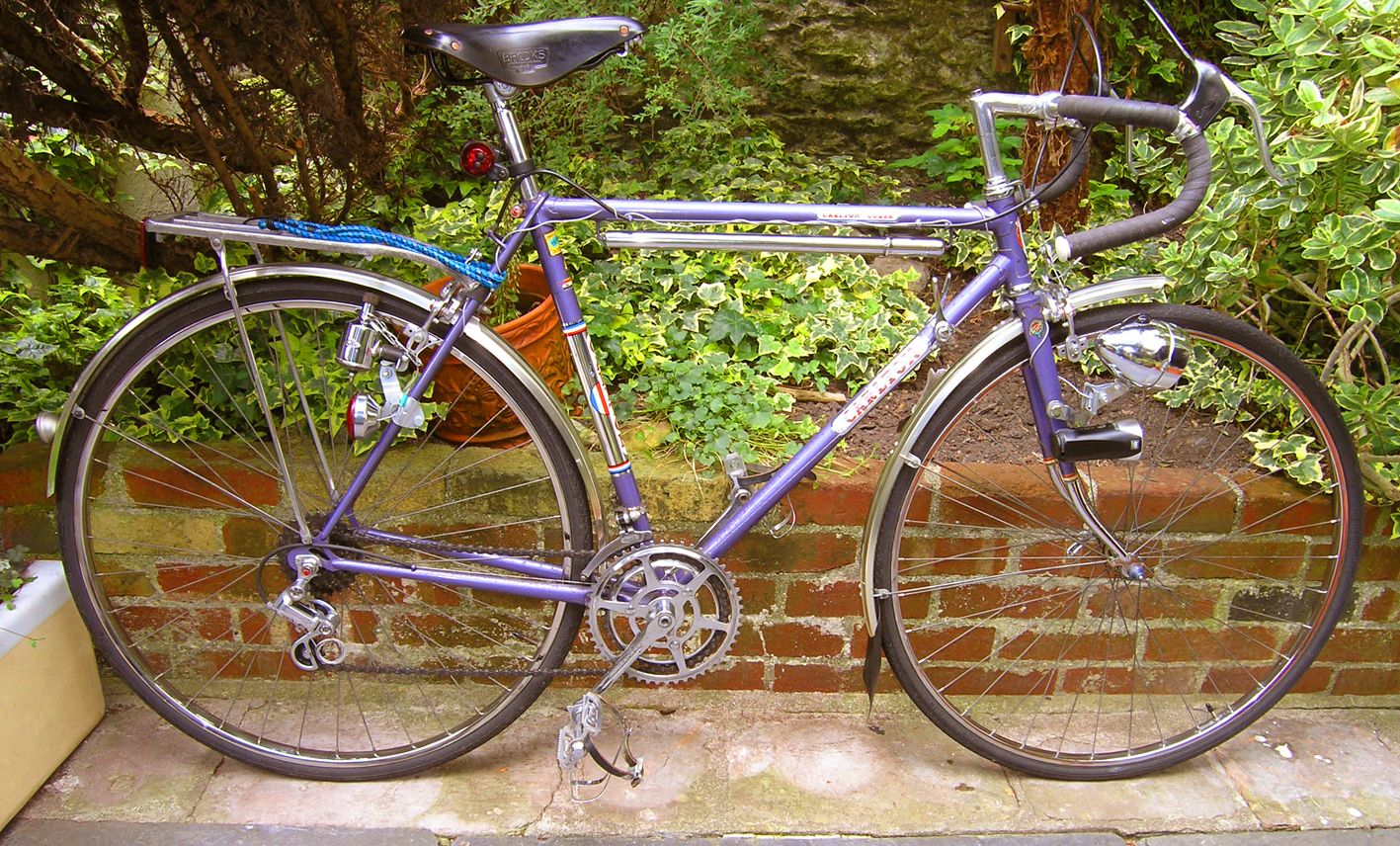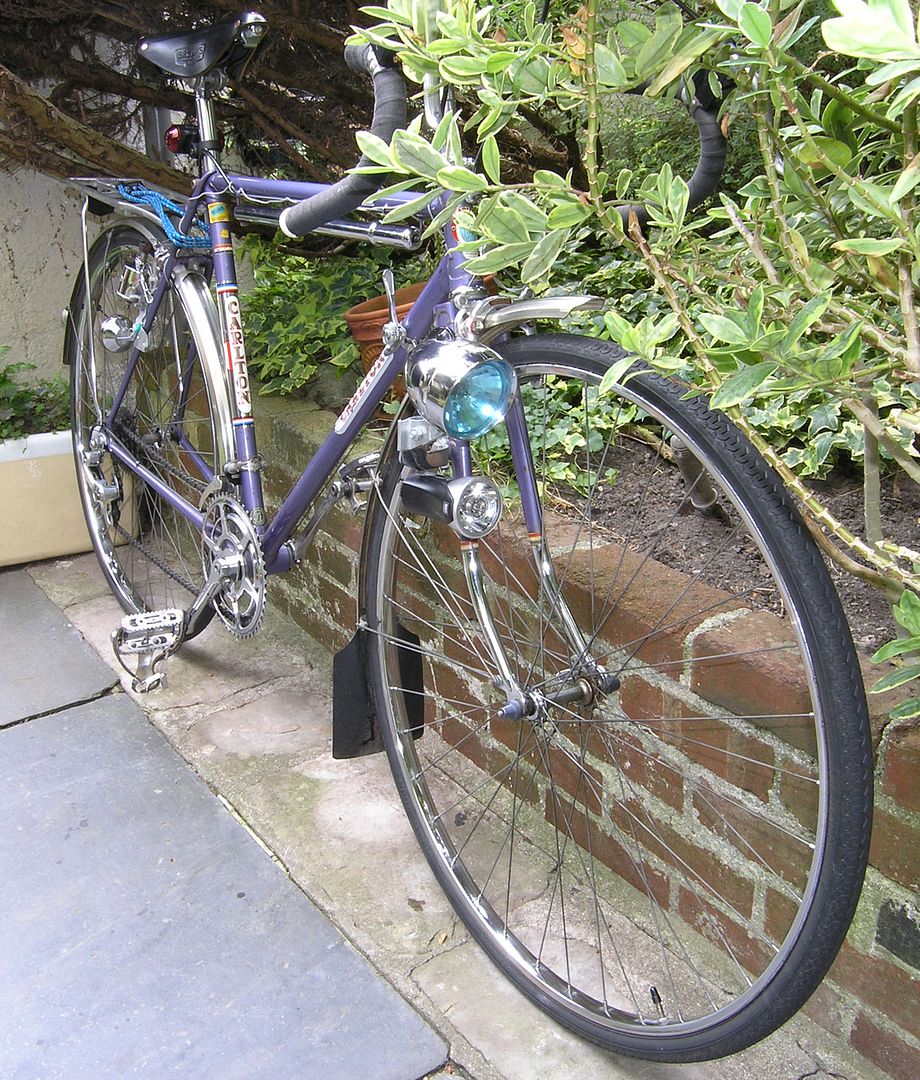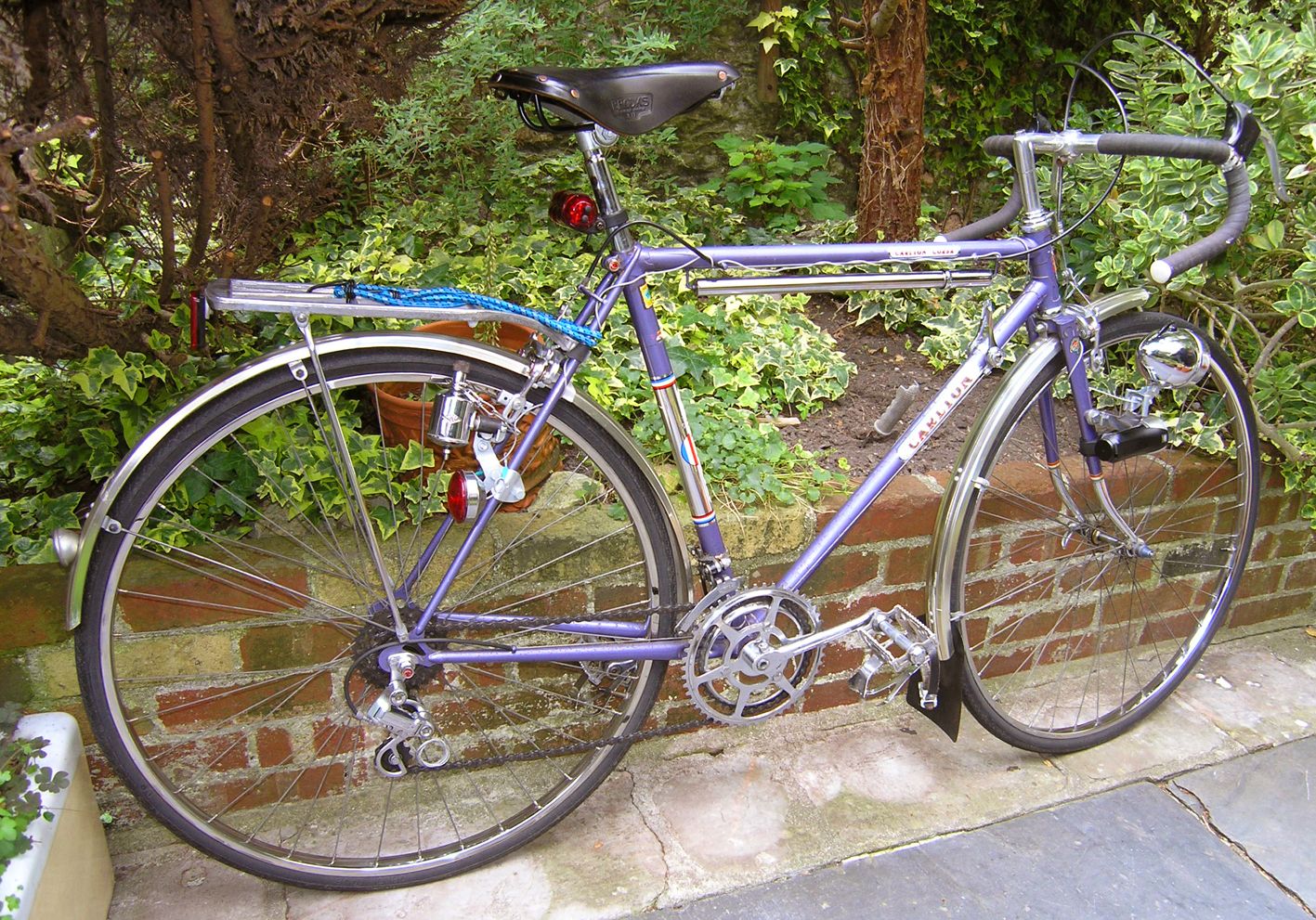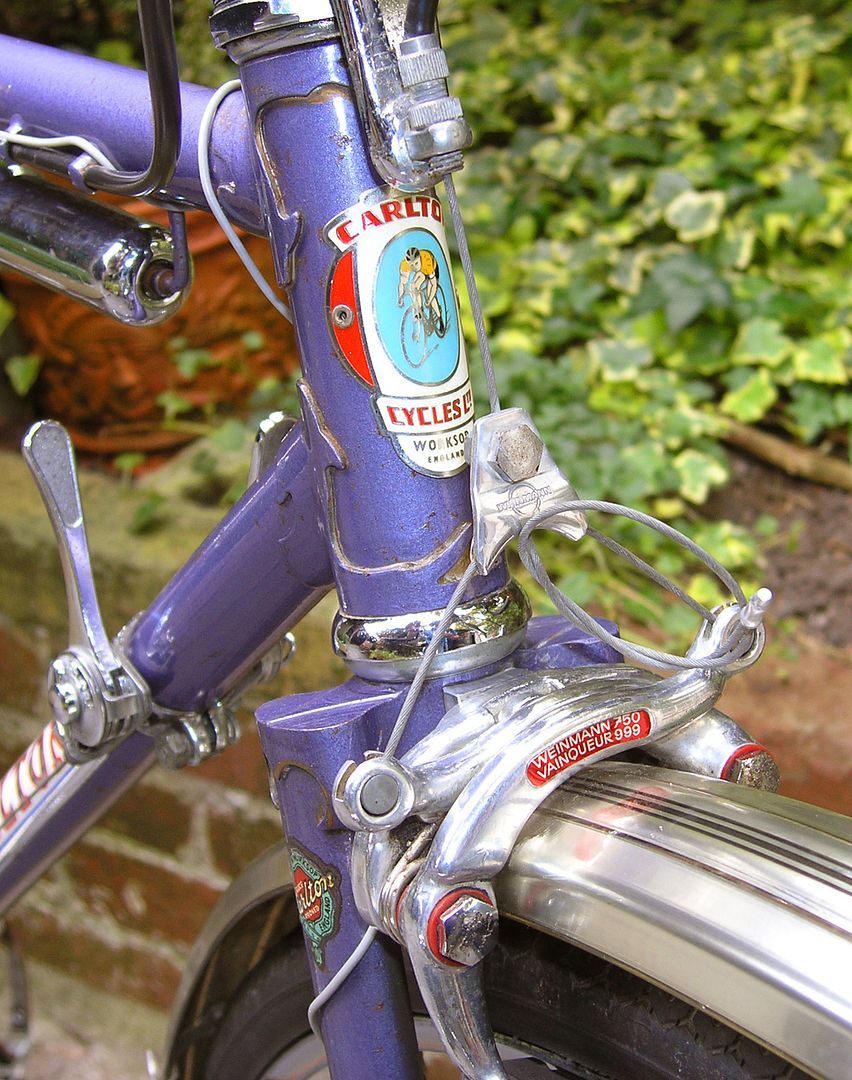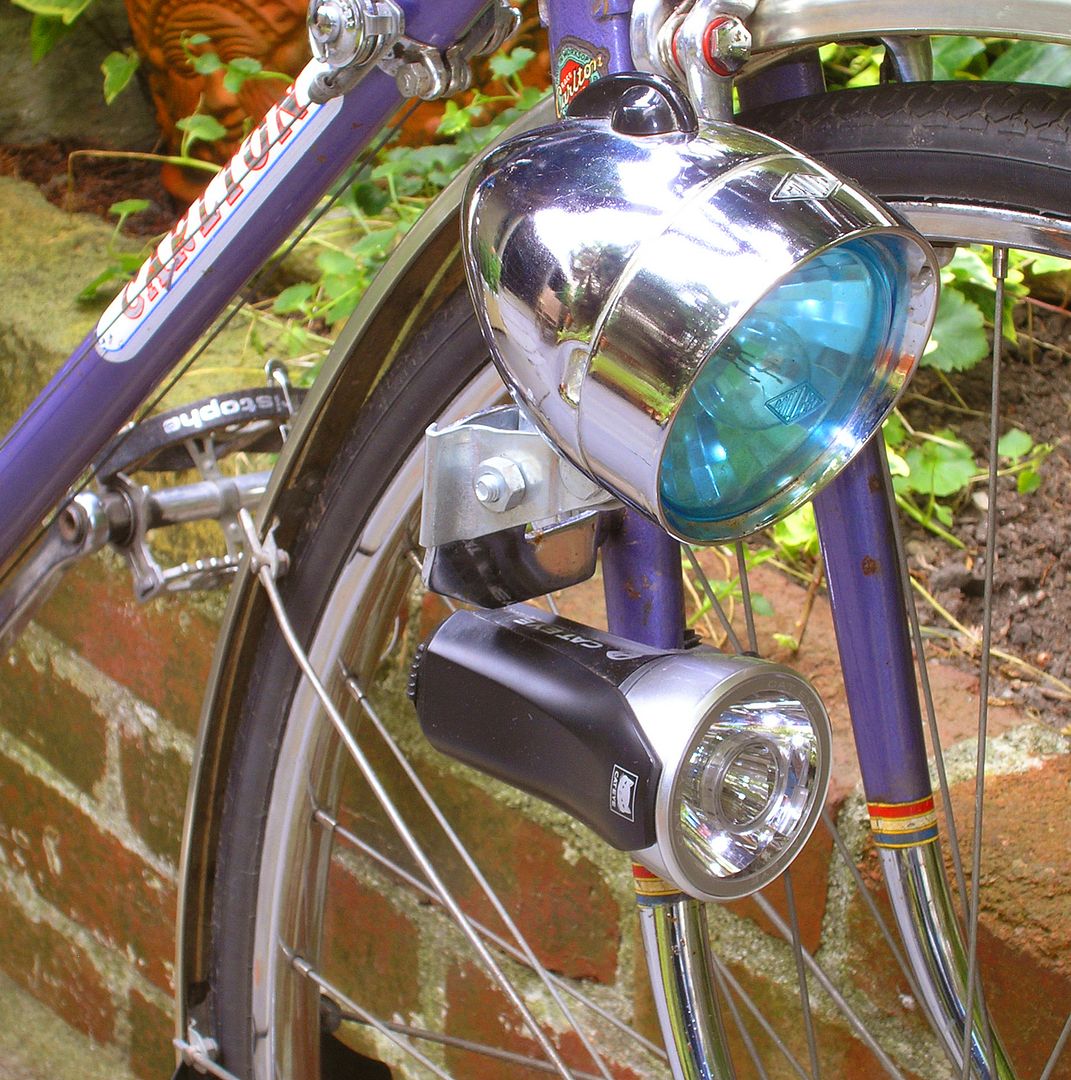 The 12v dyno has a lot of resistance on the wheel