I got this last year to build. But no matter how I look at it it's just too big. It's a '78 or '79 Holdsworth Les West Autograph' made of 531 tubing. I had it stove baked white (original colour) and put in new BB and headset (both included). Condition is excellent, no dents, dings or rust, and it's as straight as an arrow. There are a couple of small scrapes near the rear dropouts and a minor scrape on the chainstay but this could be touched up effortlessly.
Size:-
TT - 58cm (c-t-c)
ST - 63cm (c-t-t)
Rear dropouts - 124mm
Seat tube 26.6mm
I want to sell it with a pair of Normandy hubs laced to Weinmann 700cc clincher rims. Hubs are clean and smooth, rims are straight and true with with a good few miles of road left in the braking surfaces. Been serviced and re-greased. 7spd Cassette (new) included + skewers.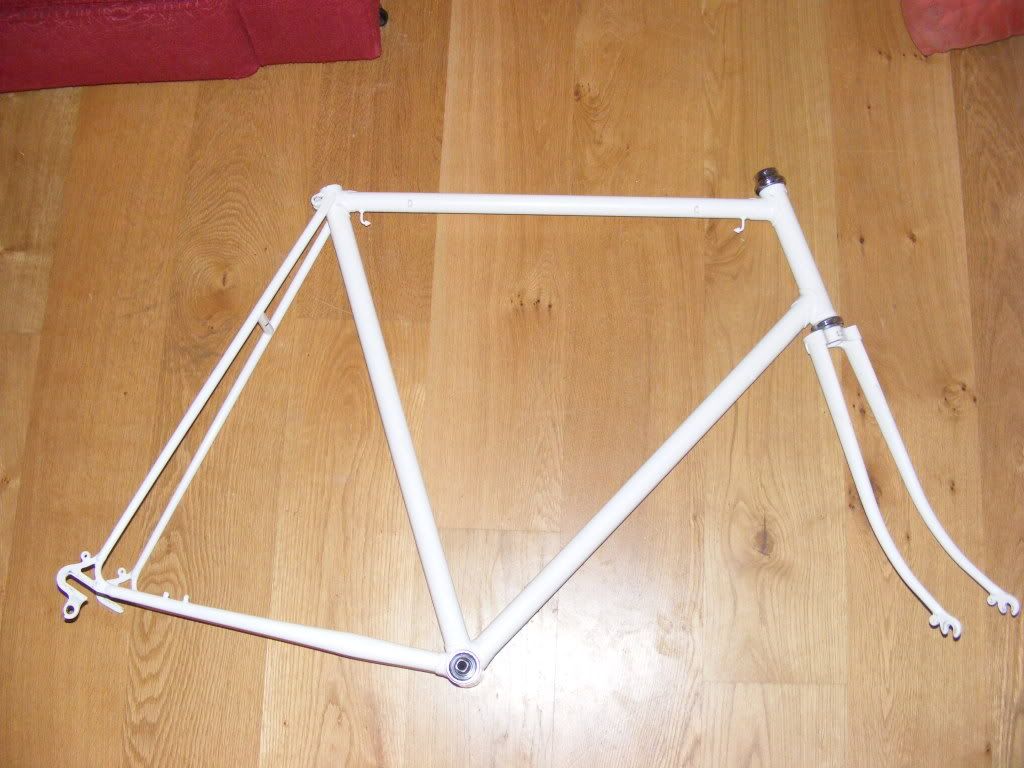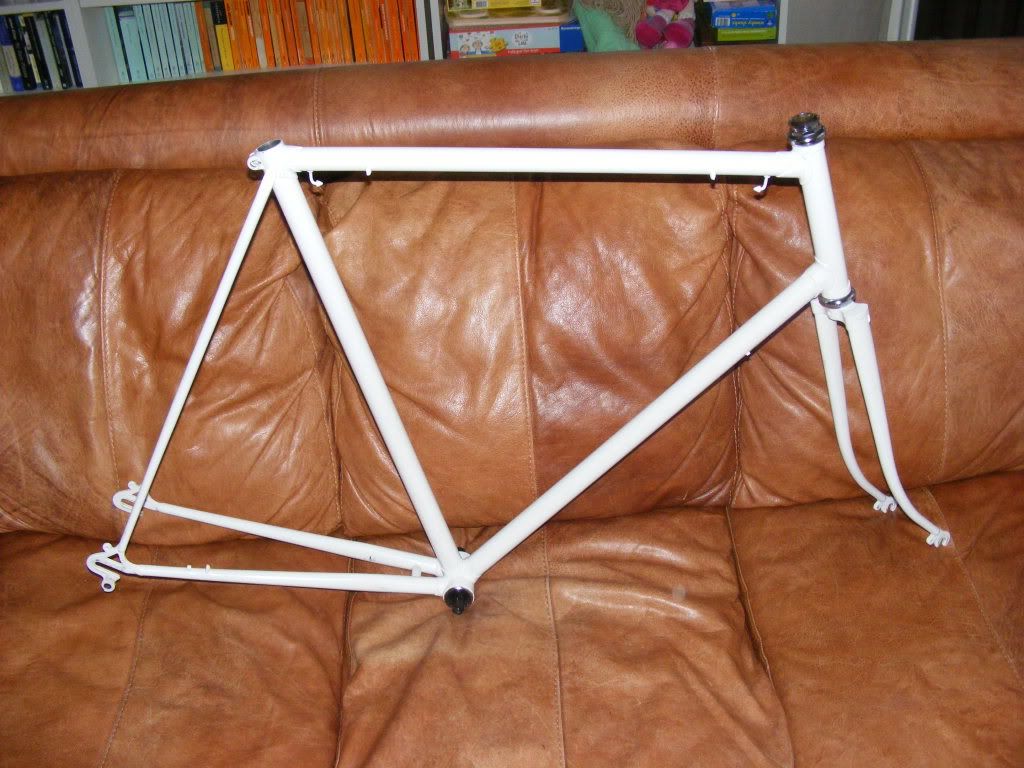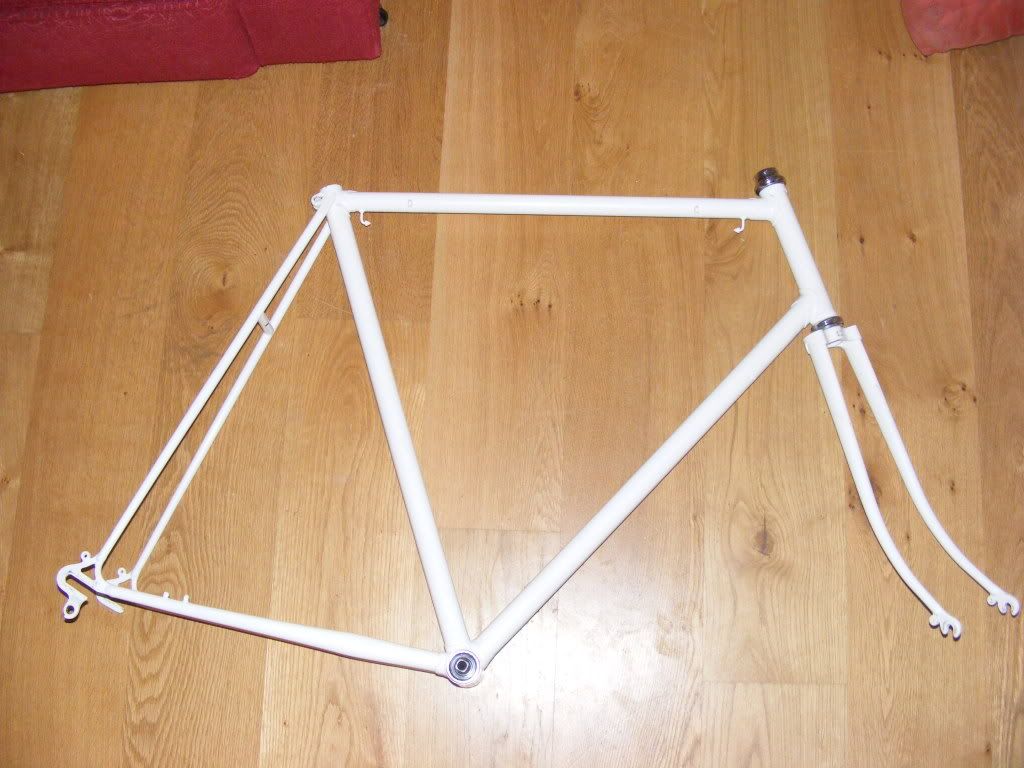 Looking for £130 posted in UK
(unless I am way off the mark in which case hound me!)

_________________
Road:
'79 Gazelle AA Champion Mondial , '79 Koga Myata Gents Luxe-S, '83 Raleigh Gran Sport
'92 Razesa
MTB:
'85 Claud Butler Canyon, '89 Giant Super Sierra, '92 Rocky Mountain Stratos