My Bianchi has what I think is a Dura Ace 7400 (brake calipers) /7700 (the rest) groupset (please correct me if I am wrong). I would prefer Italian on Italian (as it were) and wonder if anyone would trade my DA for a
bar shifter or indexed downtube shifter Campag group
- Record, Chorus, Mirage - as long as it is in good working nick.
All the parts work as they should and there is the DA Italian thread BB and Ambrosio wheelset (which I assume wouldn't take a Campag cassette, but I could be wrong) as well if needed. The cranks are 175mm.
I'm not necessarily looking for a top end swap - so you could upgrade from this at no cost if you have the right Campag for me
Anyway, here are pics (NOTE, the bike is not for sale; just the DA for trade).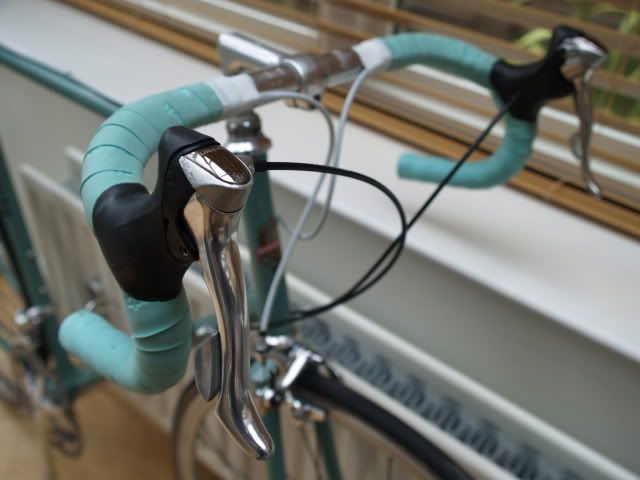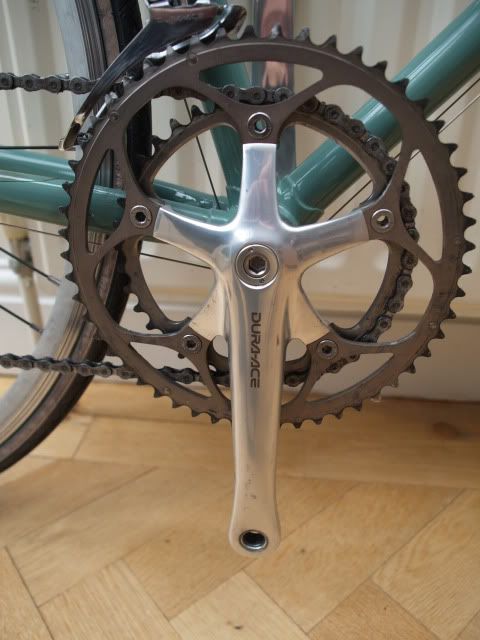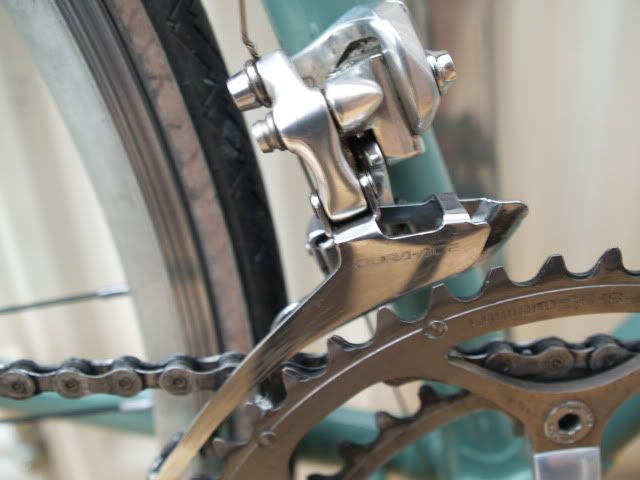 [IMG]