hi im selling my very first roadbike to fund my new on-one 29r
ive been using it to get fit again but now the snows here ive been getting back out onto the trails its labelled up as a dawes galxy but have been told otherwise it has been resprayed fire red and a good job of it too
this is what someone on another forum suggested to me
Quote:
oof the road bike is lovely! i think it might be a pre buy out/sell out holdsworth because they had the same trade mark conjoined seat stays looped over the seat tube. very nice if it is.
58cm renolds 531 steel frame and forks no panier or mudguard mounts 54cm tt
ebw cranks 2 speed
shimano crane rear mech
duraace shifters
duraace front mech
5 speed rear 27" 1/4 rear wheel bearings have had it but still works
front qr wheel 1 snapped spoke but ok
weinemann brake levers and brakes f& r with new pads
racey saddle and new 27.0mm silver seatpost
drop bars some french make and quill stem
1" threaded headset
the bike comes with spares:
shimano exage sport cranks
exage sport brakes
exage sport shifters
exage sport pedals
and new bbb red bar tape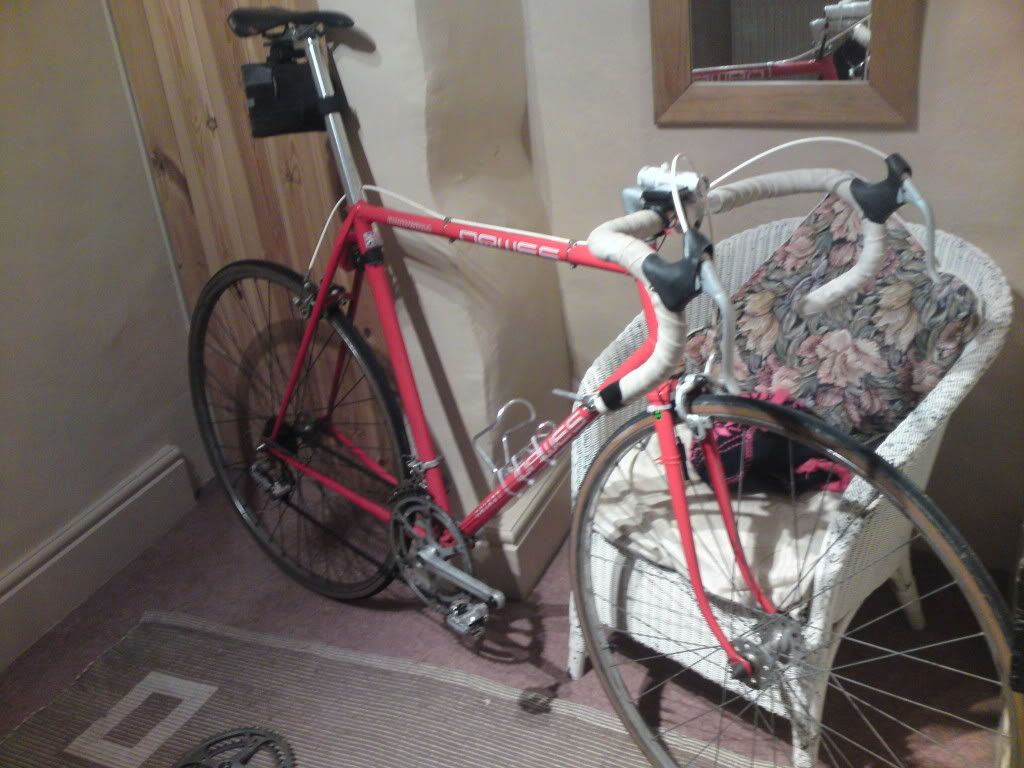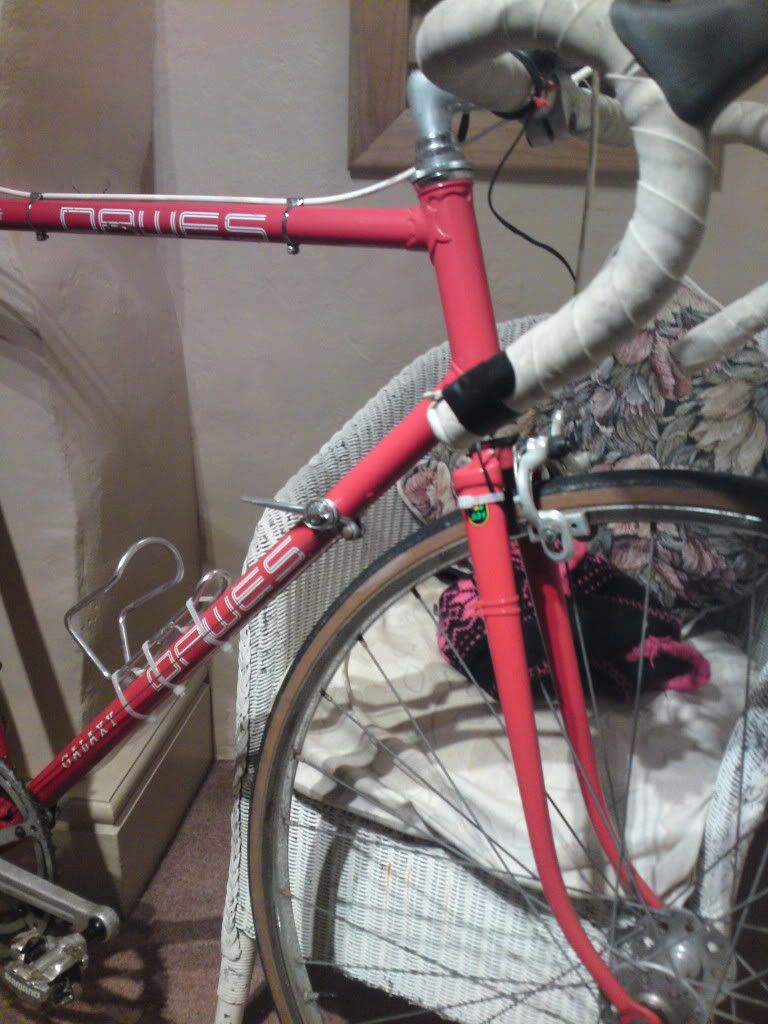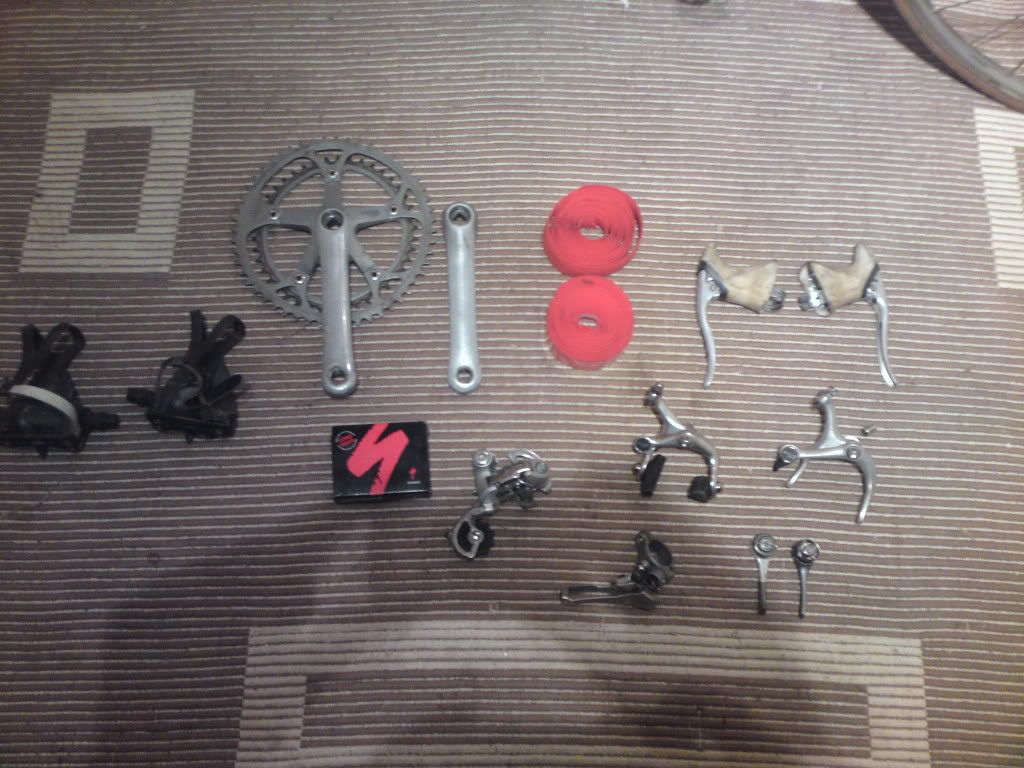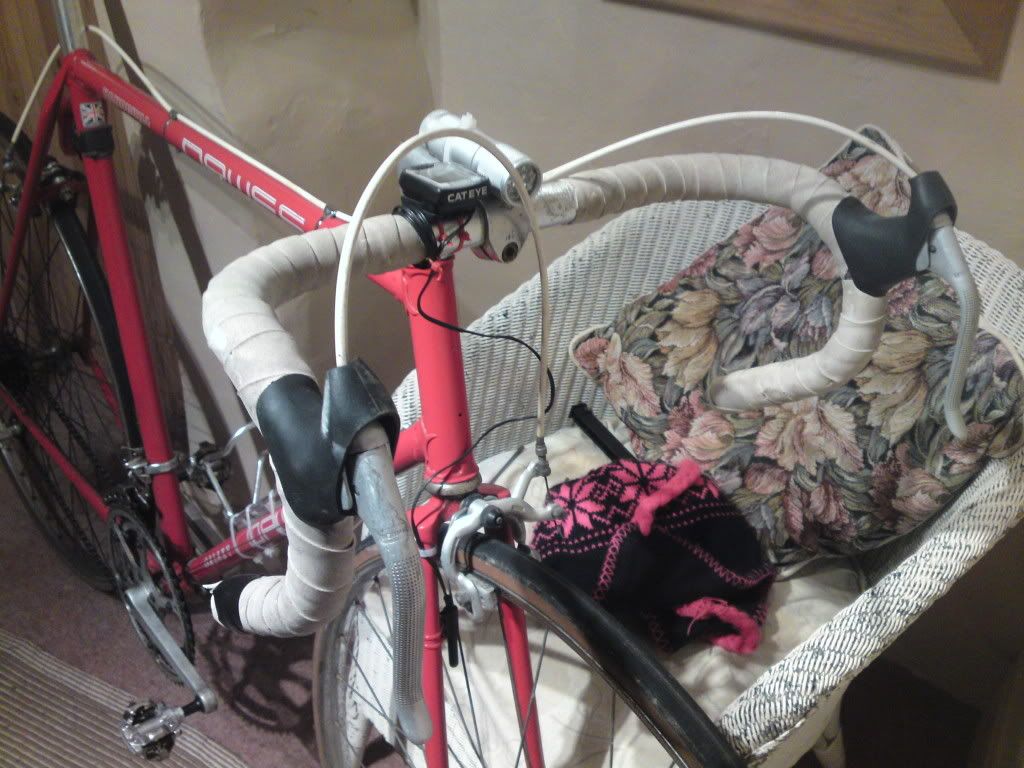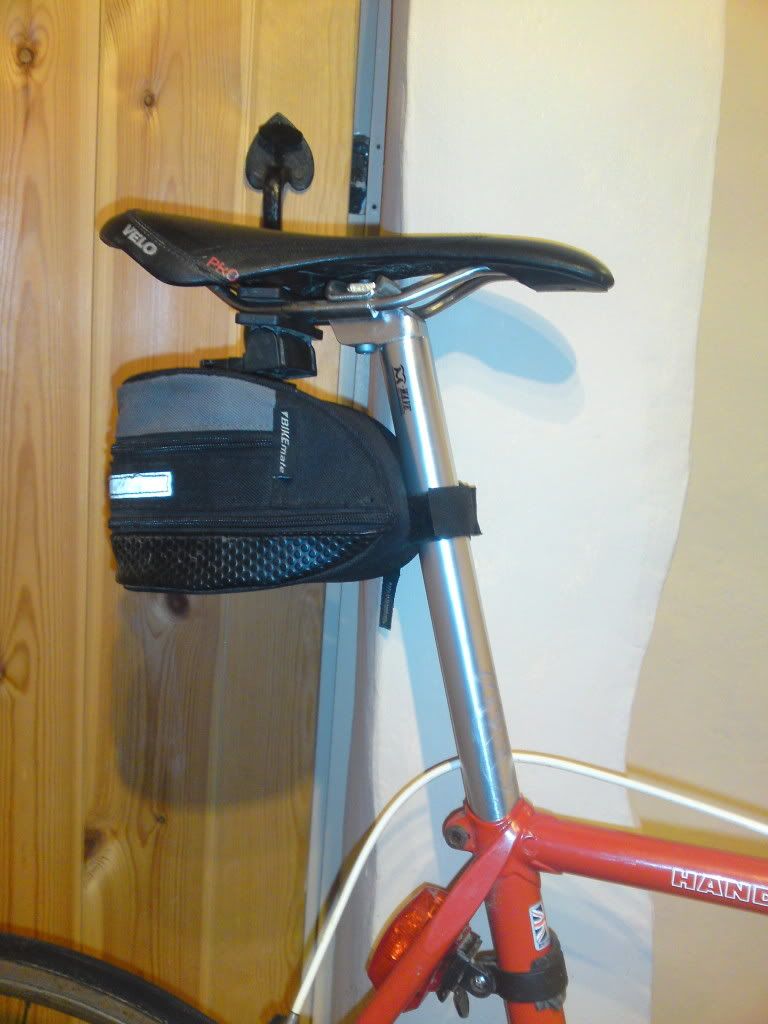 the silver spd pedals in pic are not included in the sale
all in the bike could do with some new wheels ive been told 700c will fit because there is alot of brake adjustment?
i dont know how much its worth but to keep the mods happy ill put some wild price down of £200 offers are welcome however silly they are?
cheers tom
takamush@live.co.uk