For Sale:
2 Mavic 851 SSC rear mechs, both in poor condition, without original jockey wheels, could be used for spares or to help make one complete rear mech, if you provide new jockey wheels.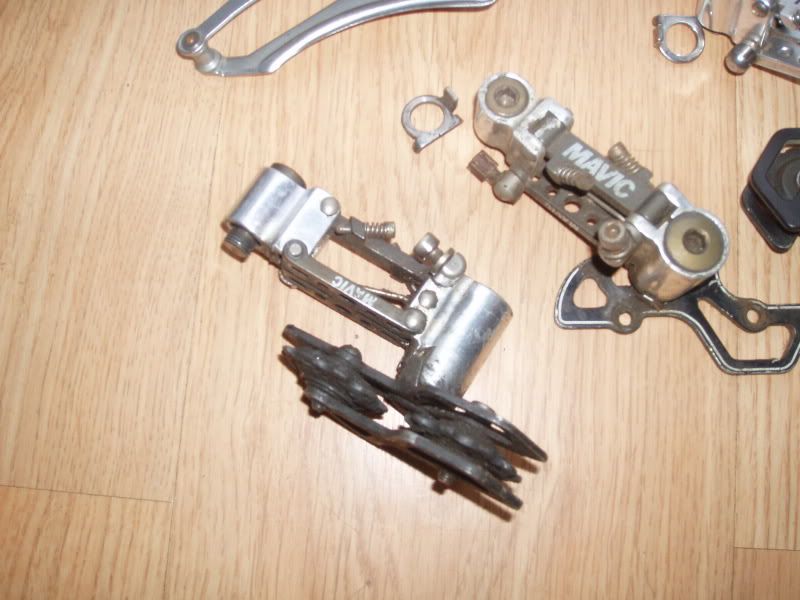 1 complete Mavic 801 rear mech in excellent condition, fully original.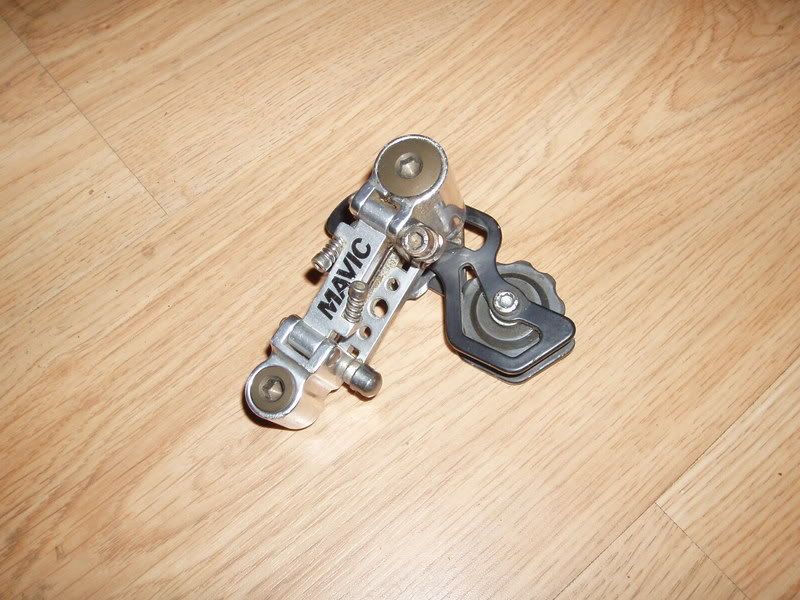 All rear mechs include the, easily lost, "stop ring"
1 complete and excellent condition Mavic 860/70(?) SSC front derailleur braze on mount.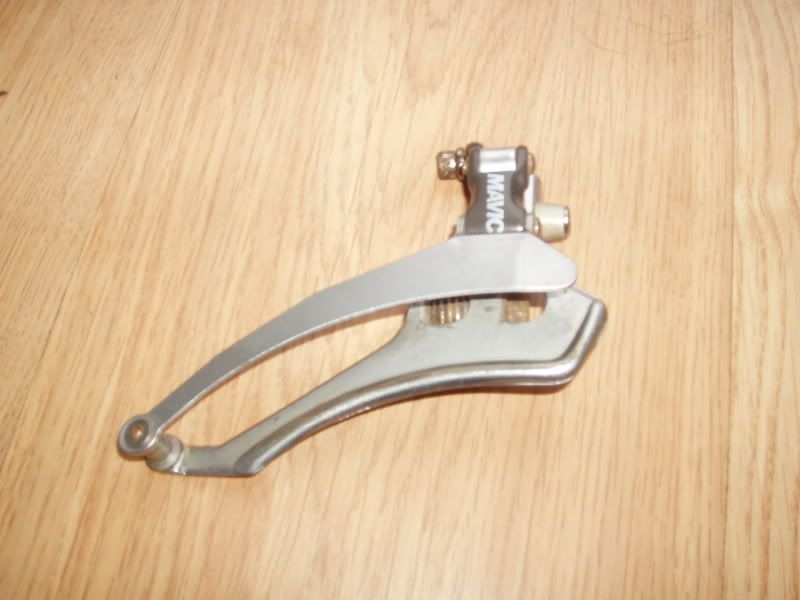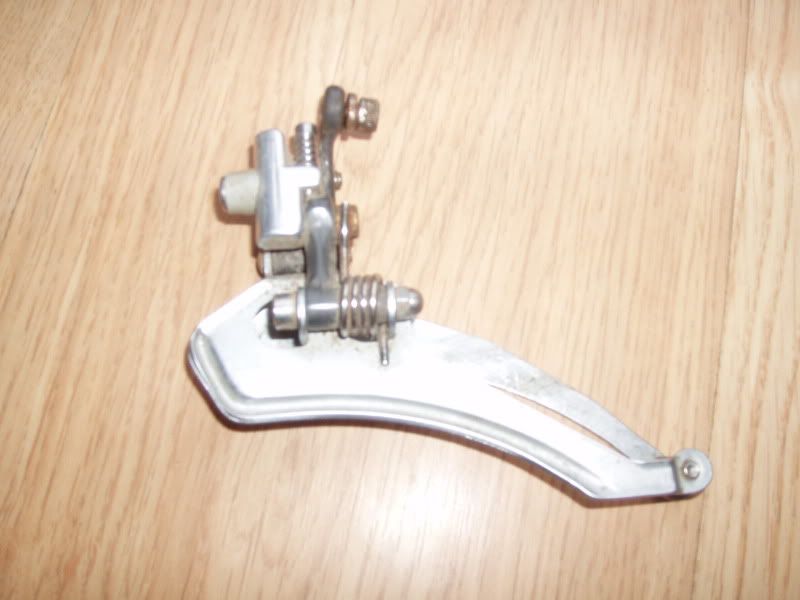 The rear mechs could be hybridized to produce an SSC rear mech since the only difference between them in the brown anodized cage links and a white stripe around the edge of the derailleur plates.
These rear mechs will index on 6 speed systems, but not 7 speed.
I never see these on ebay, so suspect that they are very rare.
£100 or very near offer. Would be willing to split, but need to discuss.
There are more 80's goodies coming, I'm clearing the loft...