With some regret I offer my TT bike for sale. I have my eye on something else.
I am simply after what I paid for it - £375
Its a bit of a bargain.
Frame is a 531Graham Weigh. 22 inch centre to top.It would fit someone between 5'7 - 5'11imo.
Bendy top tube. The frame is in great condition with only the odd stone chip it is late 80's vintage.
Wheels are Mavic hubs with very little use on Wolber rims 700c rear 650c front on tubs. It also comes with a clincher Mavic GP4 650c spare.All wheels are true with no machined braking surface. Its clear they have been used rarely there is little or no marking on the brake surfaces.
The block is a seven speed.
The groupset is Camagnolo chorus in trully excellent condition. Chainset is 52/54 for TTing.
Bars and stem are Modolo with new bar tape.
It really is in amazing condition. I thought I would try tosell it here before ebay or breaking it which i would rather not do.
Cant think of anything else, if you are interested and want to know anymore about it please email me:
seemyk@gmail.com
********Tri Bars and pedals are not included in the sale*************
Cheers.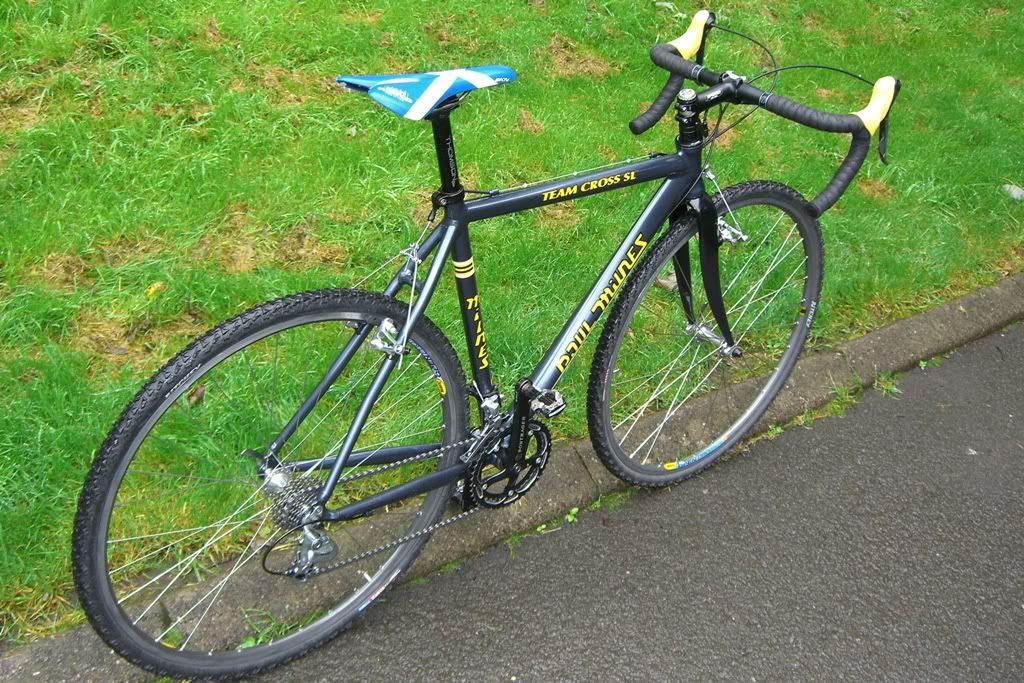 _________________
My drinking club has a cycling problem.