1997 Klein Race frame and fork. Colour is a lovely Teal/Blue to Purple fade.
Includes original Thomson Elite seatpost and Klein seat clamp, and a Campag BB and unknown headset.
Serial no - 5910896162. Think this equates to 59cm, 10th August 1996 (or maybe 8th of Nov?), 162nd made. But I might be wrong!
59cm frame, though it measures 60cm from middle of BB to top of seat-tube.
There is no model decal, and appears that there never was one, as the Klein logo is under the lacquer so you'd assume the model one would be too. But it matches the Quantum Race pic in the 1997 catalogue.
It's had a very easy life. It was bought by my dad from a French triathlete in about 2001, he'd used it for about a year as a spare bike apparently. Then it hung in my dad's shed for about 15 years, until I built it up a few years ago. I rode it for a year or so, and then wanted something with clearance for bigger tyres (the roads round here are appalling!) and so it's been hung up in my garage ever since.
Looks in great shape, no dents or big scratches, though it has a few marks from dropped chain and a small chainsuck mark. Bit of paint marking where the front mech was attached, but the tube isn't indented as far as I can see. Some marking around the dropouts front and rear from wheel removal.
The top-tube holes for the brake cable have had the ferrules removed ( I assume by the original owner) to run a full length outer.
Looking for £320, including shipping, or £300 collected from near Exeter, Devon.
Though if I'm way out price wise then please enlighten me!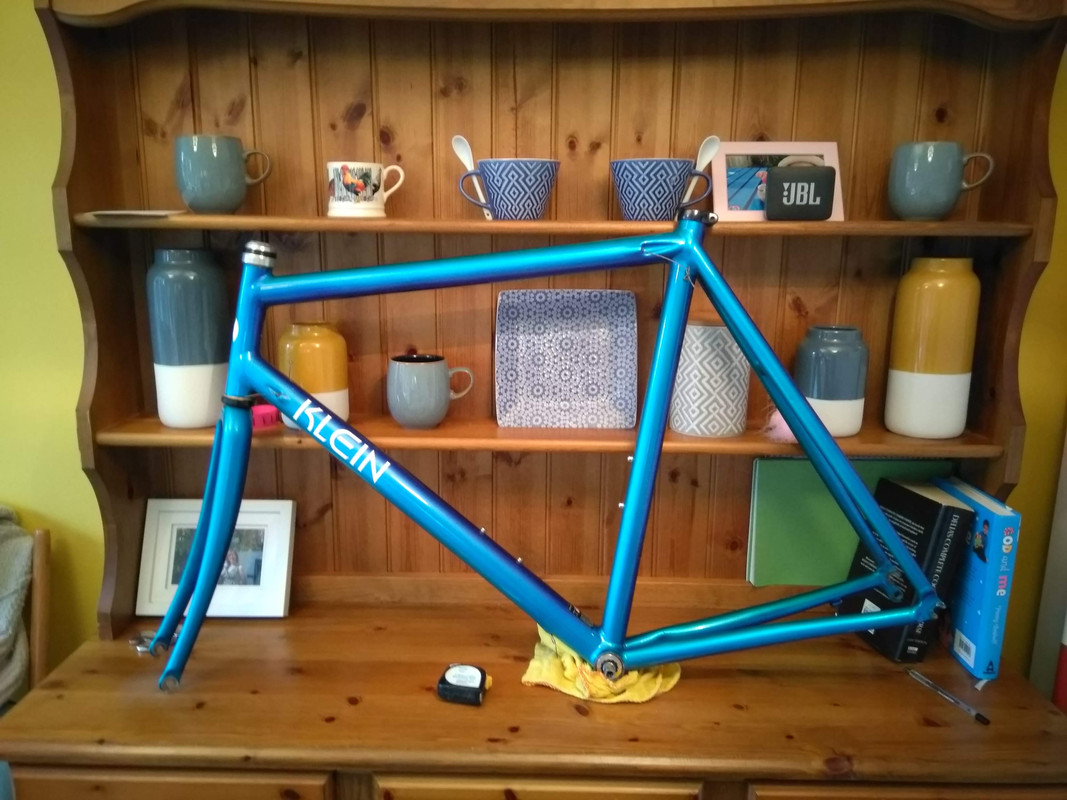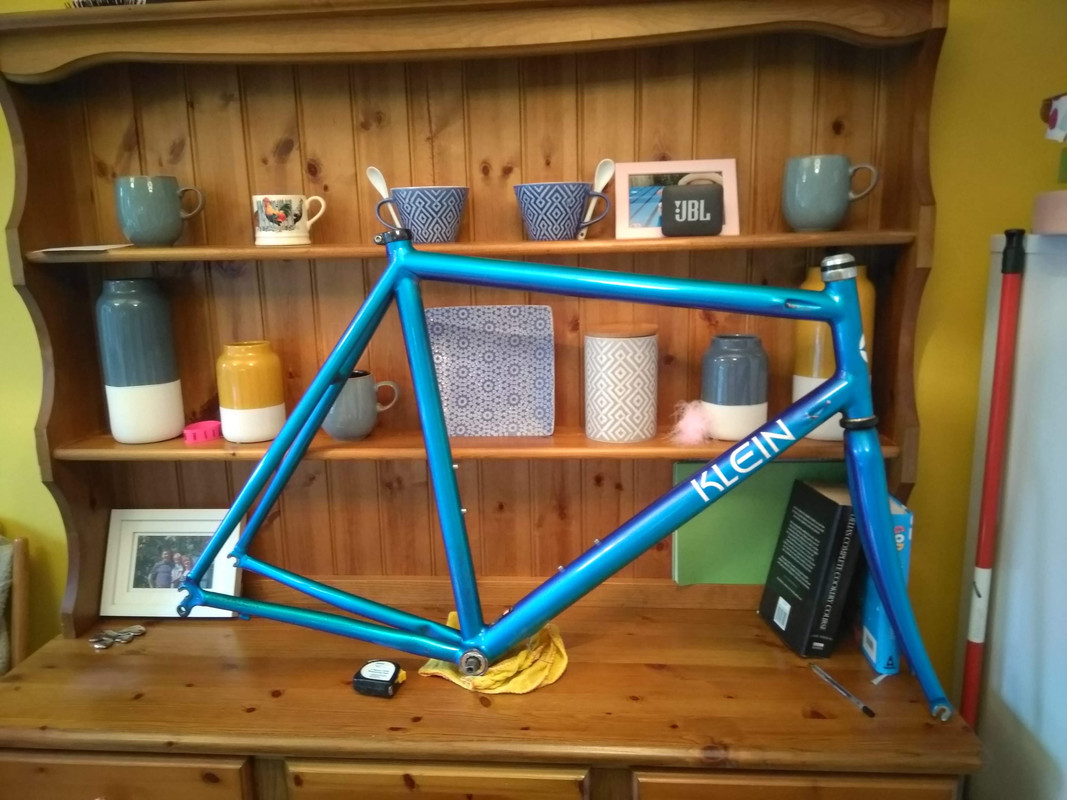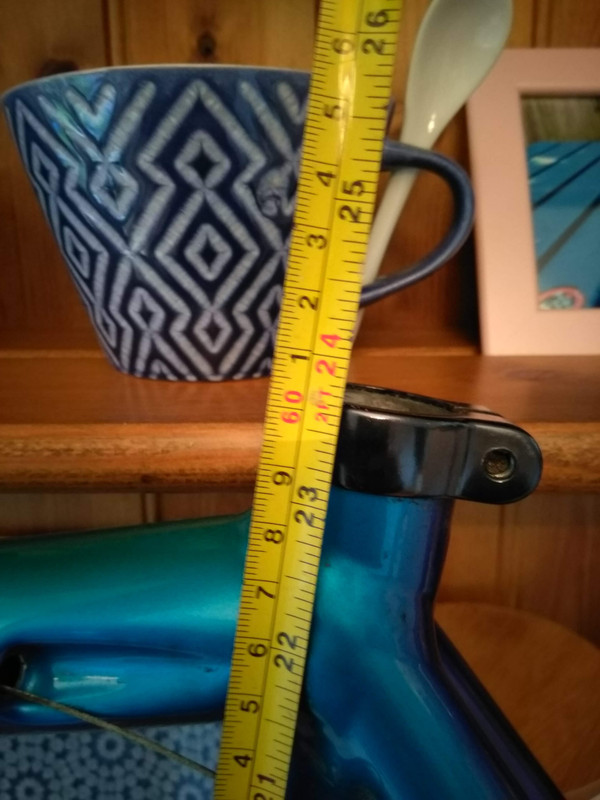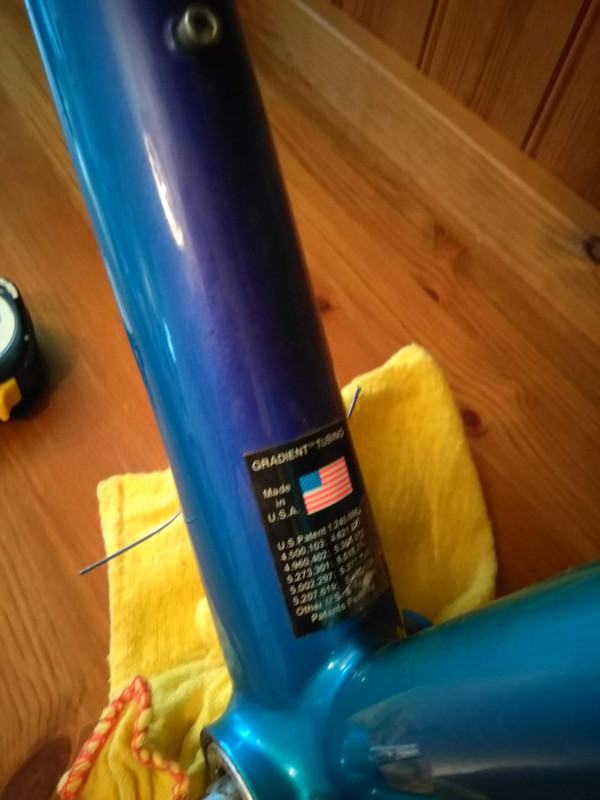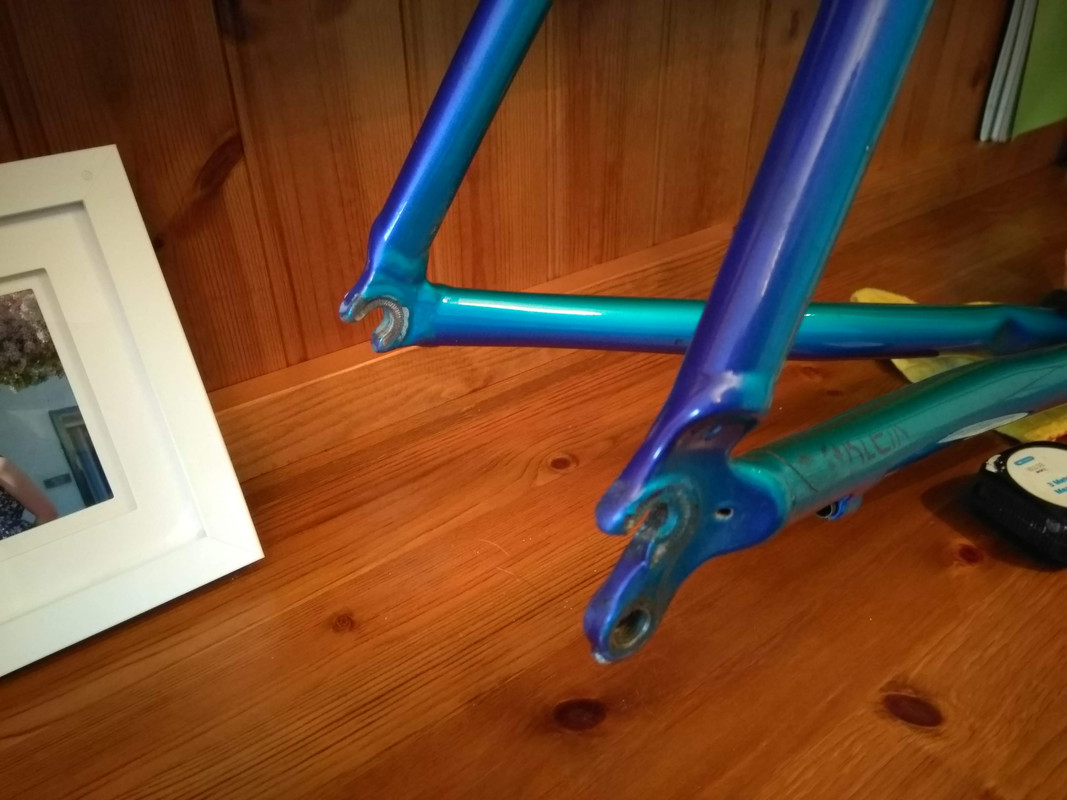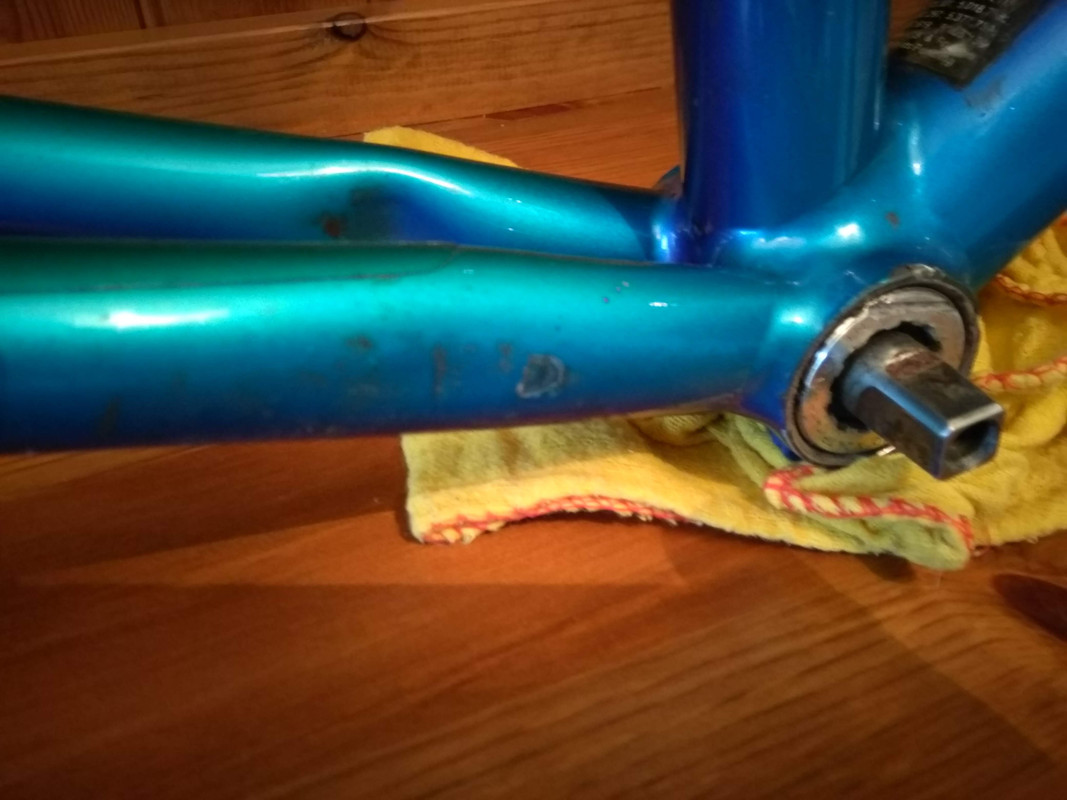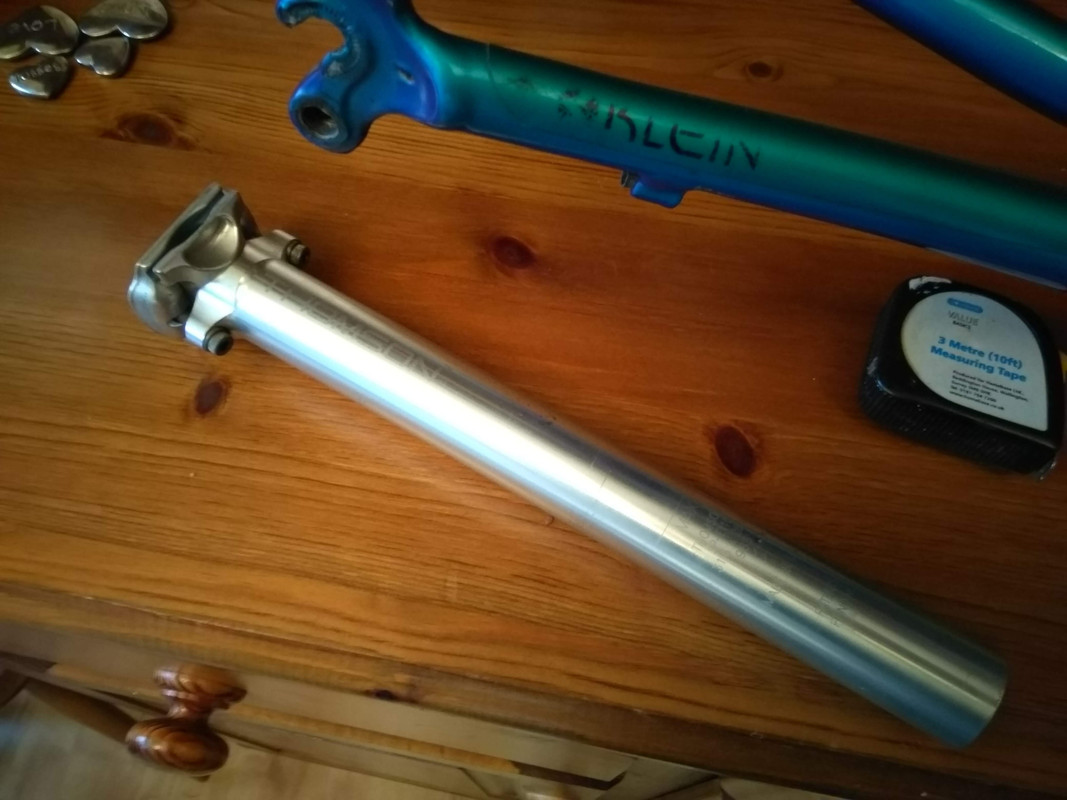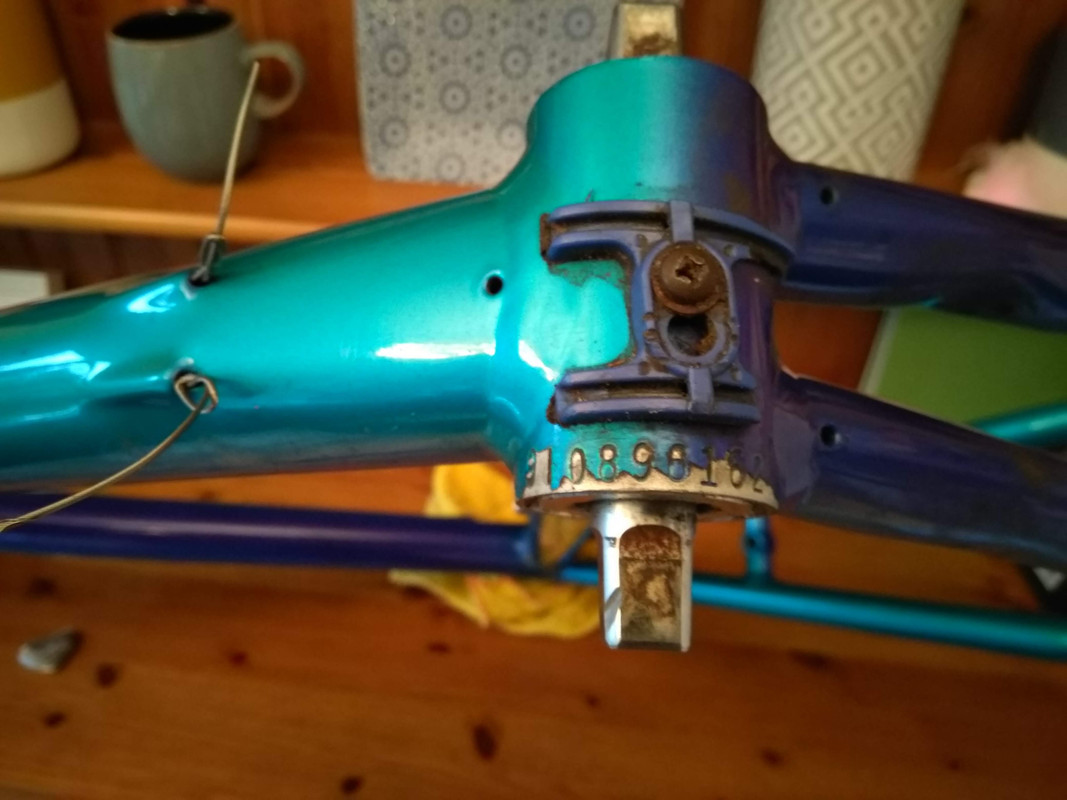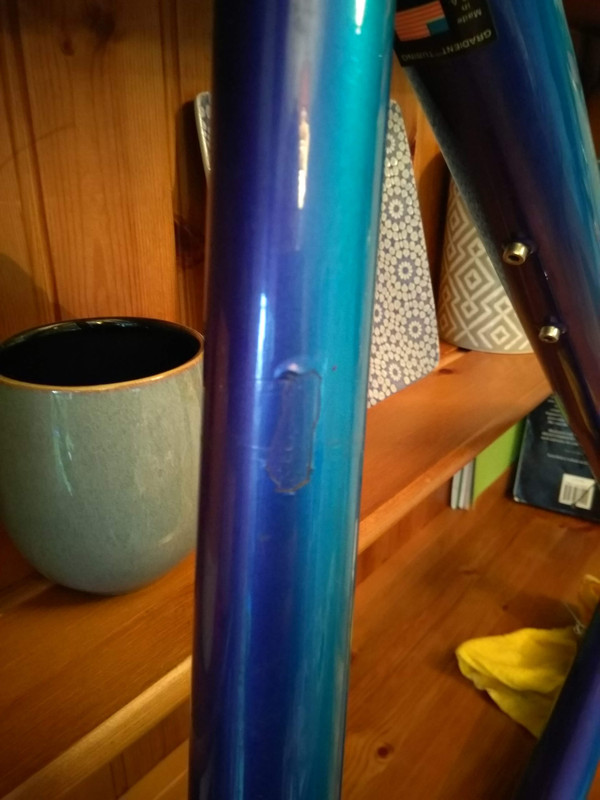 _________________
Too many bikes, not enough time!