Hi All,
A good clear out of some retro road stuff. Have a look and if you fancy anything drop me a line.
SOLD 1. Campagnolo Bundle, consists of a front mech, rear mech, brakes, brake levers (2 sets, 1 is missing a clamp) shifters for down tube (2 sets) seat post (needs cleaning up), Cineli stem (no bar clamp bolt) all usable if a couple of parts are soured. £40 postage £7.50 SOLD
2. Aero Bars Bundle, One is Cineli the other 3TTT, replacement pads included, £20 postage £7.50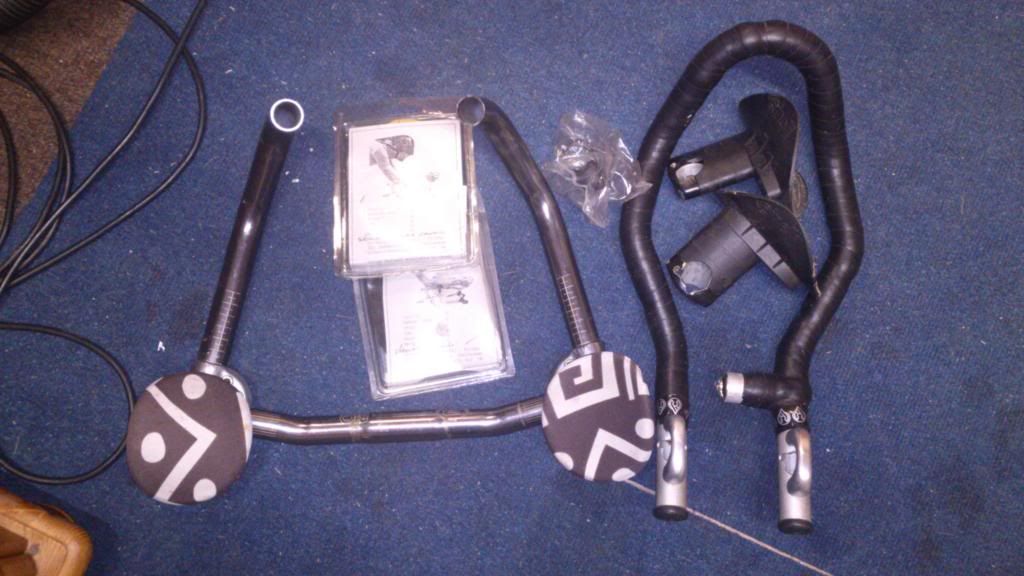 3. Red Look pedals (Carbo Pro) with cleats £12 postage £5
White Look pedals (ARC) no cleats £9 postage £5
Modolo X Setra Stem 100mm for 1" forks bolt cap back edge broken off £28 postage £5
SR Seat post £8 postage £5
Flite Titanium Saddle, well used Red/White/Blue design £15 Postage £5
Scott Saddle good condition £10 postage £5
4. Luck cycling shoes size 41, good condition £15 postage £7.50
Cineli Stem, Cineli Giro D'Italia bars Shimano 105 levers £25 postage £7.50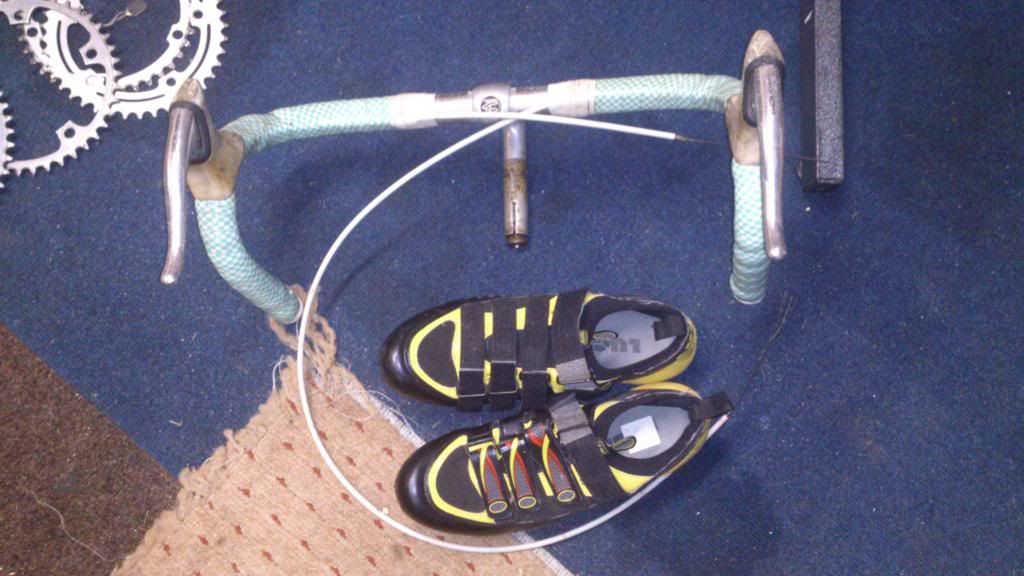 5. Various chain rings, 2 x Shimano, 1 x Campagnolo, 1 x Stronglight & 1 unknown £15 postage £5
Black CNC seatpost 27.2mm £15 postage £5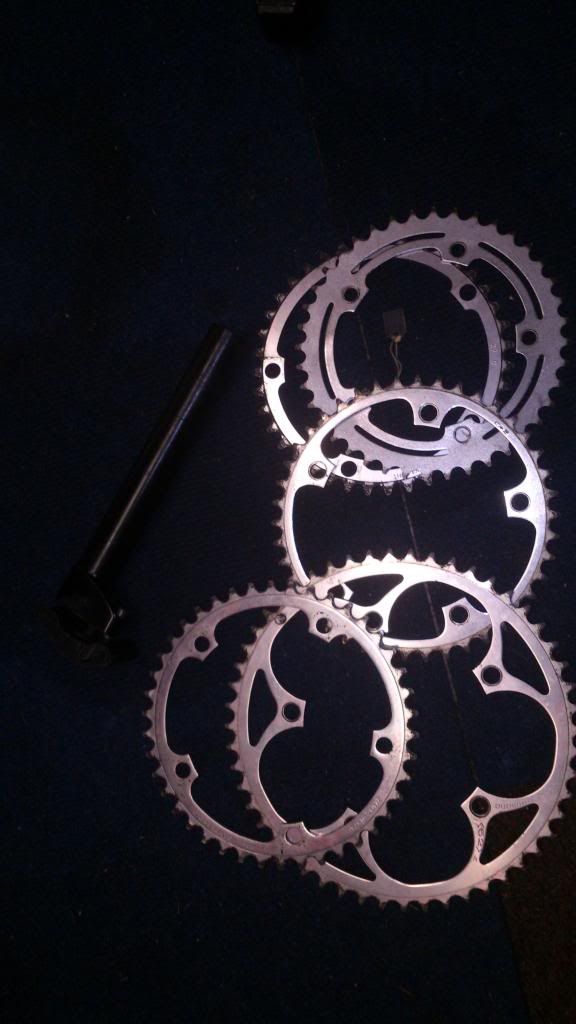 Thanks for looking

_________________
"Life is not a journey to the grave with the intention of arriving safely in a pretty and well preserved body, but rather to skid in broadside, thoroughly used up, totally worn out, and loudly proclaiming 'WOW-What a Ride!'"