Shimano Dura Ace 7402 Groupset
ALORS....
I am selling this classic groupset in vgood condition ( about 800 km).
It was on my girlfriend Pinarello who used it as a second horse.
Groupset includes
Cranckset 172,5
front & rear derailleur
Seatpost 27,2
Brakes
Brake lever
Down tube Shifter lever
BB ( Italian 36x24T)
Headset
Pedals
Chain
Wheelset (as you can see on picture, brake surface is almost new)
Da hub laced on black mavic rims ( sticker off) with 8 speed DA k7 and Bontrager race lyte tyres.
Included an Iscaselle saddle 3t motus stem ( as new) and 3ttt forma sl handlebar (as new).
Was 400£
Now 350 £ posted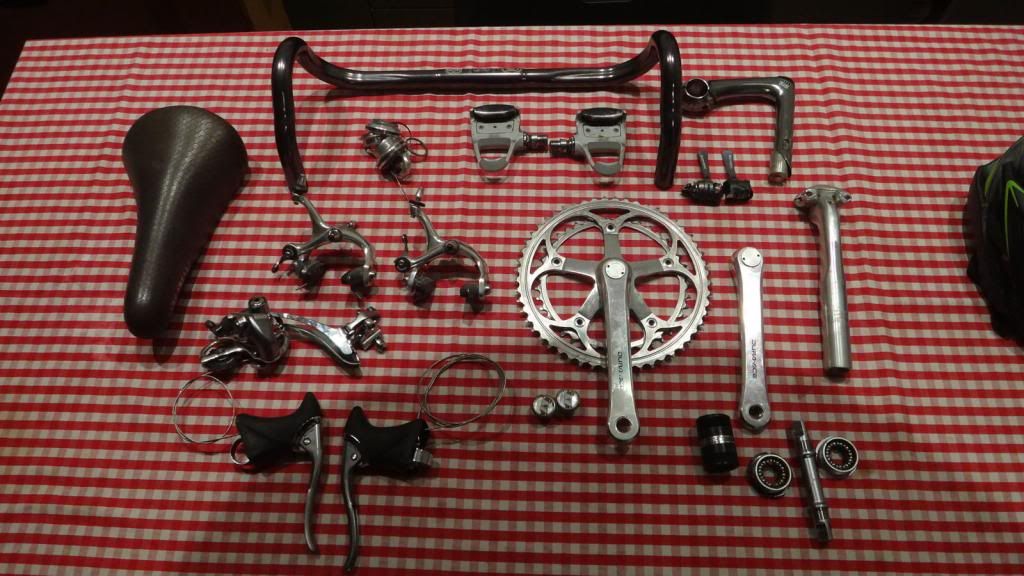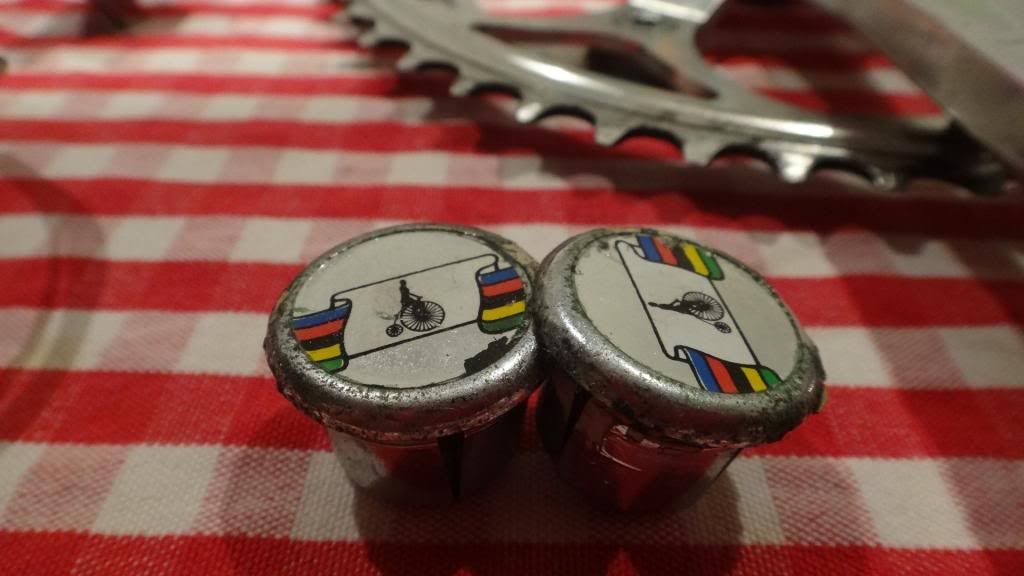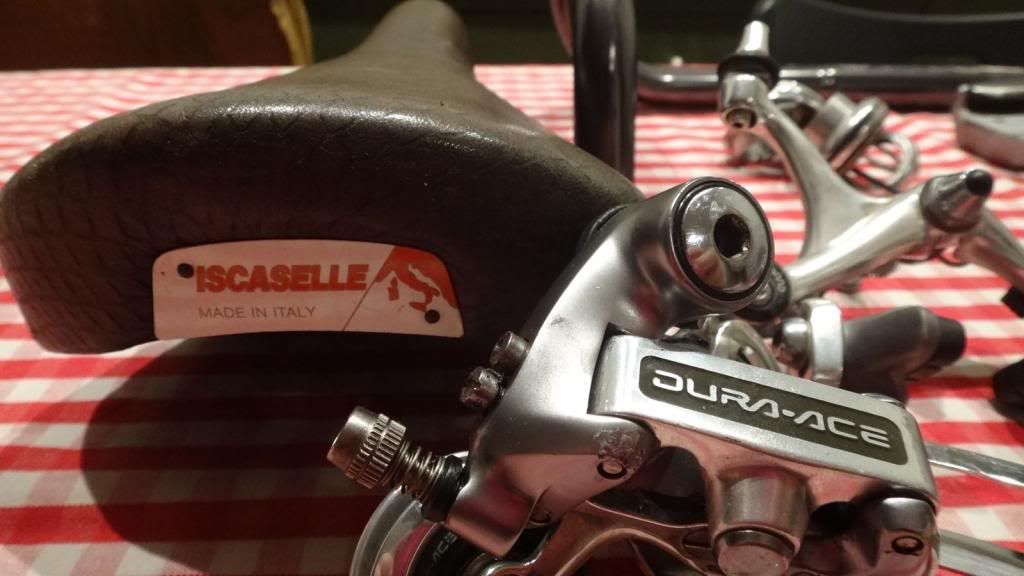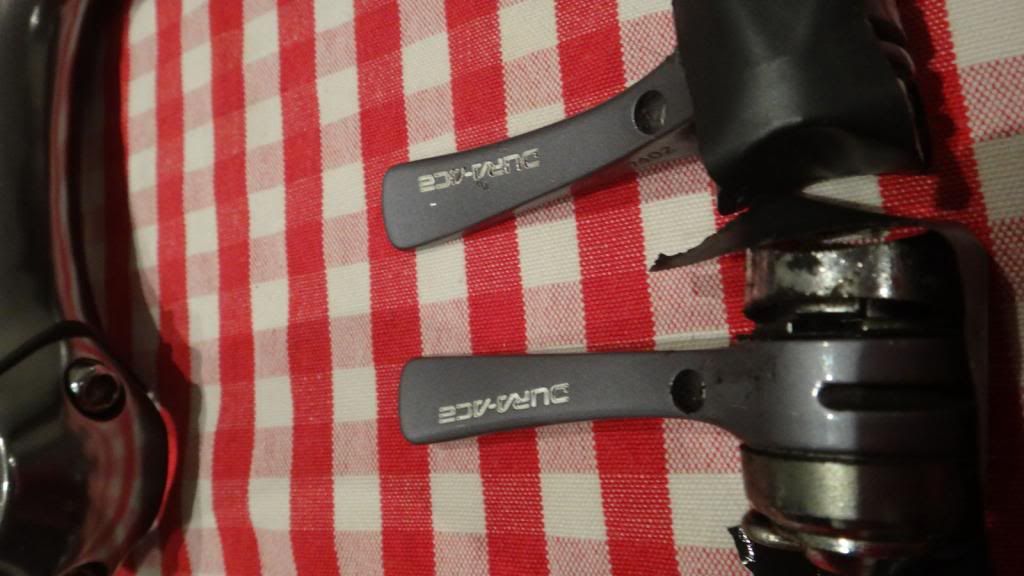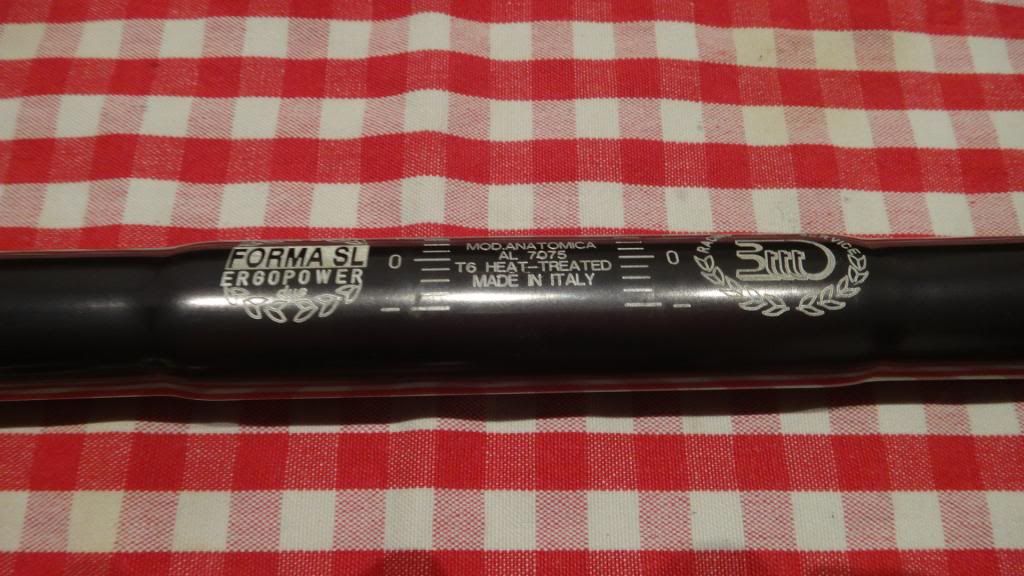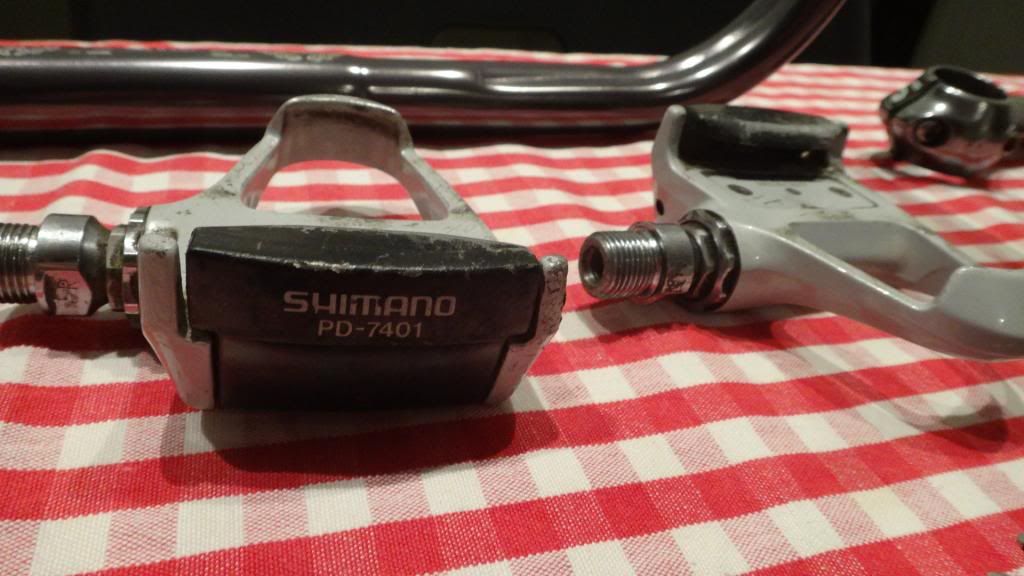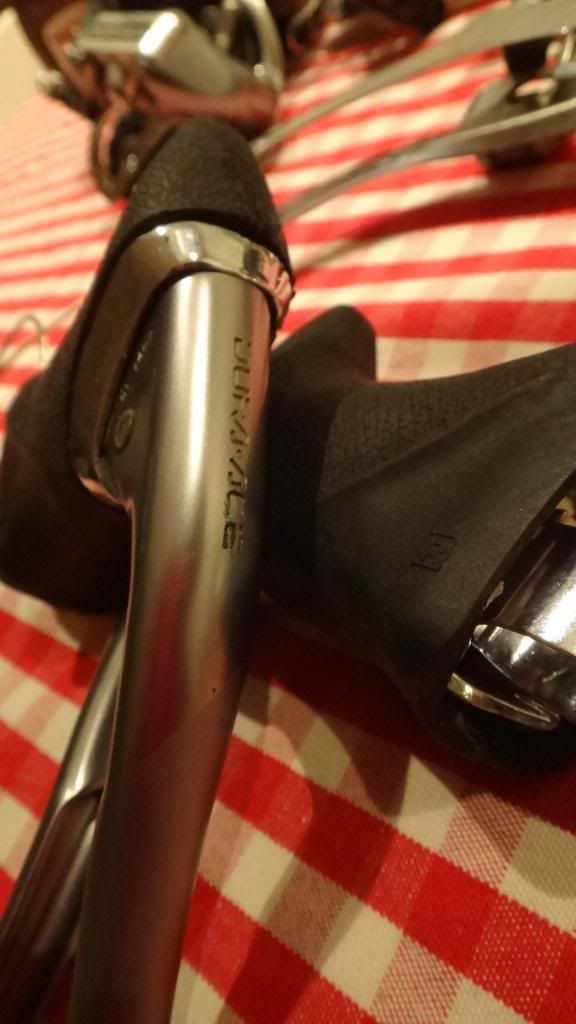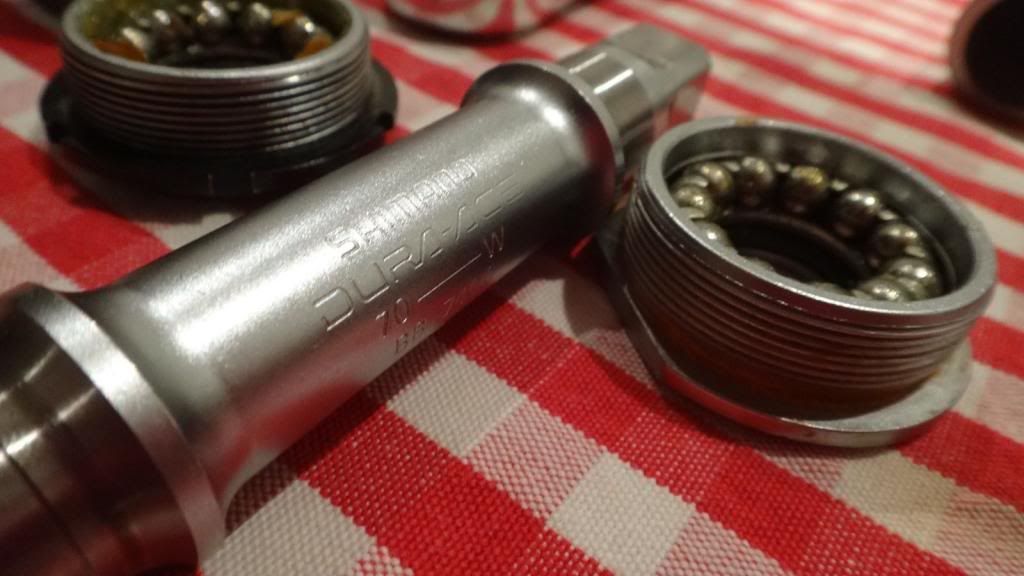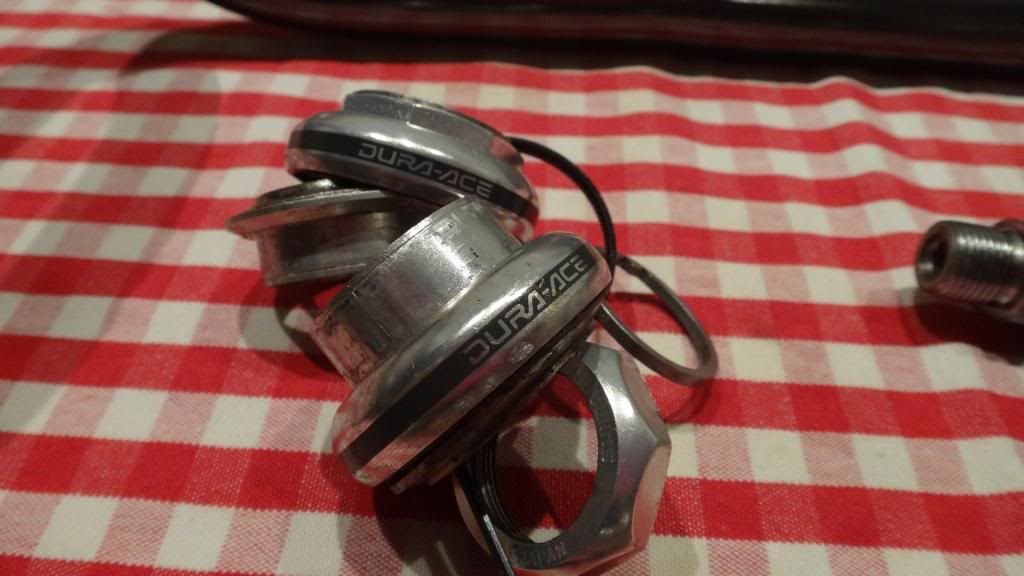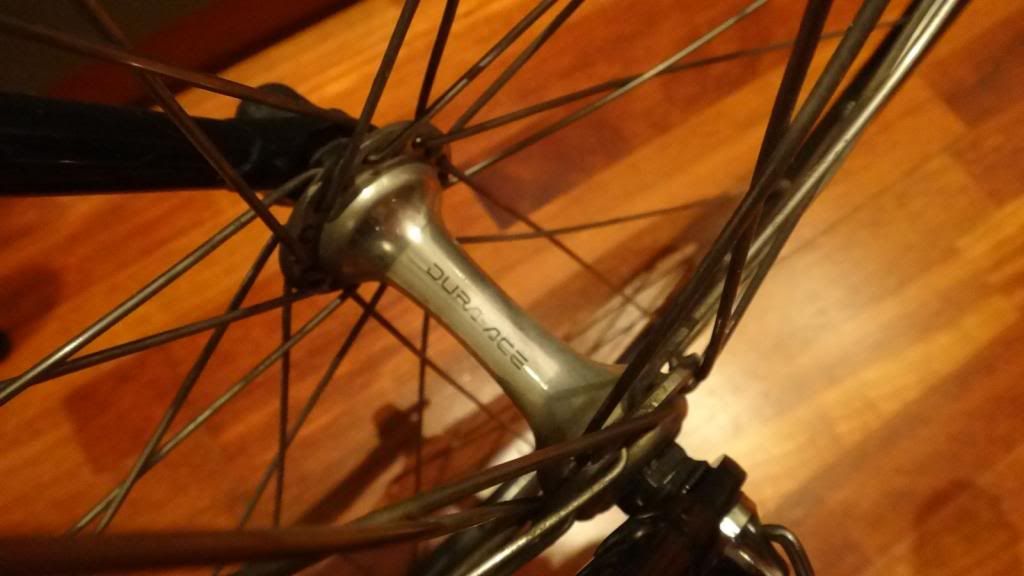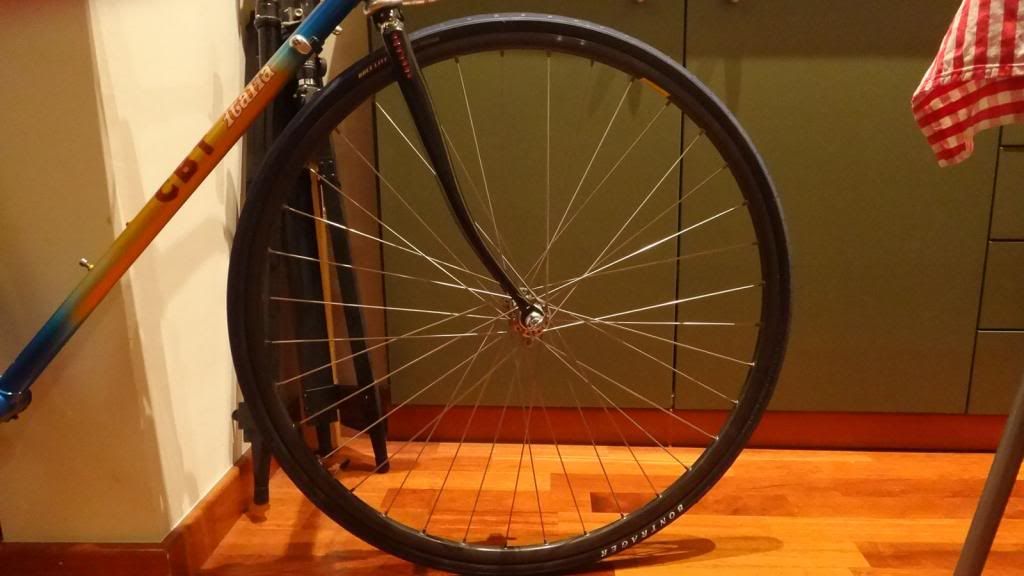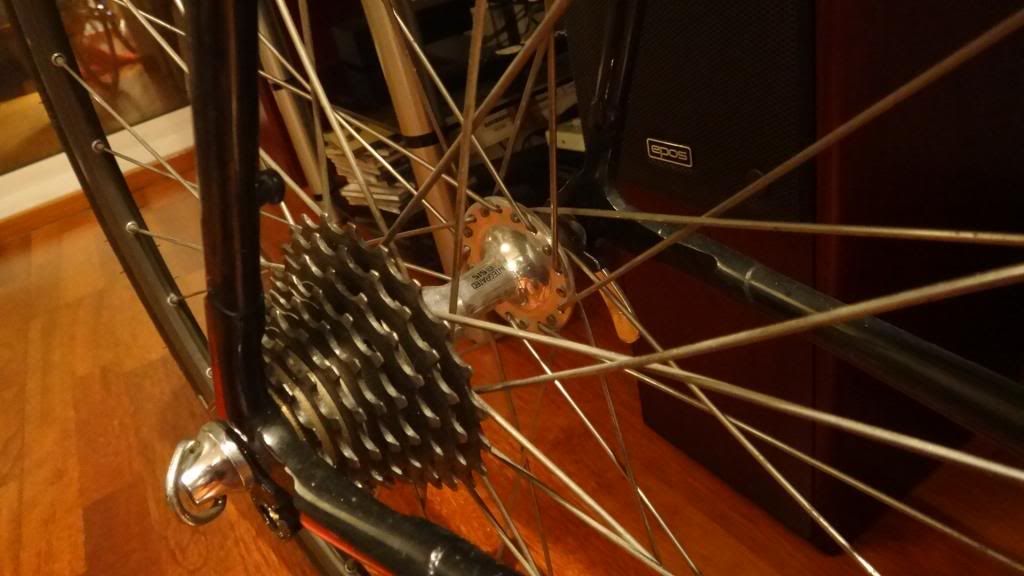 _________________
Observation . Impermanancy . Equanimity