Hi all,
I've a few bits for sale;
Firstly some Cinelli Criterium bars in matt silver and 65-44 size, condition as per photos, quite a few marks where levers/stems have been taken off etc, but would all be covered with bar tape, the main clamp area/sleeve (the important bit isn't too bad at all, not perfect but presentable and Cinelli and Criterium markings can still be clearly seen. The bars have double grooves, £27 posted.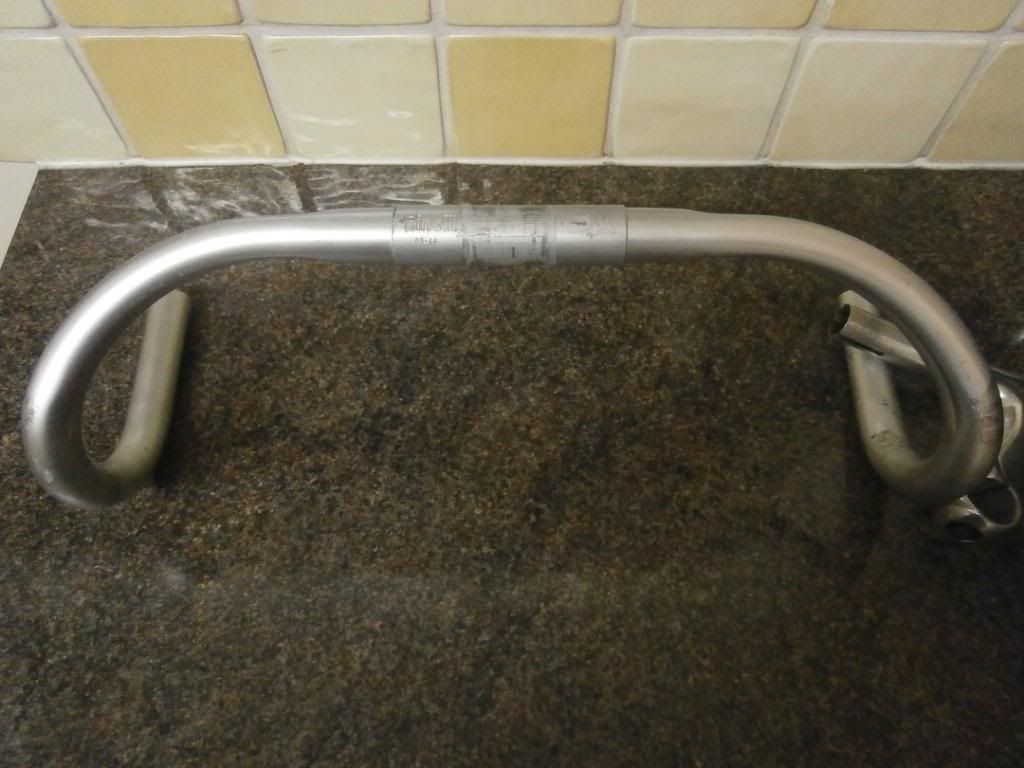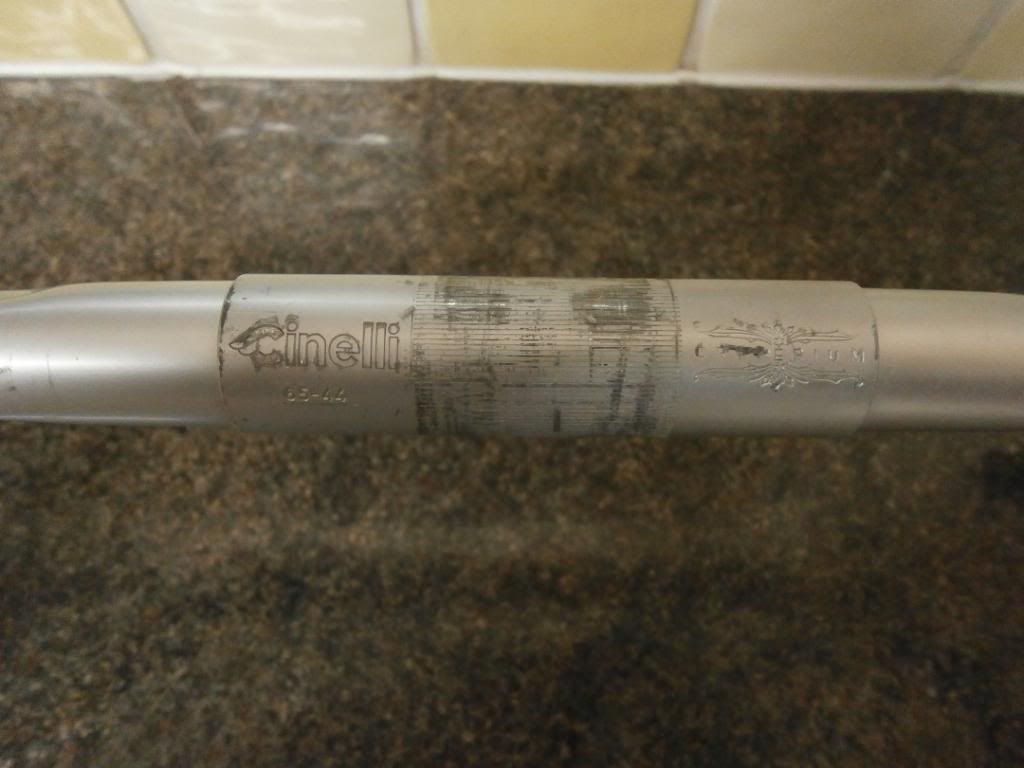 Cinelli 95mm stem, silver, general good condition, a few scratches above the min line but wouldn't be noticeable if you like your stem quite low no signs of cracking etc and Cinelli badge is fine, though i assume there should be a little rubber piece to sit in the gap which is missing £18 posted.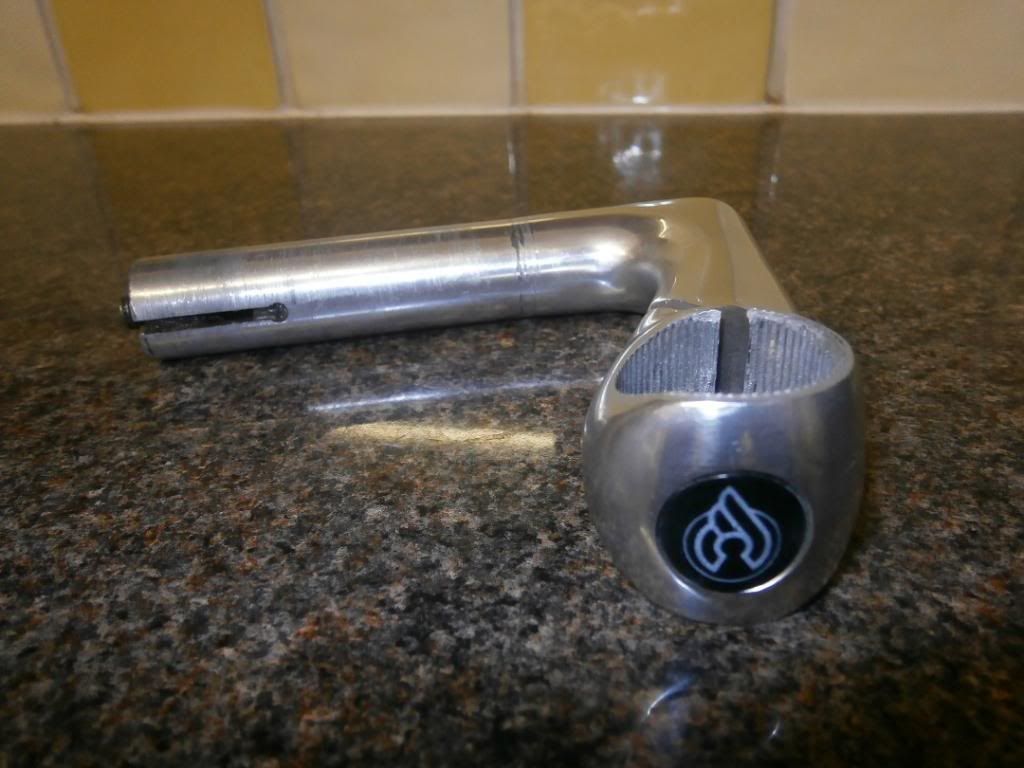 Also i'm planning on going back to regular road bars/levers so have a track type bar set up i'm considering selling, this consists of a grey 110mm Cinelli 1R stem (good condition), System EX track bars which are as new as only two weeks old, brand new Pinarello bar tape (bars half wrapped) and US company 'PAUL' billet brake levers (best part of £100 on their own from Brick Lane Bikes), i'm thinking this could be good for someone looking to change to track bars as can literally take out your old stem and drop this set up in, £105 posted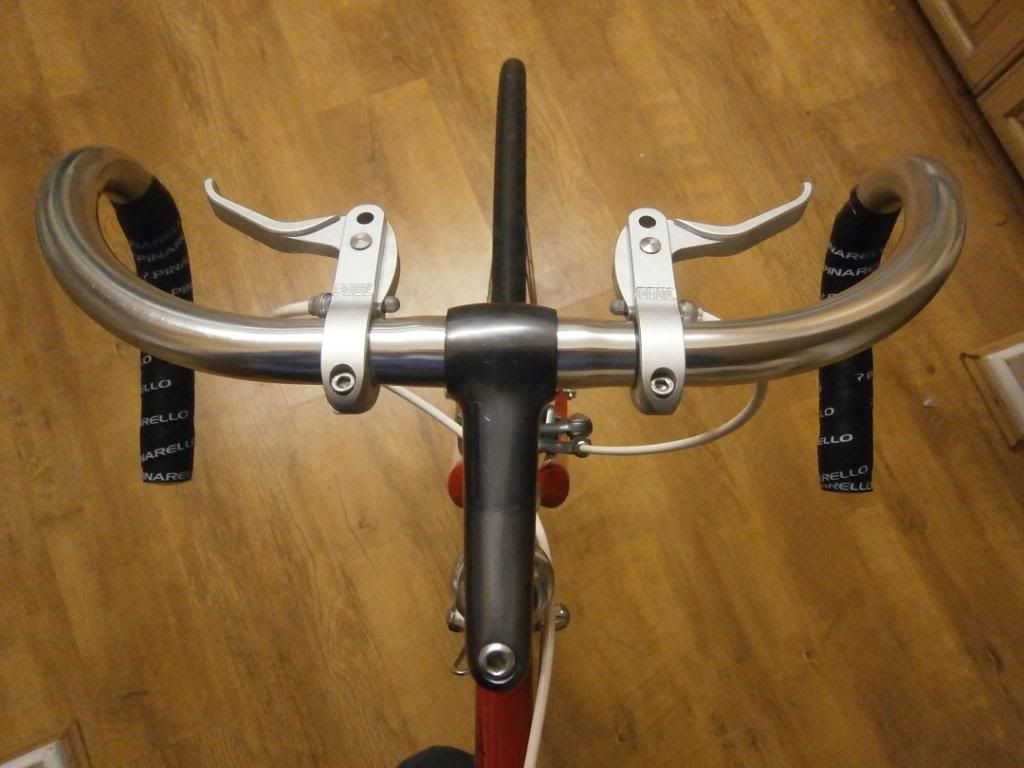 Shimano PD-R 540 pedals, in black, some marks but generally good, £15 posted