Really nice, very low mileage chainset that I can't find a use for. It's Octalink, and comes with a very smooth bottom bracket (English thread), that's also seen very little use. The cranks are 175mm, and the rings are 39/53.
Unfortunately, some previous moron has worn away some of the decal which I have tried to capture as best as I could. Other than that, they're great!
Did I mention that they're very light, stiff, and gorgeous looking?
£80 posted to UK
As always, I'm prepared to send internationally, but understand postage costs will vary. Paypal gift only, or bank transfer work for me.
Thanks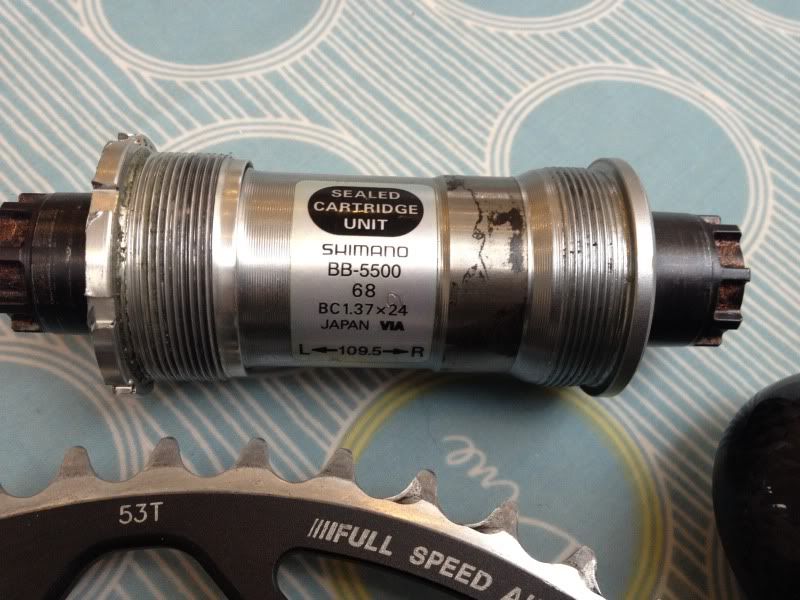 _________________
1990 Marin Team Titanium, 1991 Marin Team Titanium, 1993 Marin Team Titanium, 1994 Marin Titanium FRS, 1995 Marin Team Titanium, 1995 Marin Eldridge Grade, 1996 Marin Team Titanium, 1998 Marin DH FRS, 1999 Marin Team Titanium, 1999 Marin Mt. Vision Pro, 2015 Marin Mount Vision C XM9

1988 Concorde Colombo, 1990 Raleigh Dyna-Tech Cronos Titanium, 1992 TVT92 HM, 1993 Colnago Master, 1997 Colnago Master Olympic, 2005 Look KG481-SL, 2009 Look 586

WANTED: Marin Titanium - pre 1990, 1996 FRS, 2007 25th anniversary