NOS ALAN decals for head tube and seat tube plus two world championship stripes for the same frame.
£
SOLD
Beautiful NOS ALE toe clips in original box, 25 grams. Not size marked but i would suggest a medium.
£
SOLD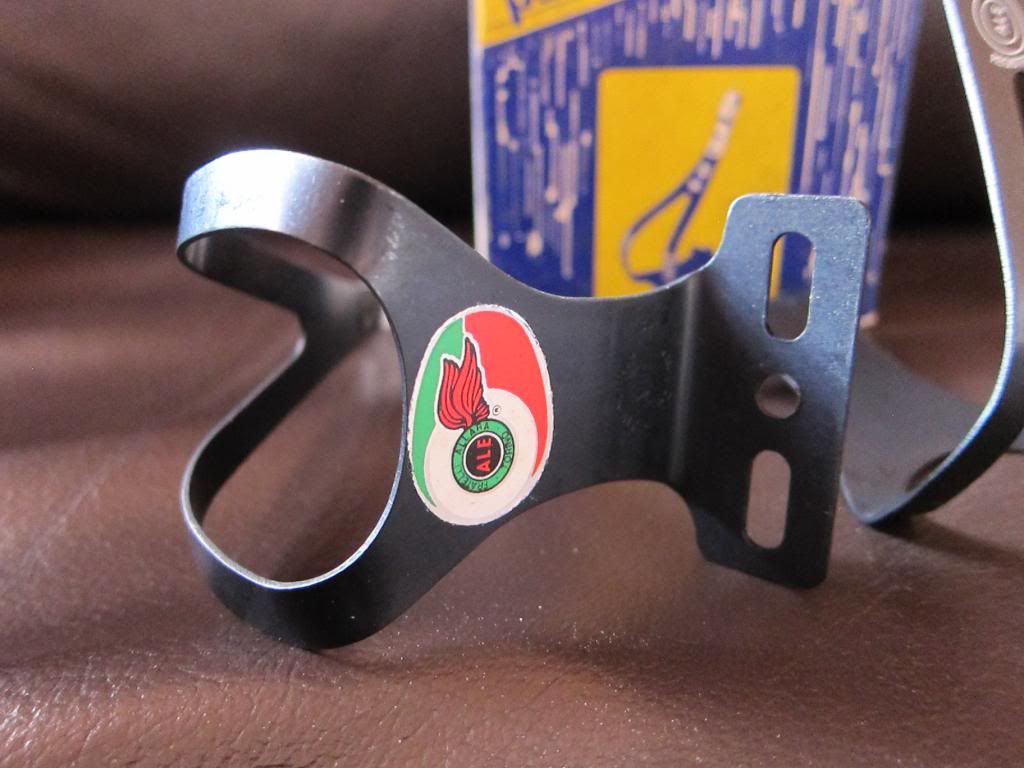 P+P £1.00 for the decals £3.00 for the toe clips, or collection from Bristol welcome.