Hiya, I bought these shoes a while ago on a bit of a whim as they are the type as worn by my hero Laurent Fignon in the 1989/1990 season. Sadly they are just a bit narrow for me and make my toes go to sleep after about 15 miles so I thought I'd offer them here first. These are fantastic - light, nicely ventilated and easy to adjust.
As you can see from the pictures the uppers are in fantastic condition, the soles show inevitable signs of having been worn on hard surfaces but certainly do not detract from the overall look of these iconic shoes. The yellow panel on the heels section has discoloured slightly over the years and has gone a little bit green in places. There are some tiny scuff marks on the heel section too, I hope you can see them in the pics but in honesty they are pretty insignificant.
As you can see they can be used with Time or Look cleats or be used with toe straps and clips. No pedal hardware included. The sizing would be a UK size 7 (standard or narrow) or EU 40. I'm looking for £35 posted to the UK, overseas members PM me for a shipping quote.
Thanks for looking, Martin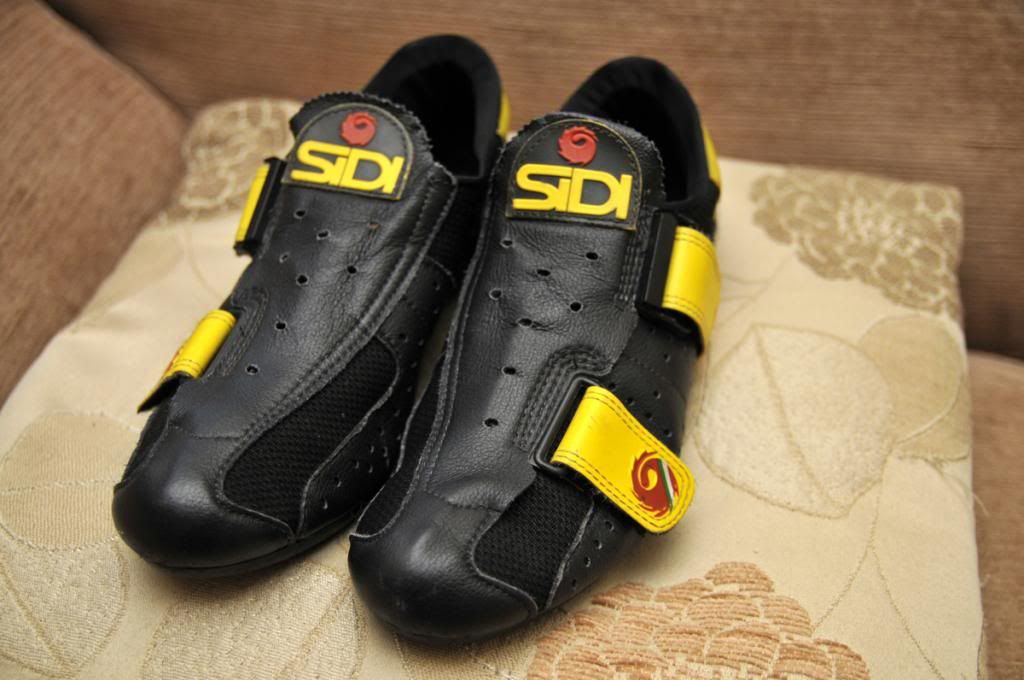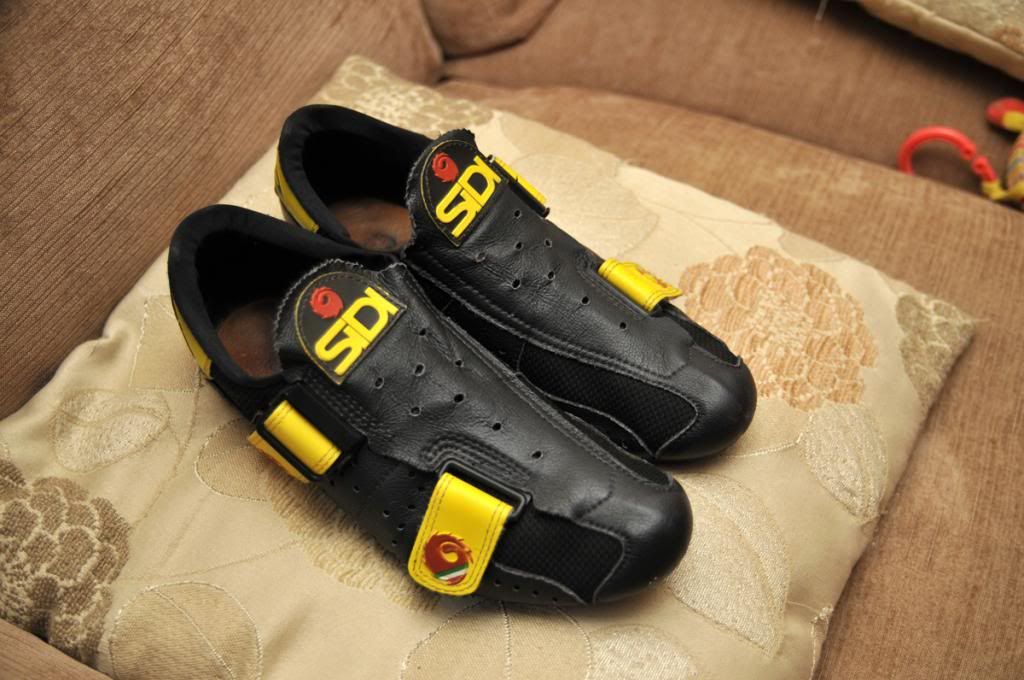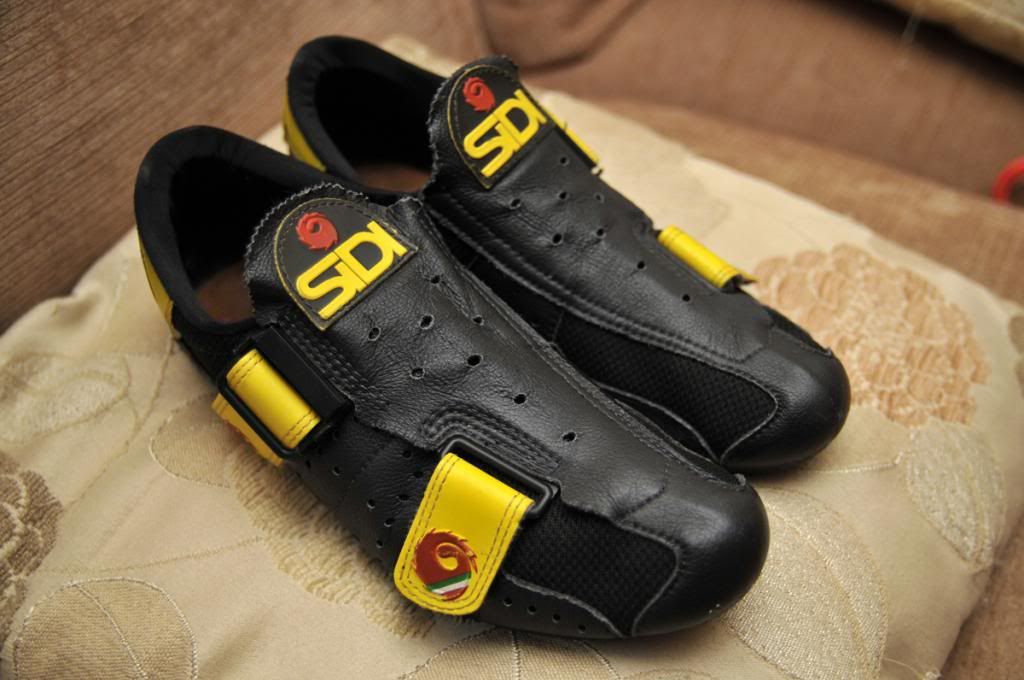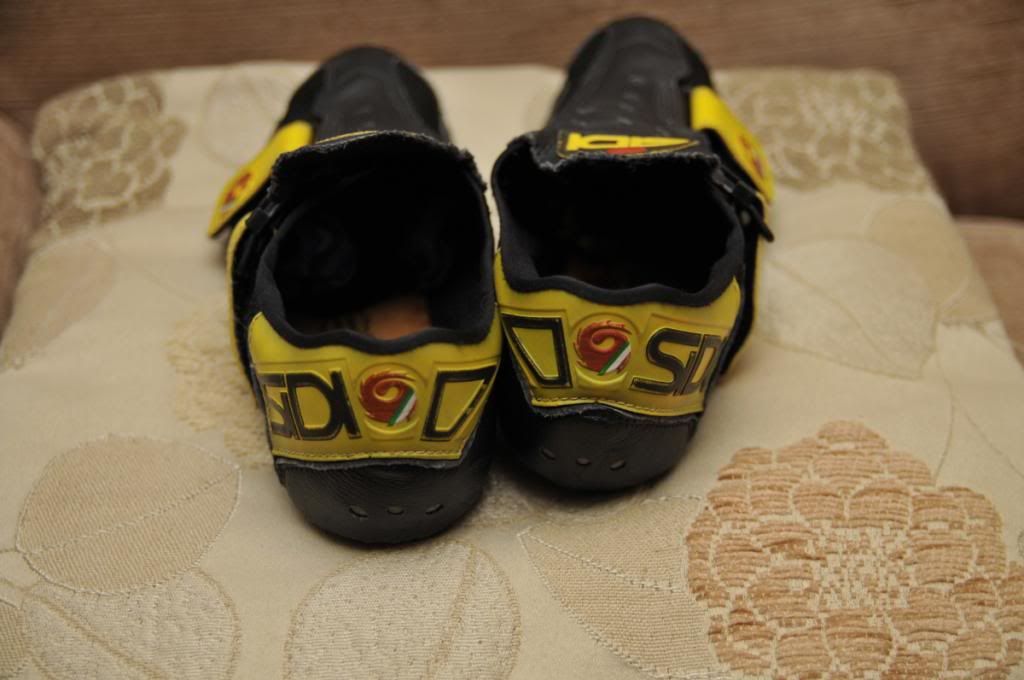 _________________
1989 Raleigh 531C Race Campagnolo Athena 7 speed
1990 Raleigh Dynatech Castorama replica
1991 Raleigh Dynatech Lo Pro TT
2012 Raleigh Airlite Campagnolo Centaur Century 10 speed Flat Bar; 2013 CYFAC Proxidium Campagnolo Athena 11 Speed
2013 Team Europcar Colnago C59 KoM edition Campagnolo Super Record 11
2017 CYFAC Randonerv Campagnolo Centaur Century 10 speed.